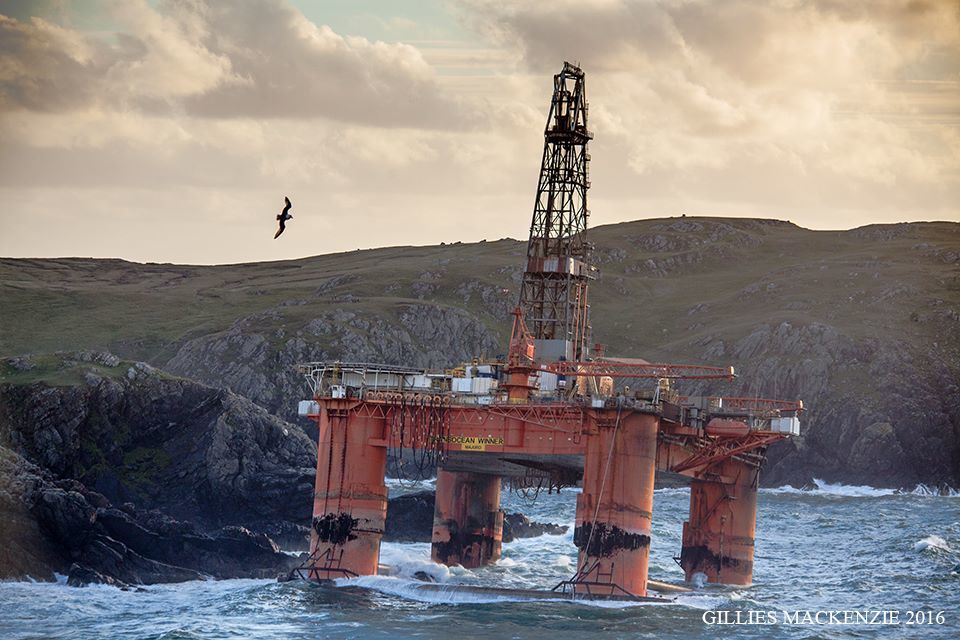 A blighted oil rig was being prepared for its journey out of the Western Isles yesterday as gales battered the whole of Scotland.
The Met Office, which had a yellow wind warning for the entire country in force until 1pm, recorded a gust of 108mph on the top of Cairngorm Mountain.
The top wind speed of the day at ground level was 69mph recorded at Fair Isle, Shetland, at 8am.
A recording of 59mph was made on South Uist at 4am.
Oli Claydon, Met Office spokesman, said the winds were beginning to expire by mid morning, however the day remained blustery.
Mr Claydon said that today the north of Scotland would be colder, with sunny spells and scattered showers.
He added: "There is a different weather system coming into play on Saturday. The north of Scotland looks to be having some better weather. There will be colder weather to be had, it will brighten, with some scattered showers."
After a series of weather-related delays work began yesterday late morning as gales died down to move the Transocean Winner drilling rig from Broad Bay off the east coast of Lewis.
The rig ran aground during a storm in August.