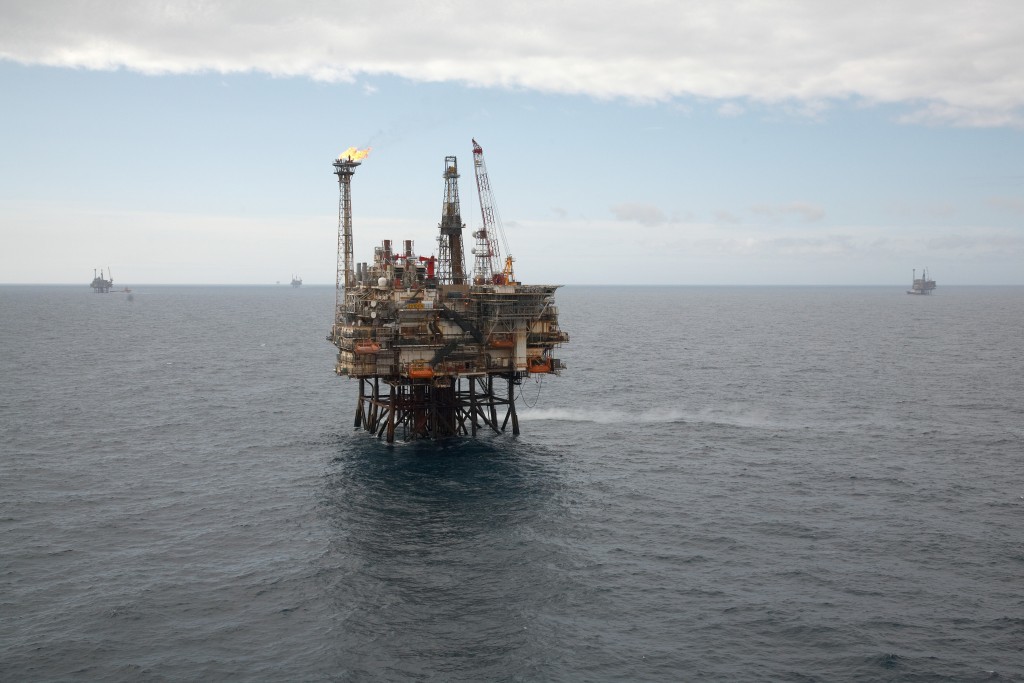 A £337million write-off on the value of its assets plunged Apache North Sea (ANS) into the red in 2015.
The US-owned operator, which last year celebrated the 40th anniversary of production from Forties, the UK's largest oilfield, suffered pre-tax losses of £277.2million.
This was compared with profits of more than £320million the year before.
Revenue at the company slumped to £728.2million last year, from nearly £1.3billion previously, as Apache like all other operators counted the cost of lower oil prices.
The figures have emerged in accounts from Companies House.
ANS produced 17million barrels of oil equivalent last year – the same as in 2014 – and its production costs reinforced the firm's reputation as the most efficient operator in the UK North Sea.
The company's lifting cost per barrel came in at $12.42, or just over £10, which was down from $15.86 the previous year.
A strategic report signed by Cory Loegering, Apache's regional vice-president and managing director for the North Sea, said: "The impairment charge of $416million followed a review of the carrying value of the company's fixed assets, and reflects the fall in oil prices during the year.
"The lifting cost per barrel decreased by 22%, driven by lower activity, reduced contractor and vessel rates and lower diesel prices."
ANS drilled 15 development wells, of which 12 were productive, in the Forties area during 2015.
The company also invested more than £260million to support jack-up rig drilling from the Forties Area Satellite Platform.
Other highlights of 2015 included the firm announcing the Seagull discovery, about 50 miles south of the Forties complex.
In addition, the company farmed out exploration licences in the Val D'Isere, Les Arcs and Isabella fields.
ANS said it expected to spend about £85million on capital projects this year.
It added: "The North Sea continues to play an important role in the overall Apache portfolio.
"There continue to be risks or uncertainties that impact the ability to achieve growth, for example the harsh operating conditions on the UKCS (UK continental shelf) and associated costs, coupled with the relative maturity of the basin.
"The prevailing trend of low oil prices, decreasing reserve size opportunities and capital constraints translates to further challenges to transform discovery opportunities into viable commercial developments."
The UK arm of Houston-based Apache Corporation entered the North Sea through its £400million-plus acquisition of Forties from BP in 2003.