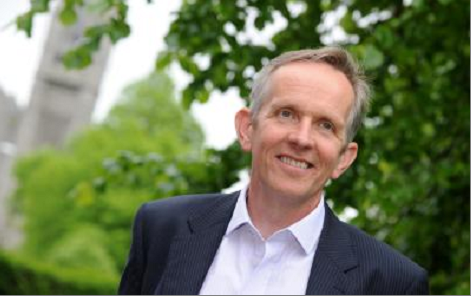 Verus Petroleum has gone back on the acquisition trail by upping its stake in a North Sea field in a deal thought to be worth tens of millions of pounds.
The private equity-backed-firm snapped up a 9.8% interest in the Boa field from Maersk Oil, which trebles the Aberdeen-based company's oil and gas production in a single move. Verus said its share in Boa will add 1,800 barrels a day production to its coffers.
The deal gives Verus 100% of the field that lies in the UK side of the North Sea.
The Boa field is tied back to the Alvheim FPSO which is located on the Norwegian side of the median line. The production unit and the Norwegian Alvheim field of which Boa is a part is operated by Aker BP – the recently formed independent oil and gas producer forged out of Norwegian assets owned by Det Norske and BP this summer.
Alan Curran, Verus chief executive , hailed the transaction as a "milestone" for the firm, which has been busy selling off stakes in non-producing North Sea assets.
"This acquisition is consistent with the Verus strategy of expanding our production base and cash flow," he said.
"After two years of working through the industry downturn this milestone acquisition trebles the company's production and sets us up for further deals over the coming months."
He added: "Verus is focused on the creation of value through the acquisition of high quality production assets and, over time, through increased exposure to development projects."
So far this year Verus has been a seller.
In June, Independent Oil and Gas (IOG) agreed a deal worth up to £5million to take over Verus licences with a mix of both oil and gas reserves in the south North Sea.
This followed a deal Verus struck with Cluff Natural Resources to sell licenses in the Fynn and Penny assets in the Outer Moray Firth for £1.
Verus Petroleum was formed late in 2013 when Norwegian private equity firm Hitecvision took the company off the stock market in a transaction worth around £100million.
Formerly called Bridge Energy, the group had been forged out of the 2010 merger of Norwegian Bridge Energy and Silverstone Energy. Significant shareholders included Lime Rock Partners while the company was listed on both the Olso Bors and the UK's junior Alternative Investment Market (AIM).
A spokesman for Maersk said: "Maersk Oil has agreed to sell its interest in the Boa field to Verus Petroleum. The field does not sit within our core operating areas in the UK North Sea and consequently we have chosen to divest."
Recommended for you

Aker Solutions and Subsea 7 win FEED work for NOA Fulla project