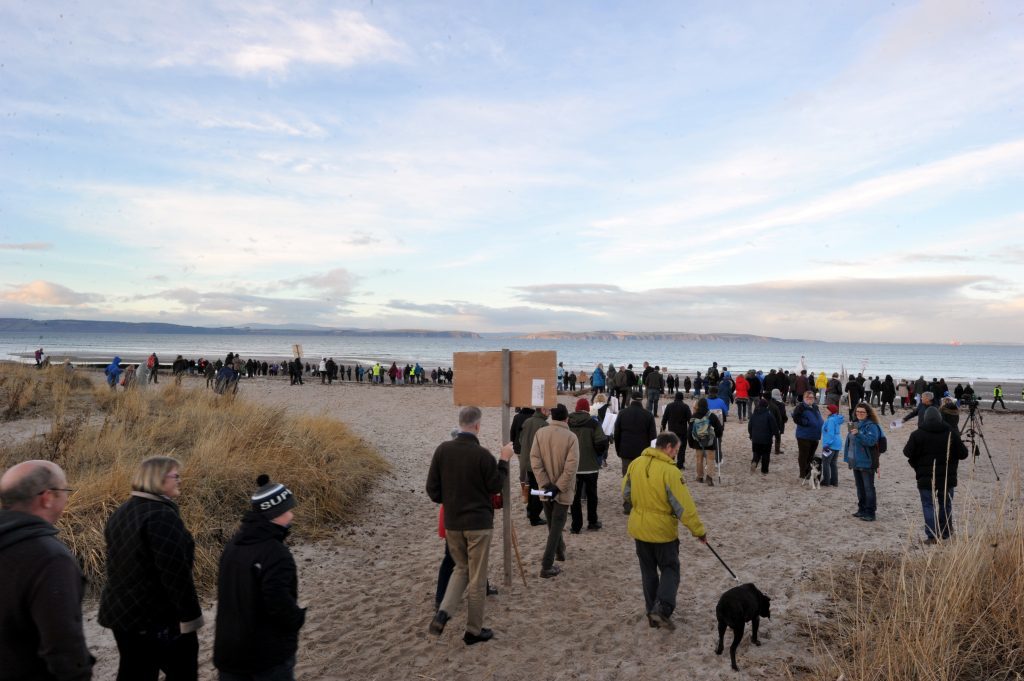 Port bosses planning controversial ship-to-ship oil transfers at a Highland beauty spot have dismissed the views of hundreds of objectors in Nairn as being only "2% of the town's population".
Virtually all of the 300 who responded to a survey on the issue, carried out by local SNP MP Drew Hendry, registered opposition to the proposal.
Cromarty Firth port chiefs, however, argue that a more representative measure of public opinion suggests most people in surrounding communities do not oppose its licence application.
A vocal campaign against it has lobbied Highland councillors and will head to the Scottish Parliament on Thursday.
The licensing decision is a matter for the UK's Maritime and Coastguard Agency (MCA).
MP Drew Hendry's poll of Nairn residents spawned about 300 replies, 98% of which objected to the application on the grounds of risk to the local marine environment.
Mr Hendry has shared the findings with Highland Council, a statutory consultee in the licence application process.
He has urged it to join him "in raising concerns about the environmental and economic impact on coastal communities," adding that Nairn, in particular, "relies heavily on tourism."
He said: "Many constituents have shared their concerns. The fact that 98% of respondents are opposed is a pretty clear statement."
He has relayed the information to the MCA and the UK Transport Secretary Chris Grayling.
The port authority is currently finalising a revised licence application having consulted with communities around the firth.
A port spokesman said: "We've taken into account the opinions of the many communities that surround the firth for the past year. Their feedback will be reflected in additional information being sent to the MCA at the end of January.
"We're happy to include the views of this 2% of the population of Nairn into these additional considerations."
Local SNP MSP Fergus Ewing has raised objectors' concerns with his cabinet secretary colleague Roseanna Cunningham whose responsibilities include the marine environment.
He said: "I asked that she, on behalf of the Scottish Government, relay these concerns to the UK Government and the MCA. She's giving careful consideration to these matters, though of course she and we lack the legal power over them."
Recommended for you

YouTuber branded 'beyond reckless' after scaling North Sea oil rig