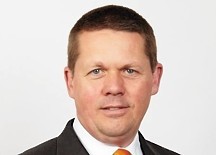 Shell has agreed to sell assets that contributed more than half of the company's UK North Sea production last year.
London-based Chrysaor will pay up to £3billion for Shell's interests in nine fields and a 10% stake in Schiehallion, west of Shetland.
Chrysaor will become one of the UK's biggest independent oil and gas producers when the deal goes through later this year.
It comes one week after EnQuest snapped up a 25% stake in BP's North Sea Magnus field and a 3% interest in the Sullom Voe Terminal.
Government and industry hailed Chrysaor's move as proof that there was still plenty of life in the North Sea.
Analysts said the sale would add momentum to Shell's £24billion divestment programme, which was intended to balance the books following its takeover of BG Group.
Chrysaor chief executive Phil Kirk said the acquisition was just a start for his ambitious company, which will have an office in Aberdeen.
While no decision has been made on the exact location, it is understood that rental options in Aberdeen's West End are being considered.
About 400 staff members will transfer to Chrysaor from Shell when the deal goes through and Mr Kirk wants to make sure the transition is smooth.
Chrysaor estimates it will have enough manpower to cover its responsibilities − including operatorship of Armada, Everest and Lomond − once the Shell employees join.
Chrysaor currently has a headcount of 35 and Mr Kirk said the company would be careful not to "overstaff".
He said: "The unique asset we're getting is the people. Everyone is hugely competent and highly skilled.
"I can assure them we are not going to change anyone's terms and conditions.
"We look forward to having an office in Aberdeen and contributing to the local economy of Aberdeen, of Scotland, and of the UK as well."
Chrysaor said it intends to grow and extend the life of the fields it is buying.
The company also has big plans beyond purchasing the Shell package.
Mr Kirk said the business had "the backing and the balance sheet" to chase opportunities through new acquisitions.
The Shell deal was backed by EIG Global Energy Partners, a $23billion private equity fund with offices around the world, as well as a reserves-based lending facility from a consortium of banks.
He said Chrysaor was focused on growth, not cost cutting, and would look to take on the operatorship of more fields.
"We've done a lot of homework on a few potential opportunities," he said. "The scale might not be the same size but we are looking to add barrels.
"I think the easiest way to reduce costs is to find more hydrocarbons. You don't improve your business by shrinking, you improve your returns by growing."
Mr Kirk also said he was an optimist who believes in the North Sea and that he was looking forward to creating work for the local supply chain.
The deal with Shell is made up an initial consideration of £2.4billion and a payment of up to £480million between 2018 and 2021, subject to commodity prices.
A further £145million could also be due if additional discoveries are made on the acreage it is purchasing from Shell.
The decommissioning bill for the assets is expected to come to £3.1billion. Shell will retain a fixed liability of £800million, with Chrysaor taking on the remaining costs.
Shell insisted it was committed to the North Sea despite divesting assets that contributed 115,000 barrels of oil equivalent per day to its output total for the region in 2016.
Andy Brown, Shell's upstream director, said: "Shell has a long and proud history in the UK North Sea, to which we remain committed.
"This deal complements the great strides we have made over the last two years in improving the competitiveness of our UK upstream business."
Upon completion of the sale, Shell will be left with the operatorship of six fields in the North Sea, including Brent Charlie. Its main non-operated assets include Clair, Schiehallion and Etap.
Oil & Gas UK chief executive Deirdre Michie said: "Maintaining a diversity of operators in the region is crucial and we welcome Shell's continued significant presence here as well as the arrival of new companies like Chrysaor."
A spokesperson for the OGA said: "We welcome this significant vote of confidence in the UKCS and the substantial investment it promises. It is a further demonstration that the North Sea is open for business."
Scottish Energy Minister Paul Wheelhouse said the acquisition would "help the industry maximise economic recovery, in line with OGA guidance around having the right assets in the right hands".
Recommended for you

'Staggering situation' as UK regulators not investigating North Sea rig incident