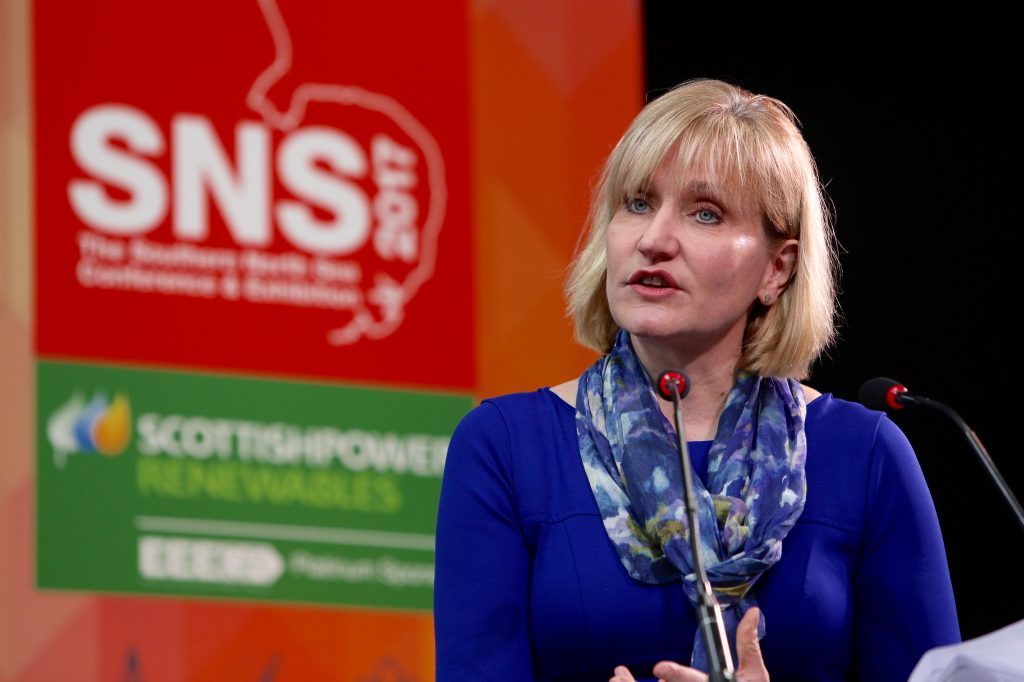 Industry chiefs have reiterated their calls for reforms of the decommissioning tax relief system ahead of next week's Budget.
Deirdre Michie, chief executive of Oil and Gas UK (OGUK), has urged Chancellor Philip Hammond to introduce measures to enable tax relief to be transferred upon the sale of an asset.
OGUK hopes this step will unlock the trading of assets and free up new investment.
No announcement on decommissioning tax relief was made in the Autumn Statement, but there is optimism that an agreement can be reached.
Speaking at the Southern North Sea Conference and Exhibition, Ms Michie said she believed the Treasury understood the subject needed to be addressed.
But Ms Michie, who was also speaking at the conference, said industry had to accept that decommissioning was "complicated" and that the Treasury could not simply "pull a lever" and agree to changes haphazardly.
Carla Riddell, Southern North Sea asset manager at Centrica, said decommissioning represented the biggest opportunity for the Chancellor to make a difference.
Ms Riddell said: "Anything that can be done to give us clarity and reduce uncertainty in our costs will release funding we can invest."
Stuart Wheaton, UK business unit head at Premier Oil, said: "All operators on the UK continental shelf are holding back security for the future clean up, but the money we have to hold back comes off our balance sheet and is not there for us to invest in developments."
Andy Samuel, chief executive of the Oil and Gas Authority, said the sector was in a "much better place" thanks in part to UK Government policies introduced over the past two years, which include reductions in the headline tax rate.
Mr Samuel did say decommissioning tax relief had been identified by the OGA as a barrier to investment.
But he said industry needed to be careful what it asks for, adding that there were bigger hurdles out there.
Recommended for you
X

Lazy or fantastic about technology? ITF delegates hear contrasting views