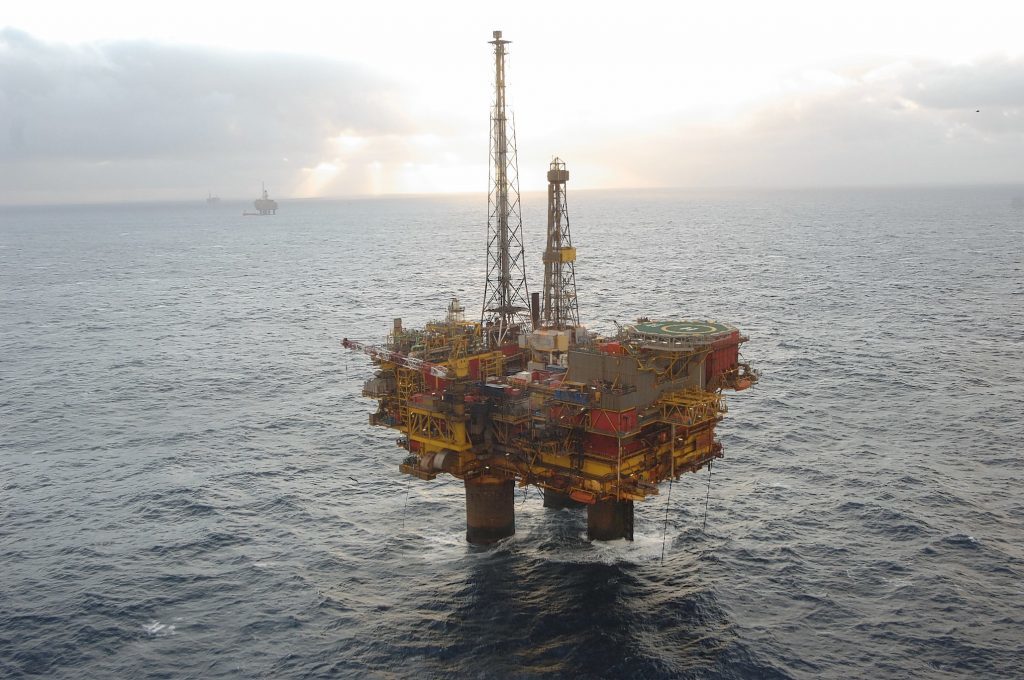 Last month, it emerged that there's a handover of the helm underway at Shell's UK Continental Shelf and Ireland business based out of Aberdeen.
After pretty much two years in command, Paul Goodfellow is taking on a new challenge as Shell's vice president wells based at Rijkswijk in the Netherlands, effective April 1.
Assuming command in Aberdeen is Steve Phimister, who has for the past year been UK "transition lead" for the integration of BG Group's business into Shell following the successful £36.4billion ($52.6billion) takeover completed early last year.
That Goodfellow should be on the move surprised some in the North Sea community, but this has been a hectic period.
"To be on the front row … that's not a pun because I used to play on the front row (in rugby) . . . as the industry has attacked the challenges that we've faced over the past two years has been a privilege," he told Energy.
"I think was pretty vocal. I thought a lot about how the industry was acting, certainly from a collaborative perspective, was very much in the Dark Ages.
"But if I reflect back on what this industry has done in the two years that I've been here and what part Shell has played in that, I think it's a tremendous achievement and one the industry should be proud of.
"I'm very proud to have led the Shell team to a position where we are far more resilient and competitive going forward. I think we're far more focused in terms of what we believe.
"I think we've played our part in building Shell to be that world-class investment case that Ben's been talking about over the last year."
Goodfellow was of course referring to Ben van Beurden, who is CEO of Royal Dutch/Shell.
When Shell announced the assets deal with Chrysaor, it would have been easy to take the negative route when reporting it.
But does Shell as a result have the kind of portfolio in the UKCS that signals commitment?
Goodfellow: "If you think about what we're trying to do from a strategic perspective and why we did the BG deal, certainly a part of that was a commitment to a suite of divestments globally … simplifying to grow.
"And I think what's happened here in the UK from a Shell perspective is that we've gone on the front foot from a competitiveness perspective in terms of the future programme that we're driving here.
"Yes, there are some tough decisions that we've had to make.
"We've downsized the organisation 40% in the two years that I've been here. We've integrated BG into that. We've continued on our safety journey. We've continued to take costs out probably at a faster pace than the industry has on average.
"That is what has enabled the deal we announced a few weeks ago.
"But what it also does is that it gives us now that more simplified portfolio with three clear basins from a UK perspective that we can build focus around."
Very importantly, this includes West of Shetland, which isn't just BP territory as Shell, for example, is the single largest shareholder in the Quad 204 project. As Goodfellow put it: "We have a very vested interest. The Central North Sea also remains core … Shearwater, Gannet, Nelson, the infrastructure position that we've got there in terms of how we build off the HPHT drilling expertise that we've got. And then there's the Southern Gas Basin.
"Let's not forget Brent, but of course that's in a different position.
"I do think that what we've done here is gone down that path of simplifying the portfolio that now allows us to grow because of the competitiveness that we've put back into the operations here."
An aside; when Goodfellow moved into the North Sea hot seat it was producing 12,000 barrels per day, today it's up around 44,000bpd … testament as to what is possible to achieve with a good quality mature asset.
Phimister is a chemicals and minerals engineer by discipline, has worked around the world for Shell and notably led a seven-year period of strong growth for Shell in Australia, including roles as general manager non-operated ventures, GM unconventionals and GM business development.
He has a lot of experience to bring to bear on a business that perhaps had a reputation for being a bit of a lumbering beast in the past.
Phimister: "What I think isn't broadly acknowledged or understood is just how competitive Shell is in the North Sea. We're well up in the pack."
He was coy on lifting costs, replying: "We don't put those numbers out, but if you look at what Oil & Gas UK is talking about (around $15-16 per barrel), we're well under that."
One asset in the package going to Chrysaor is Shell's stake in the Beryl field where the super-major raised its stake following Apache's taking control from Exxon Mobil.
Why the change of mind?
Goodfellow: "What we've gone for in the Chrysaor deal is put a package of assets together that enable a significant entrant into the marketplace. If you look at that suite of assets, there are later life with reasonable cash flows, those through the middle of their cycle and don't need a lot more investment; then there are those that are clearly at the front end, have much more life expectancy but need more investment.
"Rather than pick on one asset, you need to look at the shape of that (the deal) and see that it's a package."
Nonetheless, it seems Beryl's priority changed, given that Shell raised its stake only a couple of years ago with a view to growing production.
"I think you're reading way too much into this," replied Goodfellow.
Phimister: "The operating footprint that Shell has is as strong today as it was prior to the BG Group acquisition, if not stronger. We hold the same assets that we held before the BG integration in operated portfolio terms on the UIKCS.
"Over the last couple of years, we've been doing our homework in making that even more competitive, effective, efficient. We have a very strong basis to go forward in the longer term. And, as we've done that, we've done it in a low oil price environment and got more efficient with higher productivity and lower costs; also extending the lives of our assets.
"We've confident, bullish about our operated portfolio … our operated footprint as well as the non-operated business West of Shetland and elsewhere that Paul has referred to; also our onshore business, whether St Fergus, Fife or Corrib in Ireland.
"I see that as a credible basis on which to grow our business here.
"Obviously West of Shetland is bringing us growth through the massive investment made with our partners in Quad 204 and Clair with more to come; but also in our operated footprint.
"We are working in our wells and reservoirs in the brownfield space to get more out … sweating those assets … But we also have a portfolio in and around those assets and we will drive for those because we've earned the right to grow."
Bear in mind, everybody has to go somewhere to get their money. If you're a small guy you go into the banks; in Shell's case its business units go to the corporation's central coffers. But every investment has to be justified. And there will still be very material investment in the basin.
$billions have been spent in recent years, especially West of Shetland and that goes on. According to Goodfellow, post 2018 it will be around $700million average a year through to 2020.
"That doesn't include the money necessary for new projects like Penguins which today looks more robust than it did a year ago, or Jackal, where there is still a job of work to be done before it is fungible."
But whether it's mid/late life assets, near-field, or small pools, any investment has to be competitive globally within the Shell portfolio.
And in that regard, the UKCS fiscal regime really does help.
"I think that the fiscal regime that we now have is globally competitive and the key to getting that confidence up is continuing to work in that tripartite manner," added Goodfellow.
"To me, it's a very positive sign that we've gone through what, three governments, where they have all reaffirmed their commitment to driving the investment plan that underpins that tri-partite approach."
Recommended for you

Decom firm Well-Safe Solutions raises £50m to cover rig purchase and fund growth