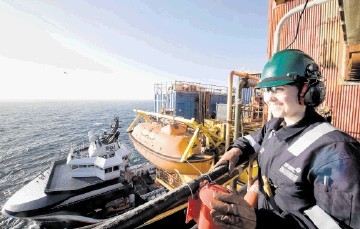 Global oil prices have reached the level where demand for talent picks up again, a recruitment agency claims.
Petroplan came to the conclusion after carrying out the review of the energy jobs market.
Respondents from 35 organisations worldwide took part in the survey on the prospects for recovery, and how this would impact on hiring in the near future.
Contractors are expected to be the first to notice the difference after a tough two years of battling cost cutting.
However, lower costs outside of the Western world does pose a threat in terms of contract competition.
Activity is expected to pick up on onshore rigs first in the US, then Middle East, Asia and Africa.
Rory Ferguson, CEO of Petroplan, said: "After a very challenging couple of years, our review reflects a cautious optimism for the future among energy employers.
"This is feeding through into hiring strategies that are focused to a greater degree on cost efficiency and flexibility – but not at the expense of quality."