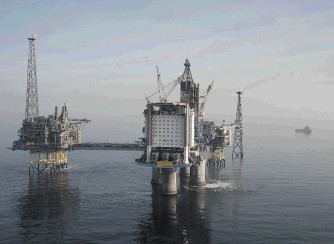 Exxon Mobile has been given consent to extend the lifetime of its Sigyn field activities.
The Norwegian Petroleum Directorate has approved the continuing use of subsea faclities from the end of 2017 to the end of 2022.
In its application, the American operator refers to current estimates which indicate production until the end of 2022.
Sigyn's subsea facilities comprise wells and a subsea template, a pipeline to the Sleipner A installation, as well as an umbilical for controlling and monitoring of wells.
Exxon claims a new development well which was drilled on Sigyn in 2016 has contributed to the extended lifetime.
The Sigyn field encompasses the deposits Sigyn Vest, which contains gas and condensate, and Sigyn Øst, which contains light oil. The field was developed with a subsea template connected to the Sleipner Øst platform. Production started in 2002.
Exxon have a 40% interest alongside Statoil's 60% in the license.
Original oil deposits amounted to 7.5 million barrels.
Remaining oil to produce is estimated at 5.6 million barrels.
Recommended for you
X

Operator 'steams' into North Sea frontier areas with pioneering spirit