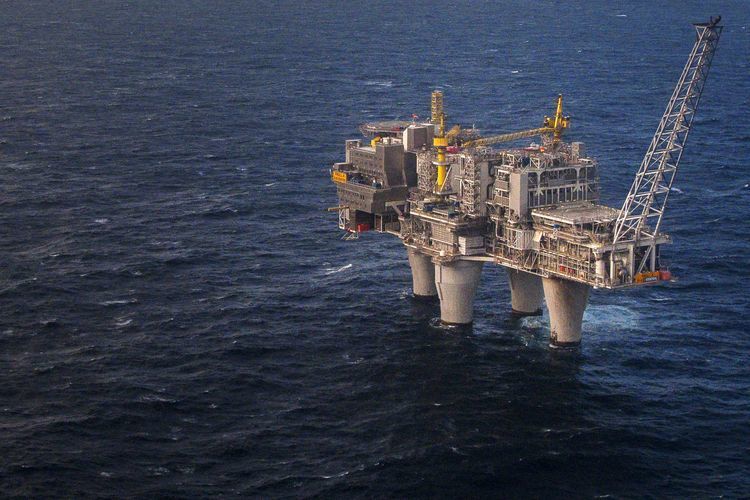 Progress at the £180million Oil And Gas Technology Centre (OGTC) is continuing as key aspects of its efforts to unlock the potential of the UK North Sea are put into place.
Luca Corradi, the Aberdeen-based group's innovation network director, said the group's first "centre of excellence" focusing on field life extension and decommissioning is on track to be fully operational by next year and that OGTC was currently recruiting to man the operation.
Further centres of excellence being considered include subsea and asset integrity.
Meanwhile, the OGTC's technology accelerator programme will be launched in May.
The programme has set out its ambition to support 100 technology companies over the next ten years backed by investment from OGTC and other investors.
For this too, the group is recruiting a team to spearhead the project and is in the process of developing plans for incubator space for companies involved with the programme that require the facilities.
Finally, Mr Corradi, who was speaking to delegates at a breakfast event hosted by law firm Bond Dickinson, said OGTC would officially launch its innovation centre in September.
Based at OGTC's offices on Queen's Road, the programme will offer an "inspiring environment" for oil and gas firms to learn about innovation drawing best practice from other industries.
Mr Corradi said: "We are creating centres of excellence which are physical places for applied research.
"So what can we make Aberdeen famous in the world for as the place to go and learn something unique and that can be exported?
"Our first centre of excellence will be about late life extension and decommissioning.
"It is an area where Aberdeen should and will invest to develop unique capabilities and export technology.
So the centre of excellence together with RGU and the University of Aberdeen will work on a multidisciplinary approach to decommissioning.
"The technology accelerator is about helping the entrepreneurial spirit of local companies so they stay and grow here. We want companies with promising technology who need funding and support to develop their technology.
"We will also be helping them by providing space if it is two men in a garage. But also, and most importantly perhaps, providing access to the solutions centre expertise and the ears of operators, as well as testing facilities.
"The innovation hub will provide a unique space for industry collaboration and innovation."