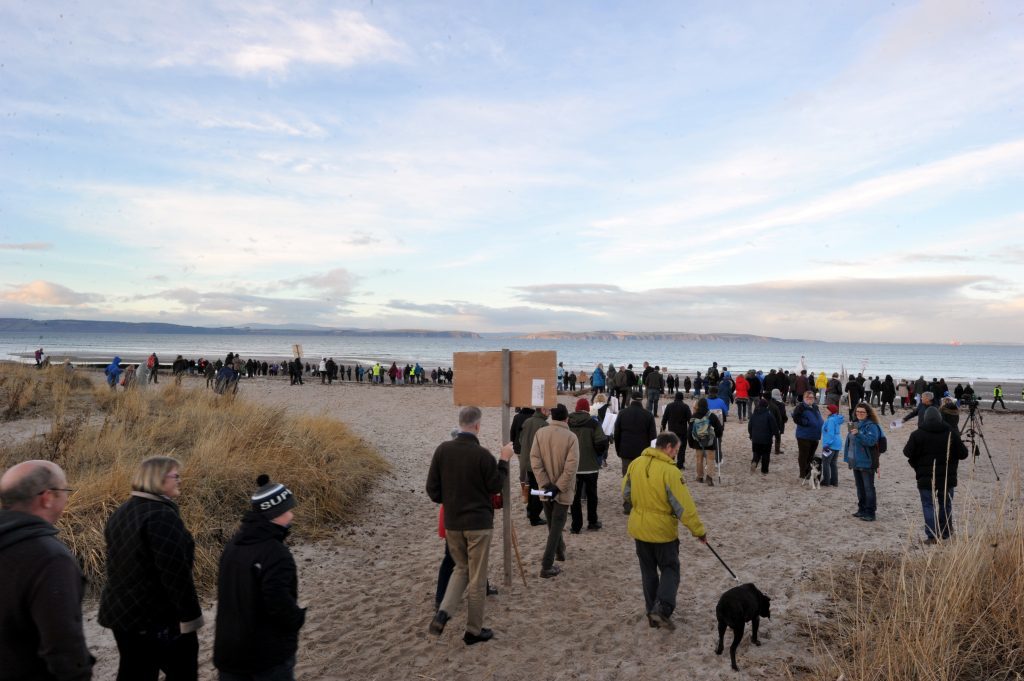 Campaigners have called on the Scottish Government to reject a fresh application to carry out ship-to-ship transfers in the Cromarty Firth, ahead of a Scottish Parliamentary debate tomorrow.
Members of the Cromarty Rising community protest group also stressed that euthanising stranded cetaceans in the event of an oil spill, as suggested in applicant Cromarty Firth Port Authority's contingency plan, would be "totally unacceptable under any circumstances."
A significant number of protesters are expected to turn out at Holyrood for the debate.
Port officials intend to submit a revised licence bid to the UK Government's Maritime and Coastguard Agency later this year, modified in response to community concerns raised in the past year about the original application.
Oil transfers are not a devolved matter and the decision to approve the licence would be made by the MCA.
But yesterday, Cromarty Rising member, Duncan Bowers, called on the Scottish Government to intervene, through Marine Scotland, by deciding on whether to allow a revised application to be submitted.
Mr Bowers said: "We call on the Scottish Government to announce it will not issue a European Protected Species licence and stop this. We are asking them (the Scottish Government) to intervene, as it is a devolved decision."
Highlands and Islands Green MSP John Finnie will lead tomorrow's parliamentary debate on behalf of the community.
Yesterday, he said he plans to highlight local public concerns about the threat to the environment and the consequences for the local tourism industry which is supported by dolphinwatching boat tours.
He added: "The important thing to understand is that there is not an application at the moment and, hopefully, there won't be one."
A spokeswoman for the Cromarty Firth Port Authority said: "The Port is acting in the interests of the majority of our stakeholders, but we do understand that some people are against our application.
"We believe that people have the right to debate and protest, and it is only fair our stakeholders are confident we look after their environment.
"The Port has modified its application in response to the concerns raised over the past twelve months. We fully appreciate that the environment in which we operate is extremely special, and we are legally bound to protect it."
A petition opposing the licence application has attracted over 100,000 signatures.
Recommended for you

Highlands cable factory: Sumitomo won't build without £24.5m government grant