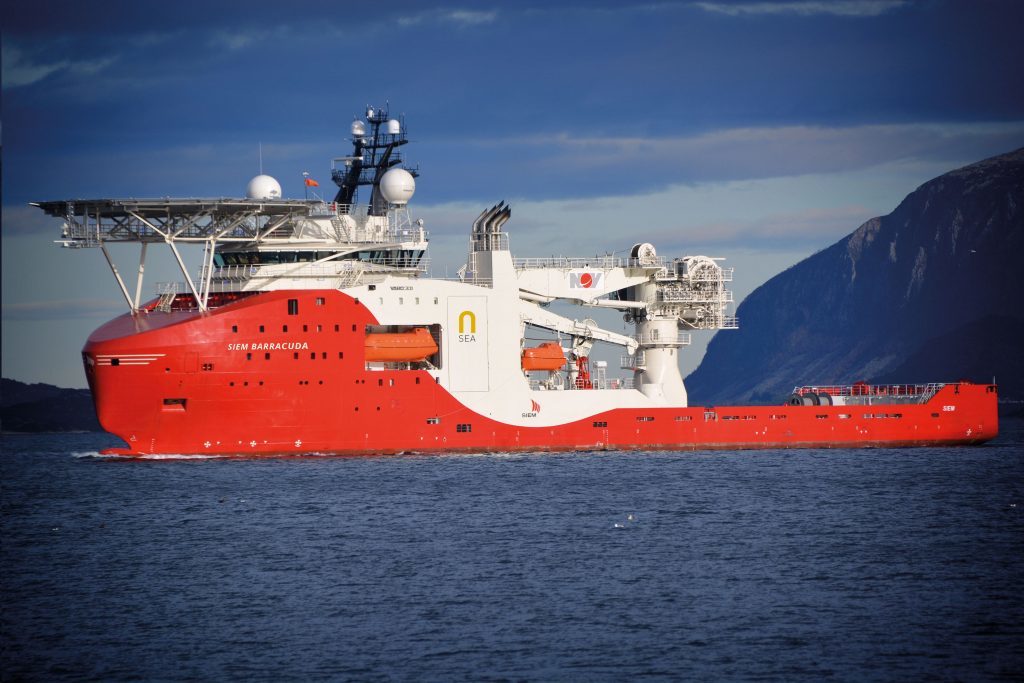 A record number of projects backed by foreign investors last year has revealed a change in fortunes for the north east, a new report has found.
The number of projects – mainly in offshore energy – attracting foreign direct investment (FDI) in the region doubled to 18 in 2016, according to EY's latest Scotland Attractiveness Survey. This beat the previous best year performance in 2014, the peak of the oil and gas boom, when there were 12 projects – a 71% rise from the year before.
EY said the rise in investment signalled "a rebound in offshore activity".
The investment boost means Aberdeen was the seventh most attractive investment location in the UK, although it still lagged Glasgow, which achieved a 27% increase in FDI projects (28 in total) to maintain fifth place behind London, Manchester, Birmingham and Belfast. Edinburgh followed closely in sixth with 27 projects, falling three places.
Overall Scotland has continued to attract record numbers of inward investment, with the total number FDI projects in 2016 exceeding the previous ten-year high set in 2015.
The headline figures from 2016 show Scotland secured an increase in FDI projects of 2.5% from 119 in 2015 to 122 in 2016. While this is lower than the growth rate of 51% reported a year ago, it is evidence that Scotland has held on to these record gains and extended them, EY said.
Out today, the report also shows that Scotland has secured the UK's second-highest number of projects in every one of the past five years, demonstrating Scotland has established itself as the second most attractive destination in the UK behind London.
However the EY report was not all good news, as Scotland's market share of FDI projects into the UK fell from 11.2% in 2015 to 10.7% in 2016 and the growth rate was 2.5% in Scotland, compared with 7% for the whole of the UK in 2016.
There was also a more significant drop in Scotland's share of jobs created by inward investment which decreased from 12.7% to 6% from 2015 to 2016 and the average number of jobs per project in Scotland also decreased from 45 to 24 in the same time period.
Mark Harvey, EY senior partner, Scotland, said: "Scotland has firmly secured its position as an attractive destination for FDI in the UK with a further increase of projects from the record-breaking surge of inward investment in 2015.
"This positive FDI performance was achieved amid widespread uncertainty, not least the EU referendum vote. The results show there were no signs of an immediate collapse in investment and demonstrate Scotland's ability to attract and secure cross-border investments.
"The decrease in FDI job creation in Scotland could also signal a shift in the labour market away from lower-skilled roles to higher-skilled, such as those required for R&D and software activities, which deliver increased value to the economy."
Paul Lewis, managing director of Scottish Development International, which overseas inward investment, said: "Scotland has a great track record as a location which holds tremendous appeal to international investors, so it's heartening to see that position reinforced by the new EY survey, and it's particularly welcome to hear that Scotland now wins over one in 50 of all investment projects into Europe.
"In a highly competitive inward investment market, this is a huge indicator of Scotland's global attractiveness and investment performance.
"We now have an opportunity to build on Scotland's international reach and the connections that exist across many parts of our economy, to attract even more new inward investment to the country."
The leading sectors generating FDI into Scotland in 2016 were a mixture of: the service sector with 17 projects (an increase of 42% from 2015), construction which had 14 projects (representing an increase greater than three-fold), closely followed by software with 13 projects. Software is a particularly strong area for Scotland as it is now second only to London in securing investments from the software industry, overtaking the South East of England with 12.
The surge in construction projects is partly due to the development of offshore wind farms and the technical services these require, as well as some pipeline construction projects that have been undertaken for the oil & gas sector, EY added.
In terms of FDI activities Scotland performed particularly well in relation to research and development (R&D) with a total of 21 projects secured in 2016, more than any other UK region.
Mr Harvey added: "The collective performance of Scotland's most successful cities demonstrates their economic credentials and the value of the diverse sectors they support. Scotland is emerging as the UK leader in attracting FDI for research and development projects, indicating the country's continued legacy in this field. While Scotland's reputation as a global leader in the software sector is also reflected. Both of these successes are likely to be a result of the strength of the Scottish universities."
The primary investor in Scotland remains the US, with 43 projects representing 35% of all projects into Scotland in 2016. French FDI investment continues to be significant and sustained – 2016 was the fifth consecutive year that France was Scotland's second largest investor – followed by Germany in third place.
There has been a notable change in the fourth and fifth largest investors in Scotland with Ireland taking the former as a result of a 200% increase. China leapt from outside the top ten in 2015 to rank as fifth largest originator of investments in Scotland in 2016.
EY warned that global investors had mixed views when asked about the future attractiveness of the UK. While 32% of respondents, surveyed between March and April 2017, say they expect the UK's attractiveness to FDI to improve over the coming three years, 31% expect it to decline. Both figures are significantly worse than recorded long-term averages of 53% and 8% respectively. In fact, since March 2016 the share of investors with a negative view of the UK's medium term prospects for FDI have almost doubled.
Mr Harvey said: "The research suggests that the EU Referendum vote and its aftermath may be having an influence on global perceptions of the UK's medium to long-term attractiveness. Western European investors are twice as negative as Asian and North American investors.
"Decisions on the majority of investments made in 2016 would have been made up to three years ago, which helps to explain the UK's solid performance last year, but signs of a slowdown are on the horizon."
Economy secretary Keith Brown, welcomed the FDI figures for Scotland. He said: "These figures from Ernst & Young confirm that 2016 was a record breaking year for foreign and direct investment into Scotland. For the second year in a row we have attracted more projects than ever before – with 2016 up 2.5% on 2015's previous record – and Scotland has been the top UK region outside London in every one of the past five years.
"The statistics not only confirm Scotland's position as the top UK region outside London for foreign and direct investment, but highlight the underlying strengths of the Scottish economy. We enjoy resources few nations can match, including one of the most highly-educated workforces in Europe, a long-standing reputation for innovation and an internationally-regarded brand.
"Today's attractiveness survey indicates these assets continue to be recognised on the world stage, with a substantial number of projects from the US, France and Germany. In fact, more than one in 50 of the investment projects across the whole of Europe are located in Scotland.
"We will continue to support the Scottish economy. And we will never fail to highlight, wherever and whenever we can, Scotland's wealth of resources – the economic strengths that today's figures show have proved attractive to companies from all over the world."