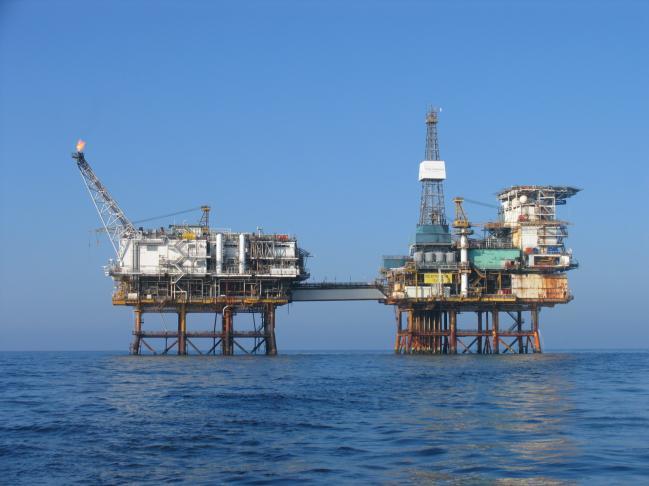 Military chiefs secretly planned to re-use defunct oil platforms off the Caithness coast as training facilities.
The proposal emerged as new options to decommission the Beatrice oilfield were spelled out in an environmental impact scoping report produced by energy company Repsol Sinopec Resources UK (RSRUK).
The firm will soon start plugging and abandoning wells in the oilfield as it prepares to remove the three main oil platforms, two demonstrator wind turbines and cables.
These operations could take place between 2024 and 2027.
But a decommissioning programme was originally approved in 2004 based on an agreement with the Ministry of Defence to use the platforms for military training after production stopped.
However the MoD subsequently exercised its right to terminate the agreement, resulting in the programme being updated.
The MoD was unable to provide comment on the previous plans for the structures, but defence commentator and analyst Tim Ripley provided an insight.
Mr Ripley said that about 20 years ago the MoD and RAF used redundant oil platforms off the Humberside coast to simulate "dog fighting" aerial battles between aircraft, by attaching tracking equipment to the towers of these huge structures.
He said the technology, which allowed tracking of the aircraft in 3-D and in real time, has been replaced by GPS devices inside the aircraft, rendering the towers and platforms obsolete as training facilities.
Beatrice, located about 14 miles off Helmsdale in the Outer Moray Firth, was discovered in 1976 by Mesa Petroleum and came on stream in 1981.
Output peaked at 54,000 barrels of oil per day in 1985 and production stopped in March 2015.
RSRUK will now ask stakeholders for feedback on the scoping report, which will form the basis of an Environmental Impact Assessment.
The company needs consent from the Department for Business, Energy and Industrial Strategy before it can begin decommissioning the Beatrice installations and pipelines.
RSRUK is joint venture between Repsol and Addax Petroleum UK, a subsidiary of China's Sinopec.
Recommended for you

Repsol Sinopec 'reviewing' North Sea fields to determine scope for CCS