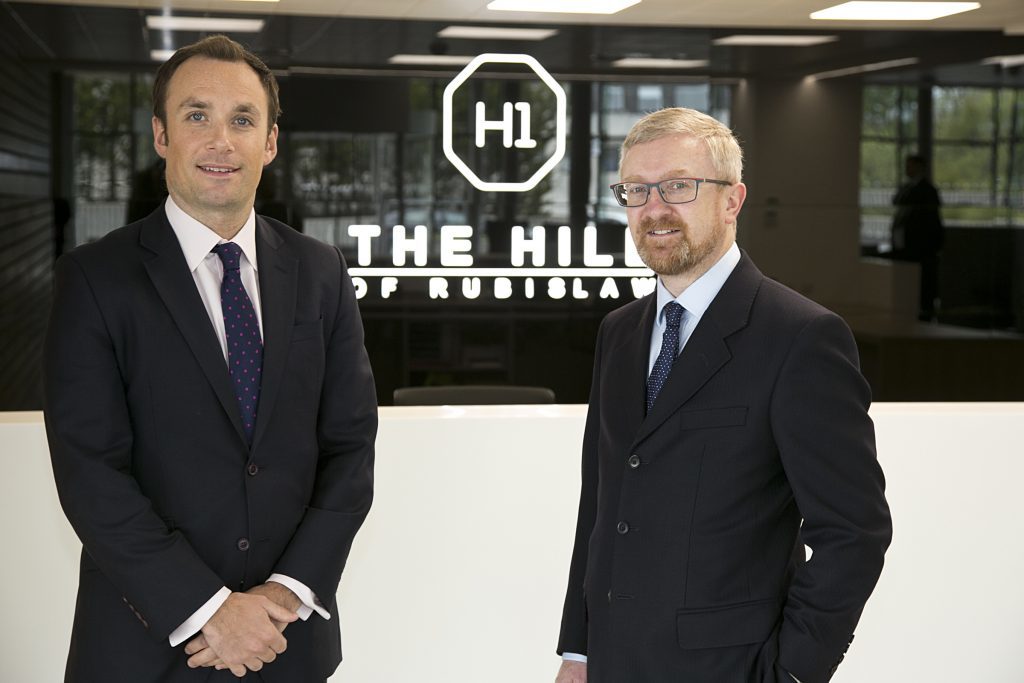 Another North Sea newcomer has put down roots in Aberdeen.
Siccar Point Energy (SPE) – led by former Centrica Energy upstream boss Jonathan Roger – has moved all its staff from temporary accommodation in Berry Street to new headquarters at H1 at Hill of Rubislaw.
Staff have also relocated to the new HQ from offices in Buckingham Gate, not far from Buckingham Palace, in London.
The fledgling company has about 30 employees but the workforce is expected to grow to 40 by the end of the year.
Mr Roger, the chief executive, said the need for new offices reflected SPE's growing interests and aspirations in the UK North Sea.
He added: "Siccar Point currently has interests in three of the four largest UK fields by remaining reserves, 400million barrels of oil equivalent of discovered resources and a portfolio that will produce through to the 2040s and 2050s. This represents a unique proposition, and underpins our belief in the longevity and resilience of the UK North Sea."
H1 – formerly Seafield House – is owned by Kennedy Wilson Europe (KWE), a London-listed company which invests in commercial property in the UK, Ireland, Spain and Italy.
The building had its official reopening late last year following a £7million refurbishment involving a major upgrade for more than 30,000sq ft of office space. SPE is occupying 7,730sq ft, part of the refurbished third floor, as it gears up to play a growing role in the North Sea.
David Sheach, general counsel at the "high-quality, low-cost, long-life asset-focused" North Sea oil company, said: "Our team is pleased to confirm H1 as our new headquarters, a location which is perfect for our growing business. We were impressed by all the Hill of Rubislaw has to offer, including a high-quality working environment, its close proximity to the city centre and its significant levels of car parking."
Mike Pegler, KWE's head of UK asset management, said SPE's new lease highlighted "signs of improvement" in Aberdeen's commercial property market. "We are extremely encouraged Siccar Point Energy has chosen Hill of Rubislaw as the area in which to continue growing its business," Mr Pegler added.
SPE is a joint venture between private equity firm Blue Water Energy (BWE) and funds managed by Blackstone Energy Partners.
It has stakes in three of the largest UK assets by remaining reserves – Schiehallion, Mariner and Rosebank – as well as the Jade area in the central North Sea.
Its move to H1 comes just over a month after another relatively new player, Chrysaor, agreed terms to become the third and biggest tenant in The Capitol office development in Union Street, Aberdeen.
Announcing its plan to take up more than 48,000sq ft of the Capitol, London-headquartered Chrysaor said the building would be the operations base for UK offshore activities.
Chrysaor's lease is for more than 48,000sq ft, or in excess of 65% of the whole property over four-and-a-half floors and home to around 200 staff.