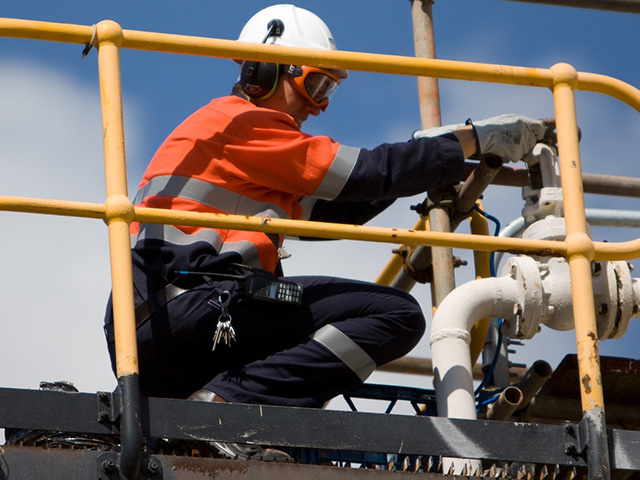 Wood Group chief executive Robin Watson has said there are "credible buyers" ready to pounce on the UK North Sea business earmarked for sale as part of the firm's £2.2billion takeover of Amec Foster Wheeler (AFW).
Aberdeen-based energy service giant Wood Group and engineering and project management consultancy AFW have offered to dispose of nearly all of AFW's current upstream oil and gas interests in UK waters in order to appease competition concerns.
The Competition and Markets Authority (CMA) recently approved the "remedy" in principle, saying the proposal, or at least a modified version of it, may be acceptable.
Yesterday, Mr Watson revealed AFW's sale process to identify potential buyers was already well under way after two bidding rounds.
He added: "There was a lot of interest. They now have a shortlist of very credible interested parties. We are certainly confident that getting that list down to one will not be an issue."
The CMA is currently consulting over the "transformational" takeover deal, which will give existing AFW shareholders 44% of the enlarged company.
Wood Group and AFW, which jointly employ 64,000 people, announced their tie-up plan in March. Mr Watson is poised to become chief executive of the enlarged company, which will have its headquarters in Aberdeen.
The transaction is expected to deliver efficiency savings of at least £132million per annum by the end of the third year following completion in the final quarter of 2017.
Yesterday's comments from Mr Watson came after Wood Group reported pre-tax profits of £10.5million for the first six months of this year.
This was down from £46.2million a year ago as a "robust" performance in the group's western hemisphere operations – helped by a "modest improvement" in US onshore activity – was more than offset by weaker activity in the east, where the company has seen "a significant reduction in projects and modifications work, particularly in the North Sea".
Wood Group said profits were impacted by exceptional costs of £37million, including £19.6million linked to the AFW acquisition. Revenue lifted by 11% to nearly £2.3million.
Mr Watson said: "Although the market continues to present challenges, we do anticipate a stronger second half performance."
An internal probe into links with energy services firm Unaoil is "substantially progressed", with Wood Group finding no evidence of payments that would amount to bribery, corruption or money laundering.
The UK's Serious Fraud Office is investigating AFW links as part of a wider corruption probe into the activities of Monaco-based Unaoil.
Recommended for you

UK North Sea sees chance for political reprieve in energy crisis