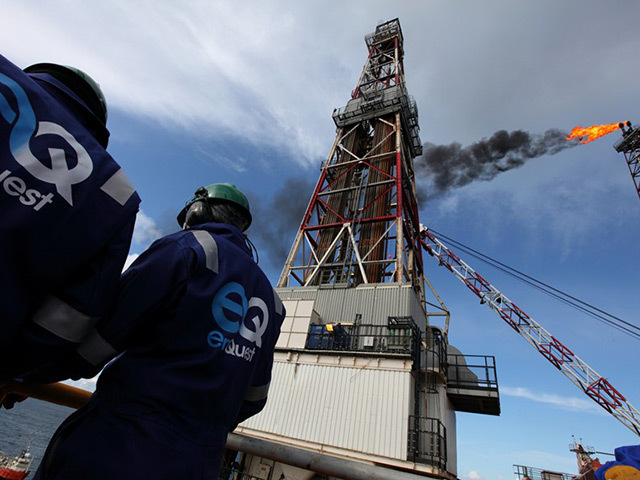 The first cargo load of oil is expected to be lifted from the Kraken FPSO in the next few days, Enquest this morning confirmed.
First oil from Kraken was delivered on 23 June 2017.
EnQuest expects plateau production at Kraken of approximately 50,000 Bopd gross in first half of 2018.
Chief executive Amjad Bseisu said: "EnQuest was pleased to bring the Kraken field onstream on 23 June 2017, with substantially reduced capex, assisted by the excellent delivery of the drilling and subsea programmes; we expect the first cargo load of oil to be lifted from the Kraken FPSO in the next few days.
"Kraken remains on course to achieve plateau production of approximately 50,000 Boepd gross in H1 2018, driving a material increase in EnQuest's production in 2018 and beyond.
"EnQuest expects to deliver the targeted reductions in capital expenditure post Kraken start up and to complete the Magnus/SVT acquisition before the year end. Deleveraging the balance sheet remains a key post Kraken start up objective."
As a result of the continued capital investment, Enquest's UK corporate tax losses at the end of the period increased to approximately $3.18billion.
Net debt sits at 1.9billion. Enquest's vailable bank facilities and cash totals $213million.
Enquest has hedged 2 million barrels for the second half of he year H2 at an average of c.$55/bbl.
Recommended for you

EnQuest cuts 2021 production estimate on 'challenging' Kraken and Magnus woes