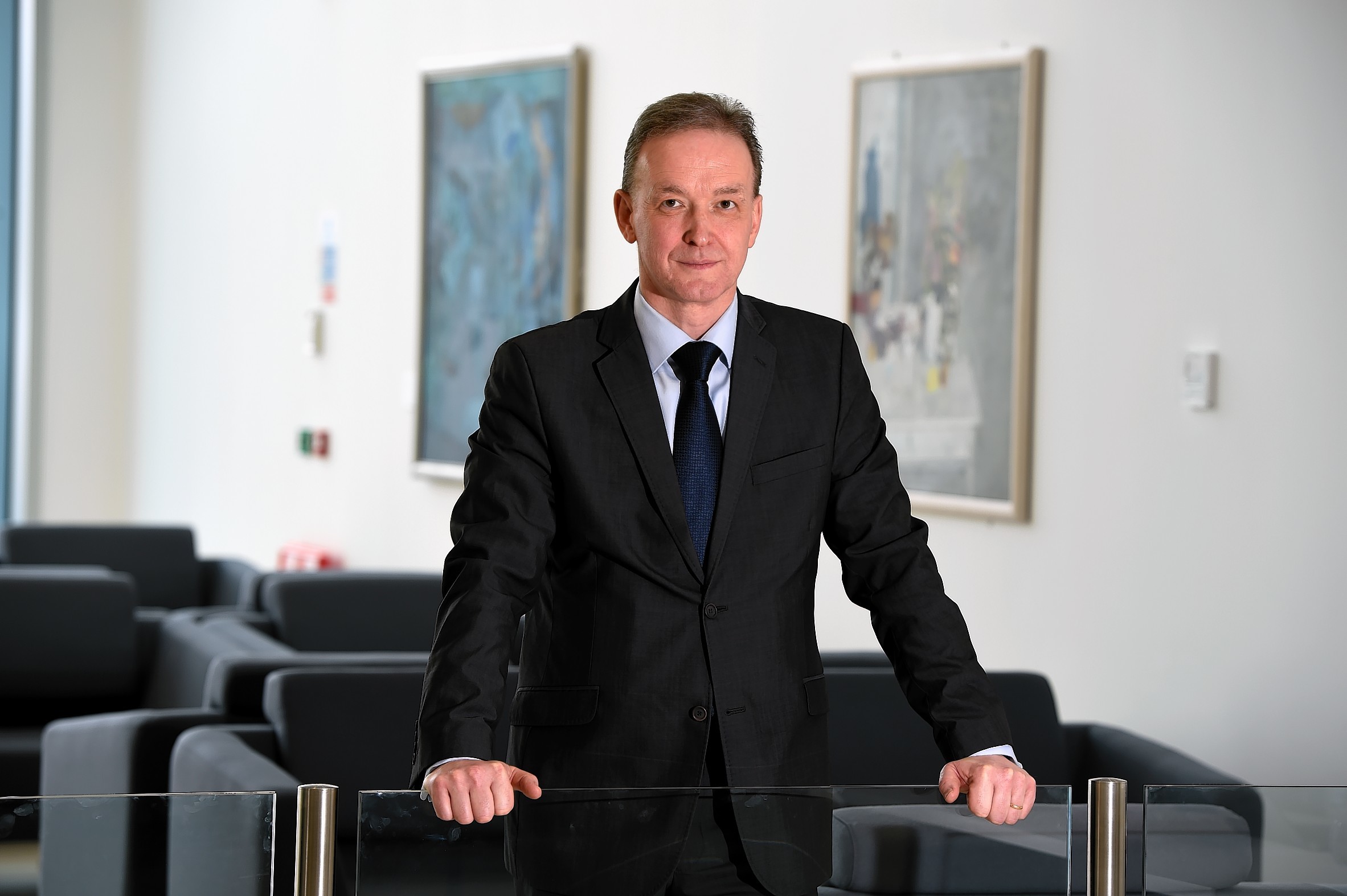 Robin Watson had three choices in approaching the downturn.
The former merchant navy member likens it to being a ship in a storm.
"If we're in a storm we can just hope that it changes. If we're completely optimistic we'd think it's going to be OK and let's not do anything.
"Or, we could say we're all doomed, which is hardly inspiring. We're going to end up shipwrecked, so let's just fill ourselves with brandy.
"Or, you have to take a realistic view of it and think: We're on the bridge, can we see out? Is the sky clearing? Where is it clearing? Let's sail for the chunks of sunshine that we have.
"That can be different basins. That can be new service sectors. But there is something about seeking out those new opportunities for the future."
It's two years ago this month Wood Group confirmed Mr Watson would take up the leadership reigns. His appointment was cast against a backdrop of an oil price decline and a squeezed supply chain.
"The challenge has really been the downturn in activity. We are down about one-third in our headcount over the past two-and-a-half years. That's a tremendous shift in the business. In many ways, yes it is challenging for me, but I'm in work and there are an awful lot of people who have not been as fortunate these past two-and-half-years.
"We were determined to use the time to restructure the business and get ourselves on a solid platform. We've done that in way that we think is responsible."
Mr Watson added: "I come from a fishing town in the west of Scotland. I am very practically minded. It's almost as if the environment around you is irrelevant. When I took over the UK business for Wood Group I saw things that weren't right and wanted to put them right.
"When I took over the PSN business there were things that needed addressed, like the back office complexity and the number of legal entities.
"Simplifying the business has been a big part of my role as a leader. Sometimes in the organisation you get the tail wagging the dog, or over complexity, and it becomes hard to do the really valuable stuff."
Valuable includes diversifying the business away from being too heavily dependent on one basin or strand.
The company leader admitted Wood Group had narrowed its focus too sharply, starting in 2011.
"Five or six years ago we would have been 40% plus North Sea. This last six months we were a 15% to 17% North Sea business," he said.
"That's been hugely important, making sure we are trading where there is trade to be done at the volumes that we like to have.
"We can't be over reliant on any one, two, three or four customers. We've got a good customer spread."
But that graft served as a warm-up for Wood Group's biggest leap under Mr Watson's leadership – the £2.2billion takeover of Amec Foster Wheeler. It's a deal that Mr Watson and his team have been pursuing for the past year and it is expected to close by the end of this year.
"The more analysis we did the more we realised our overlap with Amec is less than we or they would actually assume," he said.
"We thought the overlap was about 20% to 25%, largely in the North Sea.
"But if you looked at what we did in the US, they tended to focus on Oil Sands. We tended to focus on Gulf of Mexico and shale. They had a big power, nuclear and mining footprint."
It's all about broadening Wood Group's horizons, sailing for the patches of sunshine.
"This is a bold move we're making to acquire Amec Foster Wheeler," Mr Watson said.
"I do believe in the strategy that we have developed. I do believe in the team I've got around me.
"We've kept the organisation as healthy as it can be given the challenges we've faced.
"I'm really proud to be in engineering 30-odd years later and running a company like Wood Group. I'm hugely proud of it being Scottish based."

For more on this interview pick up a copy of Energy in today's Press and Journal.
Recommended for you
X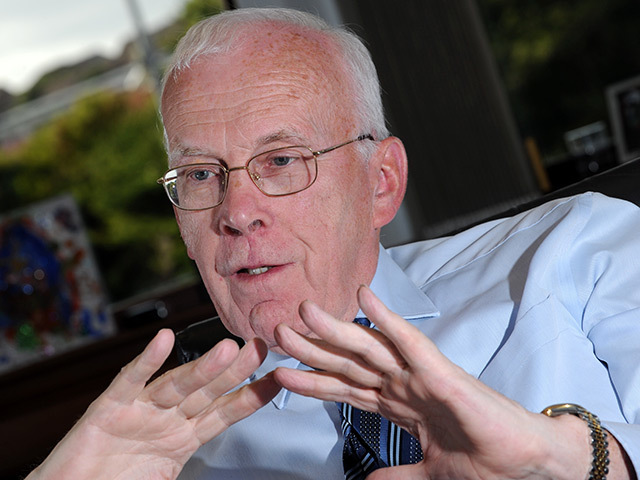 Sir Ian Wood calls for 'meaningful' economic development