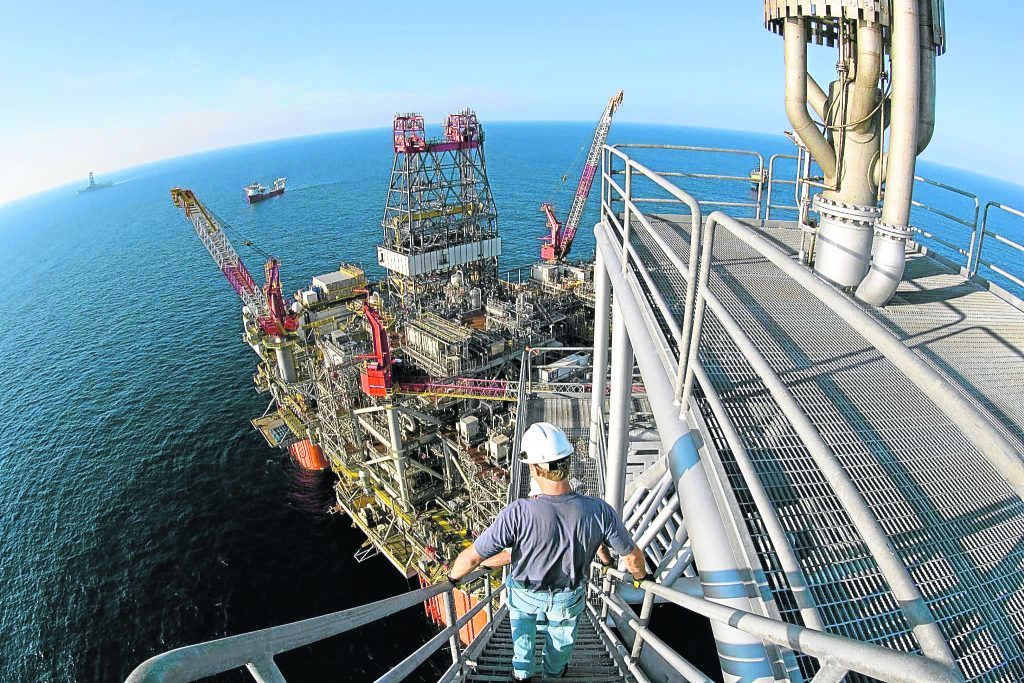 Energy Voice broke the news that WorleyParsons of Australia is acquiring the UK business of Amec Foster Wheeler in a deal worth £182million.
AFW UK Oil & Gas had been put on the market under the instruction of the UK's Competition & Markets Authority (CMA) following acquisition of the wider Amec Foster Wheeler by Aberdeen's Wood Group.
The deal also put an end to a long period of uncertainty for the 3,000-plus employees at the Aberdeen-headquartered entity whose core business is long-term maintenance and modifications contracts with a large cadre of UK North Sea operators.
WorleyParsons' CEO, Andrew Wood, wasted no time in making tracks for Aberdeen to spend time with its people and kick-start the bonding process that is so essential to any successful merger or takeover.
He also spent time with Energy Voice to explain the logic of the deal and why AFW UK Oil & Gas is so important to the future of the Australian group that has been his home for nearly 30 years.
"It's been a tough period lately in the industry and we're no exception," said Wood.
"We've worked very hard on getting our business resized and reshaped and we've taken a lot of costs out of the business.
"However, at the back end of last year we started to think about growth again. But how? What was it we needed to do? How should we position the business strategically? So we did a big refresh of our strategy, culminating in an investor presentation in April last year. The conclusion of it really was that we're in the energy and resource business. We think it's a really exciting place to be.
"It might not have felt that way for the last few years, but it's looking that way now. This whole issue of diversification away from that core, something that a lot of our competitors did, was not where we wanted to play.
"We wanted to be absolutely solid at our core, while also being a key player in the energy transition that the world is now going through."
Meanwhile, in Mr Wood's view, upstream oil & gas is going to provide major opportunities for the group over the next 10 to 15 years at least.
As for the transition and the need for decarbonising the energy chain, he is clear that this will require massive investment, a new way of thinking and a fresh way of delivering.
Mr Wood said: "We see our skillsets as being particularly important and we have an incredible track record in energy. Through the various businesses that we've brought together, we've been in power generation for over 100 years, we are a leader in oil & gas and so forth."
He talked of the incredible strategic value of the North Sea to the global oil & gas industry, likewise the US Gulf of Mexico.
"However, in Australia, we've done some pretty amazing things too," said Mr Wood, referring to the huge LNG projects of the North West Shelf.
"Prior to this deal, as a global player, we were in pretty much every precinct that's producing oil & gas. The one we weren't in was the UK North Sea.
"It was already extremely well serviced by a couple of very strong players and so the opportunity for someone like WorleyParsons to come in really wasn't there. Anyway, quite frankly, there were better things for us to do than go butt heads with Wood and Amec in this region.
"But, when the opportunity to buy the North Sea business of Amec Foster Wheeler came up, our assessment of where the North Sea stood was, yes it has gone through a really tough period, but with new players coming in, with government getting serious about the need for an indigenous oil & gas industry, and with a favourable shift in the cost base, it was attractive."
Mr Wood agreed that, though mature, a further 50-year horizon of activity has already been defined in the North Sea by projects such as Mariner, the Clair developments, the potential of Hurricane's discovery West of Shetland and so forth.
"For us it was a bit of a no-brainer in terms of the value that acquisition could bring to WorleyParsons," he said.
"We already do a fair amount of integrated solutions work on full delivery MMO and construction type work around the world but we weren't recognised for that capability. There's no question, the Amec FW team here in Aberdeen has that recognition and bringing that into WorleyParsons was a very attractive proposition.
"As for the deal itself, it all came down to whether or not we could make it happen.
"Quite frankly, when we first looked at the business we were very concerned as to whether it was just a hotchpotch of bits and pieces that had been put together to be sold off to satisfy the CMA.
"But, at the first meeting we had that got blown away. The calibre of the management team, the fact that it was a solid, fully operational business that was being offered was the thing that got us incredibly interested.
"We believed that, as far as the UK's competition authority was concerned, we were an ideal suitor. It added up to a great opportunity; we then had to work out what the price was."
Whilst Energy understands there was quite a lot of competition, including the possibility of a management buy-out backed by private equity player Blue Water Energy and, it was rumoured, an approach by SNC Lavalin of Canada whose group CEO is Neil Bruce, ex of Amec and Aberdeen-born, Mr Wood's response was: "We don't know who we were up against; though we knew there would be a great deal of interest in the business. We read about it in the press!"
OK, so what will the first WorleyParsons move be with regard to ensuring the stability of the Aberdeen acquisition with its huge people asset?
"We're here to be a very strong competitor in this market and we're here to make sure that we bring that broader range of skills to customers worldwide, and Jim Lenton will run the business," replied Mr Wood.
"Remember, this is the business that spearheaded Amec Foster Wheeler's international push; so the skillset is already here for us to be able to drive worldwide.
"WorleyParsons is in 42 countries around the world, with local, indigenous operations in those countries. As a result of this acquisition, we're probably in a better position to support this group and its penetration into other basins than anyone else in the world."
But can Mr Wood seriously internationalise and diversify the business that it has just taken over without damaging its core North Sea contracts?
The answer was swift: "Absolutely! There's no way that we'll do anything to compromise here. Safe delivery; meeting of promises; absolutely fundamental."
In the run up to the deal, Andrew Wood had met Robin Watson of Wood Group, which has acquired the wider Amec Foster Wheeler. He is viewed as a very strong competitor.
"But that's OK; it's healthy," said Wood. "We're not that different in size in this sector.
"In upstream oil & gas, before the Amec Foster Wheeler merger, we were the largest. We're in resources and energy and 70% of our business is hydrocarbons. We're also bigger in hydrocarbons than many of our larger more diversified competitors. Certainly in terms of engineering capability, we are far and away the strongest.
"With Wood Group and the Amec Foster Wheeler combination and with a piece of AFW coming to us, we're almost exactly the same size in upstream oil & gas.
"We're seen as a major player by oil companies across the world and have strategic relationships with pretty much all of the major players including Exxon, Shell, Saudi Aramco and Petronas."
As for the energy transition now underway worldwide and given what is already happening in the UK, especially with offshore wind, this potentially represents a huge long-term MMO opportunity for the former AFW business unit.
It certainly is as far as Mr Wood is concerned. Moreover, a few weeks ago, WorleyParsons appointed a head of new energy. His name is Tony Frencham.
Driving home the point about WP's position in low carbon, Mr Wood said the group had been involved in solar and wind for years.
"We've just completed the largest windfarm in Africa by a long way – 365 turbines put in place in 362 days on the Lake Turkana project, Kenya. That's been an incredibly successful venture for us," said Mr Wood.
"We have a leadership position in solar, particularly solar thermal; working on projects in a number of locations, particularly the Middle East. We've been in that business for quite some time, but I think there's lots still to be done on how that sector can get to the scale required.
"We also have a very strong capability in hydro, particularly our Brazilian operation; we have a very strong capability in nuclear, particularly in Europe and Middle East; also Canada into the US.
"Add to that abilities in power transmission and the question for us becomes, how do we shape that for what will be required by the energy transition. Plus there is the issue of energy storage, including hydrogen to address.
"Just the concept of doubling and tripling the electricity network of the globe that's needed in the future is mind boggling. And it won't be done by just the players around the world that we have today.
"There has to be a new way to deliver the scale of construction activity required.
"That's why we've set up our new energy team."
So what does all this mean for the Aberdeen capability?
"The obvious one is the O&M component. At the moment we handle the operations and maintenance for around 30% of Australia's power supply, a little known fact.
"The O&M skills that exist here are very important and highly transferrable to opportunities like that."
And that's just one of many examples that Mr Wood came up with, all detailing a broad and ambitious future for Aberdeen.