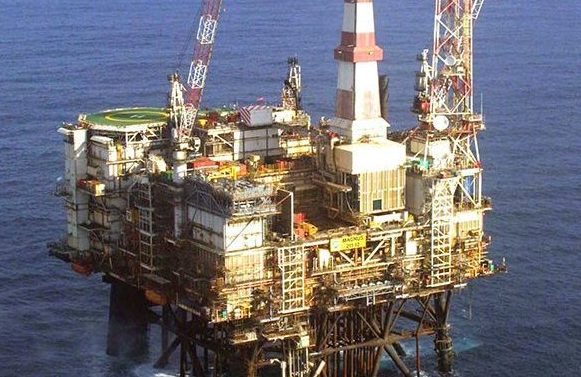 Investigations are ongoing on a BP operated North Sea platform to try and find out how diesel contaminated part of the installation's water supply.
The root cause of the incident on the Magnus platform still remains a mystery more than a week after it was first reported.
The problem was discovered when people complained about a strong smell when they were washing in the showers.
After carrying out tests, the firm issued a safety notice to all staff insisting the level of diesel in the water was much too low to pose a health risk.
The oil major issued bottled water for drinking, cooking and teeth cleaning.
One offshore worker, who asked not to be named, described the offshore facilities as "stinking".
A BP spokesman confirmed that inspections are continuing on the platform, which is around 100 miles north-east of the Shetland Islands.
He said: "We are continuing to work a detailed inspection programme in response to the potable water issue on Magnus to determine the root cause.
"Since isolating one of the storage tanks, the latest sampling produced one failed test by a very small margin and far below the level which could cause health issues.
"Testing of other samples is ongoing. The team offshore continue to have access to bottled water for drinking and food preparation and have been advised the water supply is safe for showering. Our priority remains to ensure the safety and wellbeing of the team on the platform and understand the source of contamination."
UK safety watchdog the Health and Safety Executive (HSE) is also aware of the situation.
A HSE spokeswoman said: "We are fully aware of the situation, and are in contact with the company about the remedial measures they are undertaking to flush the system and identify the source of the contamination.
"We understand that recent test results have shown reduction in levels of contamination, but also that the detailed investigation is still ongoing."
The original safety notice read: "Following reports of a smell of diesel when showering, laboratory testing of water has shown low level contamination with hydrocarbons, probably diesel.
"Will this affect your health? The short answer is no, as the level of diesel contamination of the potable water supply is far below the level at which health might be affected.
"Water testing has shown that there is more diesel in the water than is acceptable to the consumer on the grounds of taste and smell. The values observed are less than a thousandth of the levels at which health might be affected.
"Please continue to use bottled water for drinking and brushing teeth until advised by platform management that the potable water system has been flushed.
"The water is safe to use for showering – but you may notice a harmless odour of diesel during showering."
It said laundry and washing-up should also be unaffected "as the detergent will remove any hydrocarbons".
Recommended for you

Scottish company RemNOx launches ground-breaking decarbonising tech