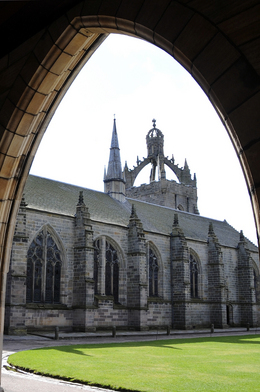 Plans for a new Aberdeen University campus in South Korea have been thrown into doubt after demand for oil engineering degrees plummeted.
The university had hoped to open its second overseas branch in the south-eastern town of Hadong, in South Gyeongsang Province, and had been in discussion with officials there since 2013.
This year the university opened a campus in Qatar. But the Korean project, due to open in March, is now on the rocks with government and university officials arguing over the future of the campus.
It is understood that the university and Korean council officials have spent around £6.8million (10billion Korean Won) on the project so far and included building student halls.
A university spokesman said: "The recent successful opening of our Qatar campus demonstrates that we have the expertise to open international campuses.
"However, the downturn in the oil and gas industry has led to reduced demand for the types of degrees in offshore engineering originally envisaged for Hadong, which has been clearly demonstrated by low application levels.
"Despite many efforts to adapt to the downturn and change the focus of the campus towards programmes which were more relevant to the new market conditions (such as degrees in decommissioning and renewable energy engineering), we have not yet received the necessary support in Korea to achieve this. We continue to seek a mutually agreeable way forward with our partners and we look forward to welcoming them to Aberdeen for further discussions later this month."
The spokesman declined to comment on what potential liability the university could face if the project doesn't proceed as negiotiations were still ongoing.
Recommended for you
X

Solar development gets the go-ahead