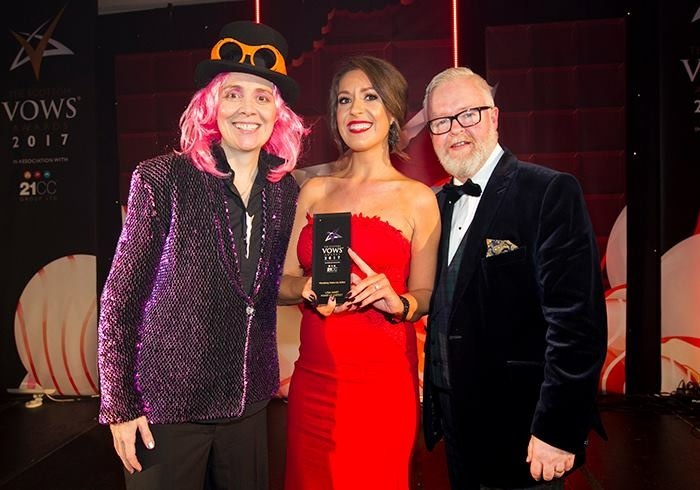 On the last working day before Christmas, around the time where excitement begins to build and people look forward with trepidation to greeting loved ones and sharing gifts, Lisa Hart was told that she had lost her job.
To make matters worse, she was five months pregnant and soon to be married.
A trained solicitor, Hart had been an industrious cog within the commercial and financial arm of a Highland oil and gas company which had finally succumbed to the exposure created by the downturn in oil price.
As they say in business: 'bad news is usually good news…for somebody else'.
"That's how I got into make-up, because I knew [in my situation] I would struggle to find another job, says Hart. "That's what made me realise I had to be my own boss, so that I could stop anything like that happening again."
"It was a complete career change. It made me realise that I wanted to do something I enjoyed and where I was in control."
Having always dabbled with make-up as a hobby, she'd taken a course in makeup artistry without any real ambition of turning it into a profession.
It was when she lost her job, and at her lowest ebb, that her soon-to-be husband suggested that she use make-up artistry to paint her way out of the situation she found herself in.
"That's what I did. I practiced on myself and my friends. I thought: I'll set up my business before I have the baby – but by the time my wee boy was born the business was well and truly established. It took off really quickly."
Hart started working from home and quickly got more and more work doing wedding parties as word spread of her unique talent. Attending a slew of further courses, she got more proficient and professional as she tirelessly worked at her craft.
"I eventually did a course on Indian bridal make-up and to my knowledge I'm the only one in the Highland's who's trained in that. I also started teaching masterclasses, groups of eight people while I worked."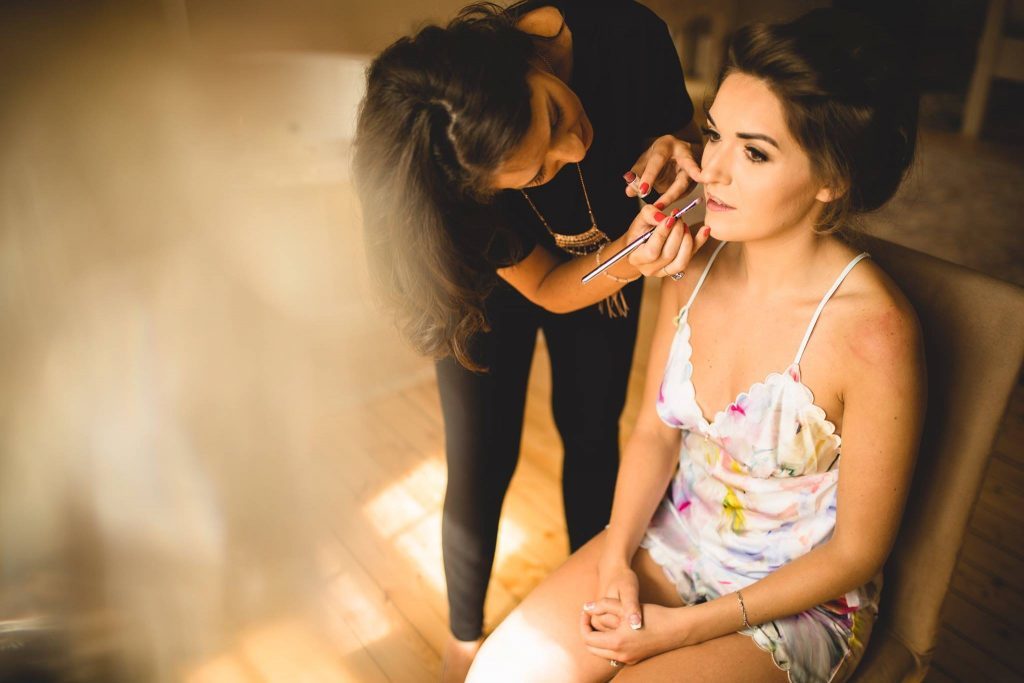 Hart then received an email out of the blue from the Scottish VOWS Awards; the prestigious wedding industry judging panel. It transpired that she'd been nominated in the wedding make-up category by a number of the brides she's worked on before their special day.
"In my first year I'd done over 60 weddings. The nicest thing was that your nomination is based on what the brides actually say about you. I'd made it into the top five in Scotland on that basis."
On Monday the 20 November at the Glasgow Doubletree Hilton Hotel Lisa Hart won in her category to become the Scottish VOWS Awards wedding make-up artist of the year 2017.
As someone who's known what it's like to be knocked down and get back up again, not to just to survive, but to climb her way to the top of a completely distinct industry, Hart is noticeably humble about her position as Scotland's most talented wedding makeup artist.
She said: "It was amazing. It was nice to see that the career move I made after oil, because it was such a great change and such a risk starting from scratch again from a job that you knew inside and out to being self employed, was worth it.
"It was great to see that it was a worthwhile career move and to be recognised for it. Y'know it's long days, it's early starts and being self-employed within any industry is really difficult what with being your own boss and managing everything. So it was so nice to see hard work being recognised."

Grey Matters is a Programme from Elevator, in collaboration with Scottish Enterprise, geared to drive the future of Energy in Scotland by utilising the experience, knowledge and innovation of Oil and Gas professionals who are facing redundancy, or have been made redundant, but have the ambition to collaborate and create a high growth scalable business.
Participants will undergo idea generation and innovation workshops as part of this Programme, therefore a business idea is not essential to apply for the Programme.
It is currently recruiting for the next Grey Matters programme to commence 25th of January 2018. Apply here.
Recommended for you

Sturgeon backs oil and gas summit to help workers into renewable energy