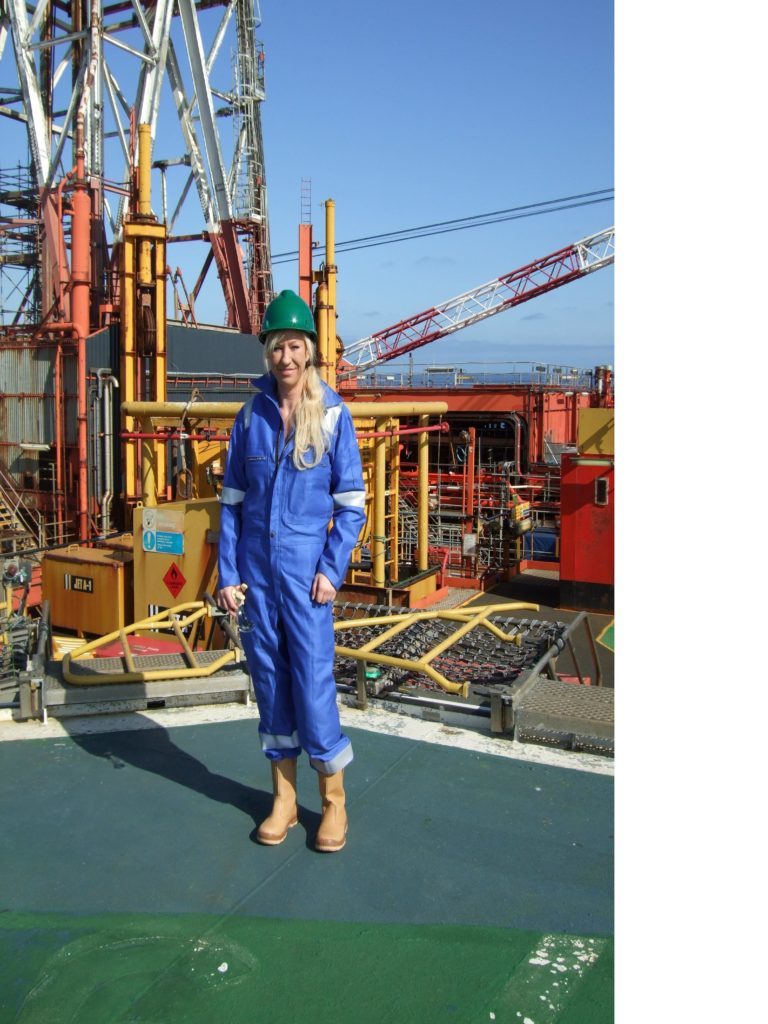 Some of the biggest sector names are coming together for EnergyVoice's latest event.
Greta Lydecker, managing director, Chevron Upstream Europe; Deirdre Michie, chief executive, Oil and Gas UK; Brenda Wyllie, Northern North Sea and West of Shetland area manager, Oil and Gas Authority, and Dr Louise Slaney, medical director, Iqarus, will address the audience on their careers before participating in a question and answer session.
Lisa Riedel, of St Margaret's School for Girls, will also address the audience on her thoughts about the industry's future.
The event will be held on Monday, March 19 from noon until 2pm at Robert Gordon University.
Women make up roughly one-fifth of the oil and gas workforce, according to a World Petroleum Council report.
The event will help fuel the discussion around workplace diversity and the role women have to play in securing the sector's future. The event follows the launch of Energy Voice's Women in Energy series.
This month Energy Voice sat down with Dr Slaney to discuss her introduction to the industry.
Dr Slaney was in primary school when she decided medicine was for her.
"When I was seven years old, my cousin was in a motorbike accident and lost his leg," she said.
"He was in hospital for quite a while and we would go and visit him and that's when I decided I wanted to be an orthopaedic surgeon."
She spent five years working for the NHS, when a chance encounter led to a job in the oil and gas industry.
She said: "I was working as a surgeon in trauma orthopaedics at Aberdeen Royal Infirmary. The medical director at Abermed, which is what the company was called at the time, was a patient and I operated on her hand.
"She kept saying every time she came to the clinic, 'why don't you come and work for me for a while?'
"I had a three-month secondment that I was going to do in neurosurgery and I just decided I would go in and have what I thought was an easy nine-to-five life instead of working 24-hour shifts, and I'm still here nine years later."
The transition took some initial adjustment, according to the medical director.
"I suppose at first it seemed a little bit tame," she said.
"The job was just across the road from the hospital so I would look at it as I was leaving for the day and think I'm not sure this is for me. I don't feel like a proper doctor. And then the next day I was flying offshore in a helicopter to escort a sick patient back home. I started to think this is quite interesting. Then there's the whole occupational medicine side to it, which at first glance can seem quite dull, until you do the training in that and they all come together."
Dr Slaney was promoted to medical director at the firm in November last year.
For Dr Slaney, becoming immersed with the rapid response as well as tackling the prevention side of offshore hazards was when she realised she found a niche in medicine unlike any other.
But it hasn't been without its challenges. The medical veteran was one of the first on the scene after a helicopter carrying 14 people was forced to make an emergency ditch in the North Sea.
The EC225 helicopter, operated by Bond Offshore, had been on its way from Aberdeen to the offshore Maersk Resilient rig and the Ensco 102 rig in May 2012. It ditched 25 miles (40km) off the coast of Aberdeen. All 14 people survived.
She said: "It started when their HR manager phoned and said a Conoco flight had gone down. My husband worked offshore with Conoco, so I had that split second of, 'where is Tim?' Then I remembered he was onshore and safe. It was quite emotional and I really had to pull myself together, because it was my first helicopter incident.
"I went down to the harbour and saw the survivors. At first it was about
making sure there wasn't anybody unwell, because of the shock and age groups."
She then helped co-ordinate subscriptions that would have been lost and helped liaise with the authorities.
Today, Dr Slaney and the Iqarus team are examining how to "revolutionise" every aspect of health offshore. From exposure to asbestos and mercury to ionising radiation to noise and vibration, the medical team is working to minimise the health impact of life offshore.
"It would be great to look back in 20 years and see that we made a difference in improving health offshore," she added.
Tickets include lunch. A portion of all ticket sales will be donated to the redevelopment of the Aberdeen Science Centre. The centre will engage young people with science and technology, inspiring them to develop STEM skills and careers.