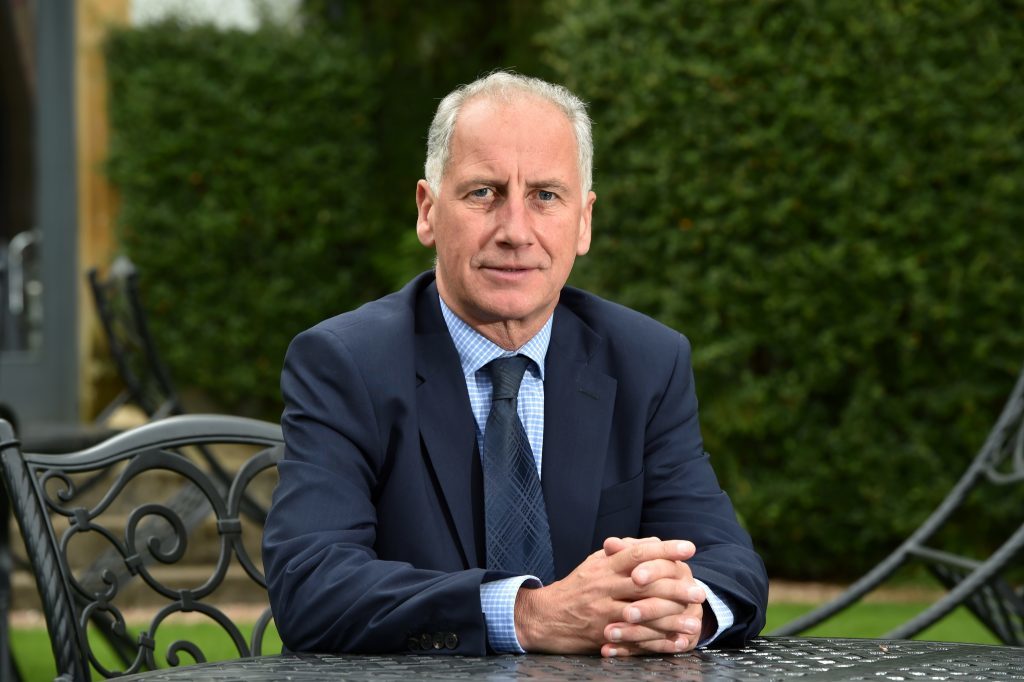 Former North Sea oil and gas boss Trevor Garlick has joined the board of an extreme sports venue in Aberdeen.
Mr Garlick was BP's regional president for the North Sea from 2010 to 2015, responsible for the oil major's assets in the UK and Norway. He is also a past co-chairman of industry body Oil and Gas UK.
Transition Extreme, the Aberdeen-based youth charity and extreme sports centre, hopes to benefit from his skills and experience as it gears up for the launch of a 10-year "vision".
The organisation is also seeking three more new directors to diversify the board.
It aims to attract new investment for its main complex at the Granite City beachfront, while also delivering more outreach activities and continuing to develop its youth work in sport programmes.
Development proposals which will be shared publically in the coming months are based on making the centre as inclusive as possible for all ages and abilities, and on building an adventure tourism destination.
Plans include fun climbing for young children, upgraded climbing walls, an enhanced bouldering area, refurbished cafe and an integrated youth hub to support the charity's social programmes.
Mr Garlick, who is also chairman of the north-east committee of the  Scottish Council for Development and Industry, said: "I'm delighted to be joining Transition Extreme at such a crucial time in the social enterprise's history.
"2017 marked 10 years since its inception and in that time the unique youth programmes have positively impacted thousands of young people in the north-east.
"With the right leadership mix and the right level of investment, the next decade will see the centre become a world-class adventure destination that will support even more youth development work.
"I'm a huge believer in social enterprise, and the power that socially driven businesses have when it comes to delivering benefits to society."
Transition Extreme chief executive Grahame Paterson said: "We are pleased to welcome Trevor Garlick to our board at such an important time for the organisation.
"The growth in demand for adventure activities, including adventure tourism to the region, means the opportunities for growth are significant.
"Trevor's industrial and regional experience will be very helpful as we navigate this next chapter."
The hunt for more new directors is targeting qualities including a "strong sense of connection with the organisation's purpose and an ability to act as ambassadors for the charity".
Sports offered at the venue include rock climbing, skateboarding, BMX and in-line skating.
Recommended for you

SEE MONSTER: Decommissioned North Sea platform to become art exhibition