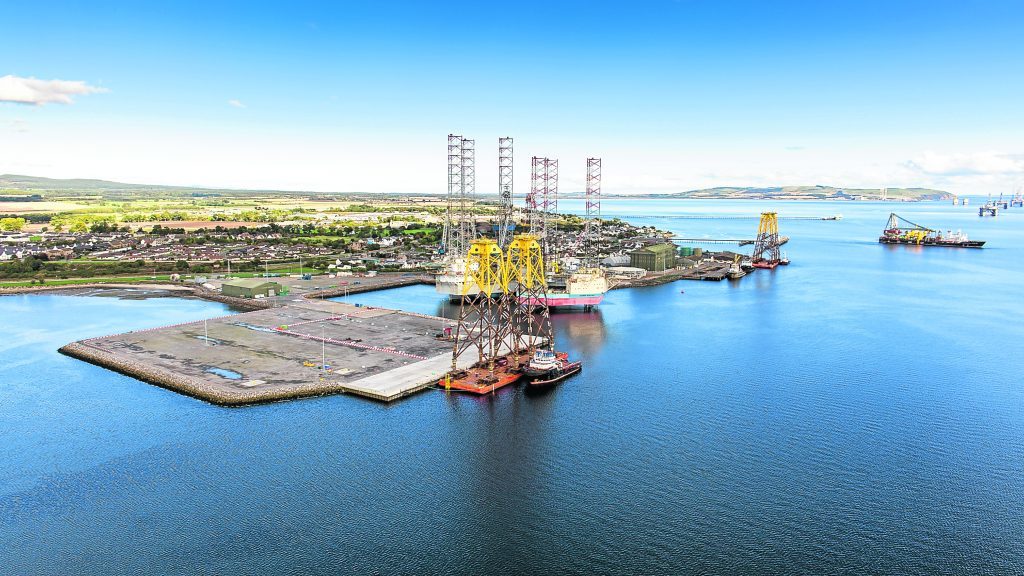 The first North Sea decommissioning contract to be secured by the Port of Cromarty Firth (PCF) has been hailed as a "tremendous boost for local companies and workers" by the organisation's chief executive.
Subsea infrastructure from the Greater Dunlin Area, 310 miles north-east of Aberdeen, is expected to start arriving to be dismantled at Invergordon Service Base, in Easter Ross, from the late spring or early summer of this year.
PCF was named as part of a consortium of companies, led by Bibby Offshore, which has been awarded a multimillion-pound three-year contract by the asset's owner, Fairfield Energy.
The trust port declined to comment on the value of its share of the work or the number of jobs it expected to be created. But chief executive, Bob Buskie, said: "We have been preparing and investing to attract such opportunities over a number of years and today's news is a tremendous boost for local companies and workers.
"We have worked for many months alongside our alliance partners who are leading the onshore decommissioning to successfully secure this project and we are grateful for their efforts. We also thank Fairfield Energy and Bibby
Offshore for recognising our alliance capabilities and the world-class supply chain and skilled workforce based in Invergordon."
Engineering work on the project is due to start immediately, with offshore mobilisation expected to get under way in April.
Yesterday's announcement came less than a month after PCF confirmed it had received its second and final environment permit allowing it to start decommissioning work.
Recommended for you

AF Gruppen secures decom contract for North Sea platform