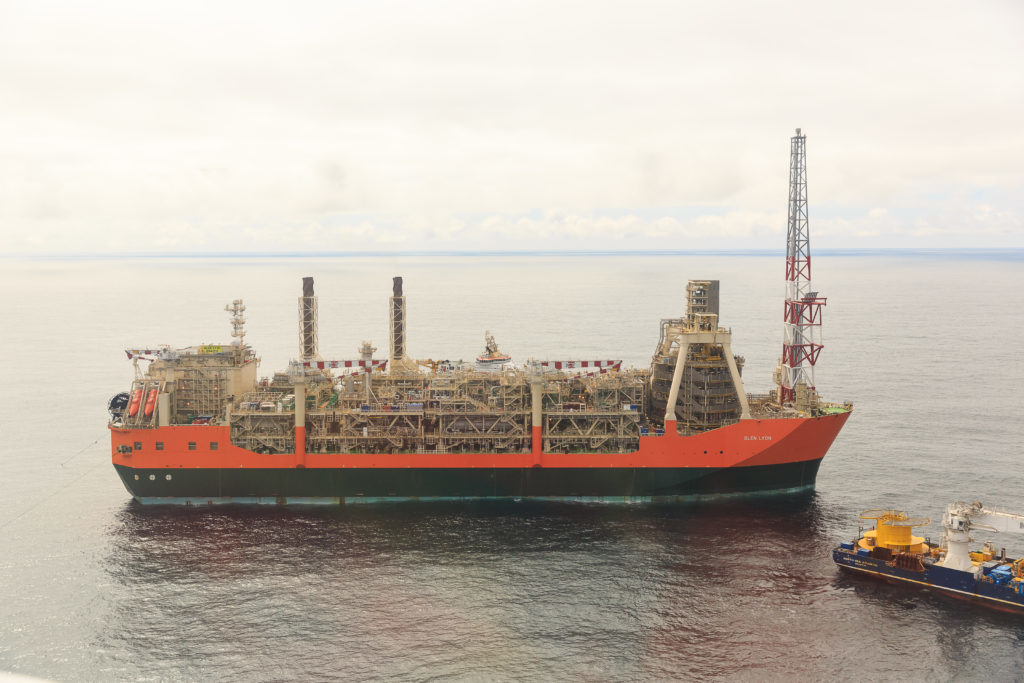 US-headquartered engineering firm Emerson has completed a £64million automation project for BP's Glen Lyon floating production, storage and offloading vessel (FPSO).
The Glen Lyon, west of Shetland, is expected to produce 130,000 barrels of oil per day at its peak.
Emerson was the main automation contractor for the vessel, which serves as the hub for the Quad 204 project and its reserve of 450million barrels.
The firm has now been given an additional five-year contract for remote operational services to the Glen Lyon and also the Clair Ridge project – due to come on stream this year.
Emerson says this will help BP reach its goal of producing 200,000 barrels from the North Sea by 2020. BP has also selected the company to carry out fiscal metering services – essential for accounting, custody transfer and taxation purposes – for all of its North Sea assets.
In addition, the oil and gas company uses Emerson's high-fidelity dynamic simulator to train its operators and engineers in real-world scenarios before system changes go live.
Mike Train, automation solutions executive president, Emerson, said: "By leveraging our project certainty model through expert partnering, we collaborated to achieve a truly world-class mega project that will help BP remain a North Sea energy leader.
"With first oil from the Glen Lyon accomplished, our focus now turns to helping BP achieve operational certainty, with maximum asset reliability and uptime, reduced risk of safety incidents and optimised production."
Emerson, which has its headquarters in Ferguson, Missouri, employs in excess of 10,000 people across more than 200 manufacturing locations around the world.
The company was founded in 1890 in St Louis, Missouri, as a manufacturer of electric motors and fans.
Over the past 100-plus years, the business has grown from a regional manufacturer into a global technology solutions powerhouse.
The group celebrated the official opening of its £20million solutions centre in the D2 business park in Dyce, Aberdeen, in 2016.
It was one of a string of such centres group subsidiary EPM was opening around the world to provide local support, training, and services for customers.
The new Granite City facility allowed Emerson to consolidate operations across four Aberdeen locations serving the North Sea oil and gas industry into one site.
Offices and a service centre, together covering more than 62,000 square feet, became the operational base for about 150 people working both onshore and offshore.
Emerson's automation solutions arm helps manufacturers to maximise their production, while also protecting workers and the environment and optimising energy and operating costs.
Recommended for you

'Perennial issue' as North Sea explorers over-hype their prospects