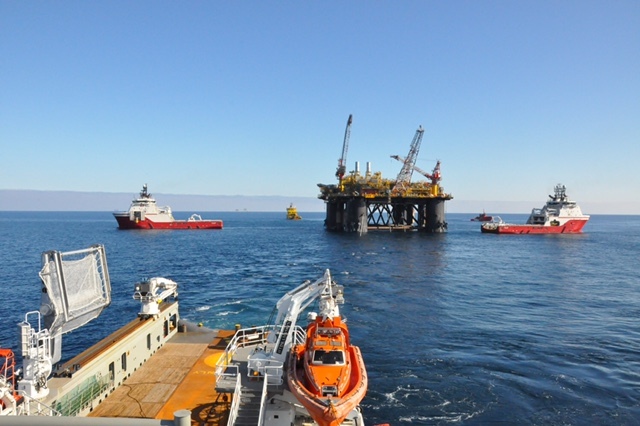 Ithaca Energy said today that the start up of the North Sea Stella field boosted production by 49% last year.
The company, which was taken over by Israel's Delek Group last year, pumped out 13,909 barrels of oil per day in 2017.
Operating costs were reduced by 17% to $19 per barrel, while cashflow from operations hit $146million, or $29 per barrel.
Average production of 15,000 barrels per day is expected this year, reflecting the divestment of the Wytch Farm field, the anticipated start-up of the Harrier field in mid-2018 and planned maintenance shutdowns being undertaken during the year.
The Vorlich development has been sanctioned for start-up in 2020
Ithaca also said it planned to restructure its debt facilities this year.
The firm had net debts of $605million at the end of 2017.
Chief executive Les Thomas said: "2017 has been a significant year for Ithaca. With the company now fully established within the Delek Group, we have an enhanced platform from which to deliver upon our objectives for growing the business in the North Sea.
"Additionally, start-up of the Greater Stella Area production hub during the year enables us to continue progressing our "hub and spoke" strategy for the area, with the Harrier field scheduled to start-up in the coming months and the Vorlich development programme now underway."
Recommended for you

'Buyer beware': Greenpeace vows Cambo legal action despite Shell exit