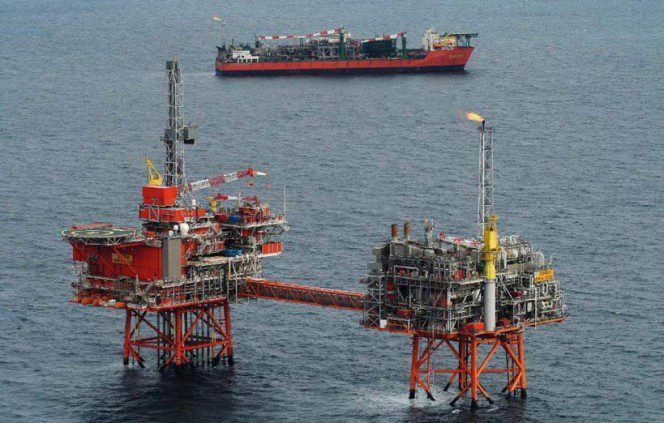 Kevin Ricketts believes he landed on his feet when he got his new posting at Chevron, not least because he gets to work on a ground-breaking project.
The US oil major's new general manager for projects and future growth in Aberdeen looked at the Captain enhanced oil recovery (EOR) scheme from afar with great interest.
And he's not the only one.
"Years ago I sat through a Captain EOR presentation at a meeting in Houston. I thought it was the most interesting project and now I get to work on it every day," Mr Ricketts said.
"People from around the world are looking at how we're doing on the Captain EOR project and how that might apply to their assets in other parts of the world."
Mr Ricketts took up his new post about three months ago when he replaced Richard Hinkley, having previously worked for Chevron in the San Joaquin Valley, California.
Mr Ricketts also worked on Chevron's deepwater Tahiti field in the Gulf of Mexico.
Tahiti produced first oil in 2009.
A few months earlier, in October, Chevron made a final investment decision (FID) on Captain EOR.
The technology will boost recovery from the field by 5-7% using "polymer technology".
At the time Greta Lydecker, managing director of Chevron Upstream Europe, said Captain was the "first polymer EOR project in the North Sea".
Phase one of the project involves drilling six new polymer injection wells and upgrading the platform, 90 miles north-east of Aberdeen.
The polymers will make the heavy oil in Captain less viscous, allowing it to flow more easily.
Mr Ricketts, who has worked for Chevron since 1982, said: "Captain EOR has a lot of opportunity to grow production. Injecting the polymer in that asset is going to improve the ultimate recovery, and we are still working to optimise that.
"We did several pilots to prove the technology. Right now we are injecting into two wells and monitoring production. We are trying to be very disciplined with our approach so that we don't get too far ahead of the technology.
"We are assessing how well they're producing. Right now most of our injection is coming from the platform area. The second stage of development will move into the subsea."
Mr Ricketts said Chevron's Captain EOR team was learning a lot as the project goes on.
Other parts of Chevron's business, and other operators, are keen to learn.
Mr Ricketts said: "Within Chevron we have talked to people from the Gulf of Mexico who are looking at polymer injection. We've also talked to other North Sea companies about how they might optimise their assets.
"EOR polymer injection is a fairly new process. It's not widely used so people are very interested in it."
He added: "A lot of North Sea projects have an impact on other basins. It has an incredible history.
"It's a relatively mature basin and a lot of technology here gets moved around."
Chevron's use of technology extends beyond Captain.
Mr Ricketts said "ocean bottom nodes" – nodes placed on the seabed – were being deployed on the Rosebank development to provide better, higher resolution seismic data.
Tablet computers are being modified and taken offshore for better record keeping and to facilitate data analytics – an area "which holds a lot of promise".
Mr Ricketts, a trained chemical and petroleum engineer, said data analytics and machine learning had been deployed in California to help Chevron decide where to drill, allowing new prospects to be developed much more quickly and efficiently.
Chevron has also spent time making sure it can operate safely and efficiently in the rough weather for which the west of Shetland basin is known.
The basin contains Rosebank, which, as Mr Ricketts acknowledges, is a project that has "been around for a long time".
Rosebank was discovered 80 miles north-west of Shetland in 2004 and is thought to contain more than 300million barrels of potentially recoverable oil equivalent.
Chevron initially placed a £1.5billion order for an FPSO for Rosebank with Hyundai Heavy Industries (HHI) in South Korea in 2013.
Drilling was slated to start in 2015, with first production to follow three years later.
But the project was put on hold in the wake of the oil price collapse and fears were raised that the field would never be developed.
Chevron cancelled the FPSO contract with HHI in December 2016. In June 2017, Chevron said it was getting ready to launch a fresh tender for the FPSO.
Mr Ricketts said Chevron was "building momentum" towards FID.
The company is evaluating bids for the FPSO and is looking for "predictable and competitive" offers while it continues working on front end engineering and design for the project.
The multibillion-pound project generates a lot of interest due to the economics associated with it.
Aberdeen and Grampian Chamber of Commerce and the Fraser of Allander Institute expect Rosebank to create more than £6billion in gross value added for the UK economy.
The same organisations said Rosebank would support more than 1,100 highly skilled workers at its peak.
But is the Rosebank project definitely going to happen?
Considering the amount of activity going on at present and the amount of oil at stake, it would be a surprise if it didn't.
But FID has yet to be taken and Mr Ricketts would not be drawn on when that might change.
He said: "It would be outside my charge to say this project is or is not going forward, but we are working hard to make sure this project is as good and predictable as it can be. It's hard to predict exactly when we'll get to FID."
Mr Ricketts said Chevron has some of the world's best deepwater expertise and is making full use of that capability to inform the assurance phase – ensuring Rosebank can be delivered.
"We bring those people in to look at our project and they help us make it better," he said, adding: "Where we can, we simplify and cut costs to make this project more competitive on a global portfolio basis.
"It's fun to bring in these people. They're experts – they're really good at what they do. We have some of the best people in the world working on this project.
"This project has been around for a long time. A lot of people have worked on it to get it where it is. A lot of great work has been done.
"We have 10 or 12 coming in in a couple of weeks to look at the subsurface. A lot of people are from Houston. Some are from other projects around the world."
Mr Ricketts also praised the contribution made by Chevron's project partners on Rosebank, including Suncor Energy, Siccar Point and Ineos.
It is clear that Mr Ricketts has taken to his new role – and Aberdeen – like a duck to water.
He said he was "very excited" to be involved in Chevron's efforts to grow its North Sea business by exploring in and around existing assets.
Mr Ricketts said: "Chevron has been here for 50 years. I've been here three months. It's an obvious commitment – a big economic impact to the UK and Aberdeen.
"When I first moved here I learned a lot from cab drivers. They all love Chevron, which makes you proud. They also want to see the oil industry bounce back.
"I've always been proud to work for Chevron.
"I have not met everybody yet, but everybody I've met I'm impressed with. We have really good people working here. They're very professional and competent."
Mr Ricketts said the downturn had clearly been hard on the North Sea, as was the case in San Joaquin Valley.
But he added: "As far as oil prices go, it's easy to make a lot of money when oil prices are high. It's harder when they're low, but that's when talented people rise to the top."
Recommended for you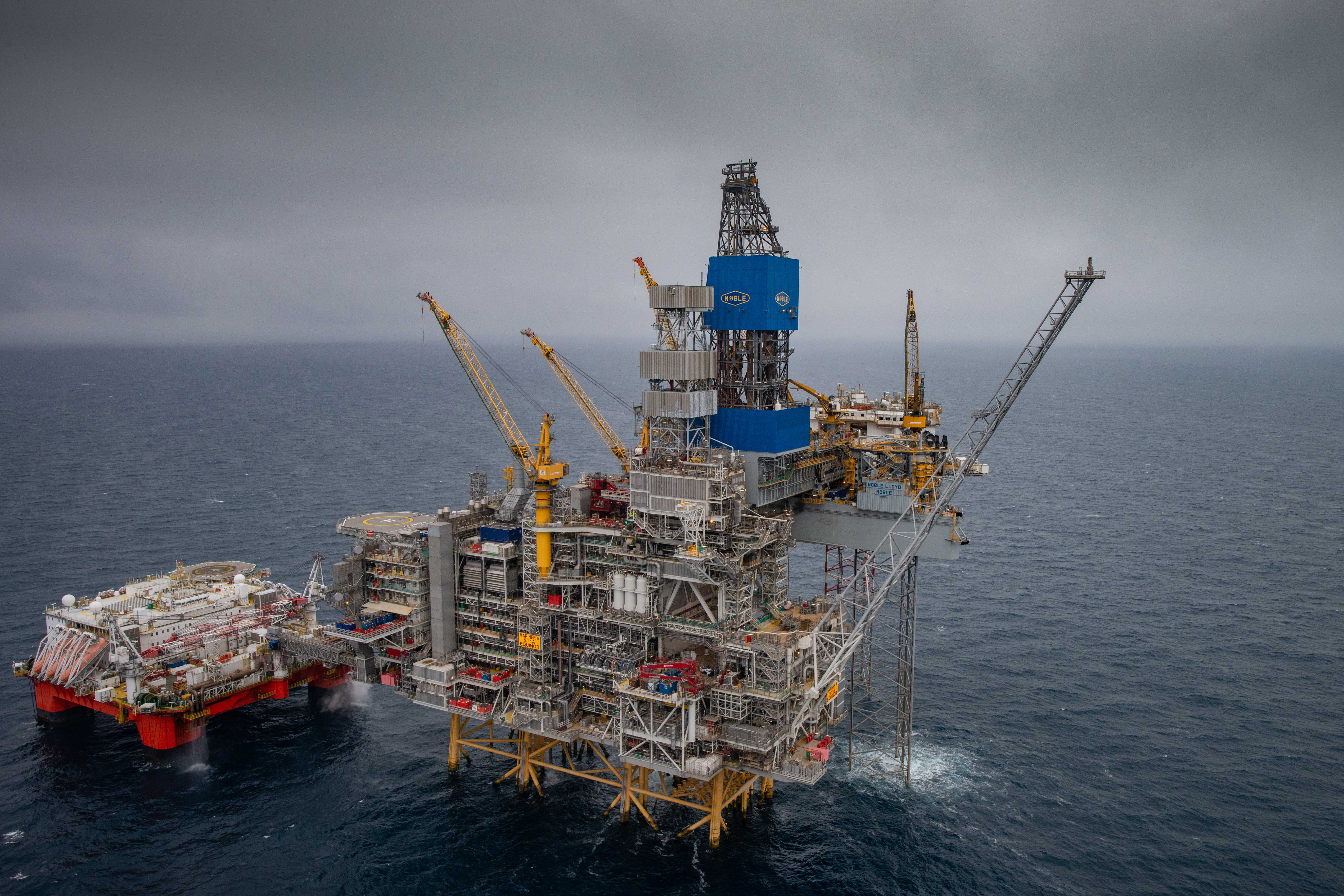 Only six big-spend projects for UK North Sea in coming years