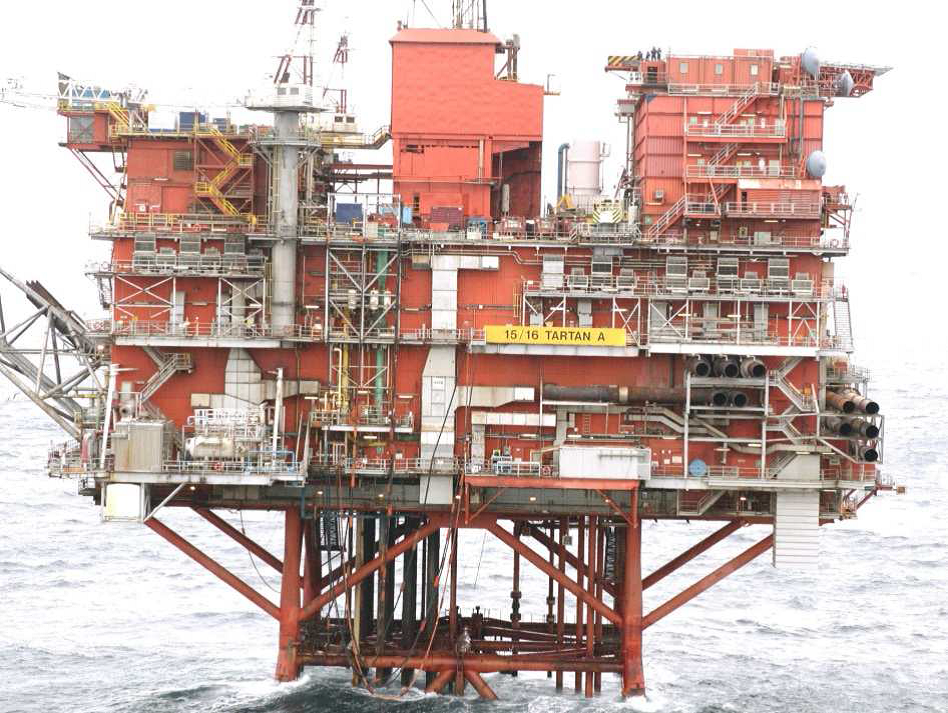 An oil worker has died on a platform in the North Sea.
The crew member is understood to have died of natural causes on Thursday on Repsol Sinopec Resources UK's Tartan Alpha rig.
The worker was employed by Archer.
Next of kin have been informed.
A spokeswoman for Repsol Sinopec said: "We can sadly confirm that a member of the team on our Tartan platform has died following what appears to be a medical incident.
"This incident occurred at approximately 14:30 on Thursday afternoon, 5th April.
"Next of kin have been informed and we are working with Police Scotland and the Health and Safety Executive."
A spokesman for Archer said: "At this time our thoughts and sympathies are with his family and colleagues."
The platform is located 115miles north-east of Aberdeen.