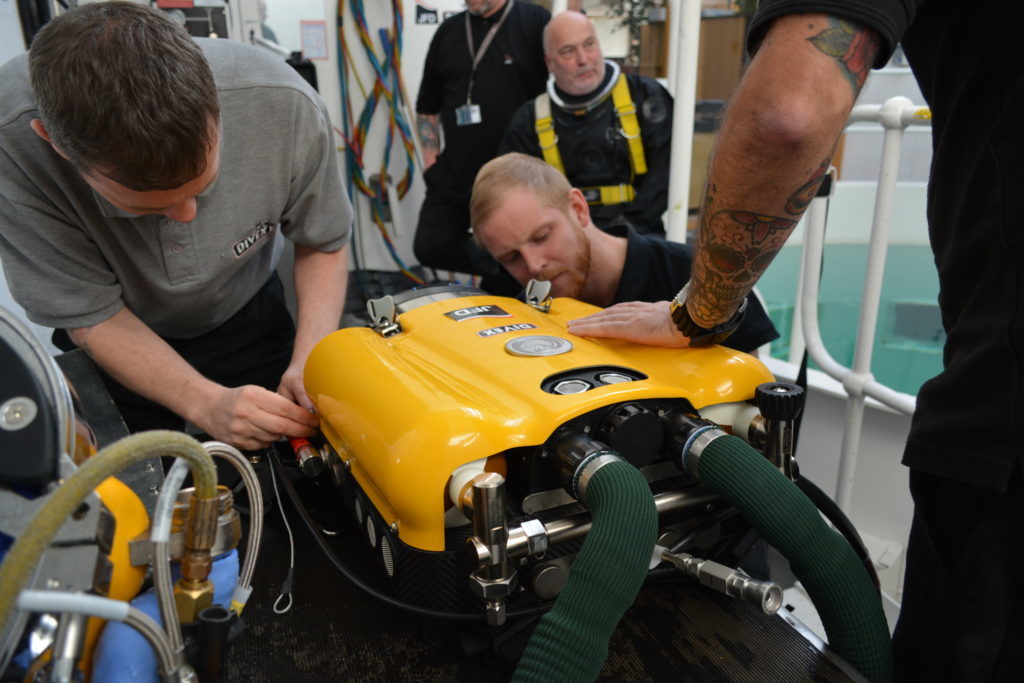 A Scottish subsea firm has announced a North Sea first which could help save lives offshore.
Bibby Offshore, based in Westhill, near Aberdeen, said yesterday its new Compact Bailout Rebreathing Apparatus (Cobra) was designed to provide divers with an additional tier of safety in emergencies.
It added the new diving safety system, developed by James Fisher and Sons subsidiary JFD, had already been put through its paces during a recent contract with BP.
In a life-threatening situation, Cobra gives divers a "re-breather" so the gas they breath out is not lost but circulated back through the system to give them more time to get to safety.
Working at depths of up to 360ft, Bibby divers will use Cobra to deliver electrical umbilical installation, subsea control module change-out, production and controls system integrity testing and commissioning services.
The system offers divers up to 45 minutes of independent breathing gas.
Bibby director Alan Nairn said: "It's a big step forward in diver safety. JFD have been working on the development of this for a number of years.
"In terms of our business, we're now able to show clients we are trying to lead the way. Being able to offer this to clients allows them to share in the development of it, and allows us to do our best for the safety of divers.
Chief executive Howard Woodcock added: "The safety of our personnel is paramount at all times.
"Cobra significantly enhances the time our saturation divers have to return to the diving bell in an emergency situation – a step change in improving subsea safety and one we will adopt in the future across our fleet.
"As leaders in diving safety, it is imperative that our divers are equipped with the best equipment."
BP's use of the pioneering technology comes just a few months after lenders came to Bibby's rescue by agreeing a refinancing, in return for full ownership plus a £50million cash injection.
Bibby's new owner – Jersey-registered Fara Holdco – also agreed to waive debt totalling £140million.
Recommended for you
X

Foresight acquires five UK solar parks in £40million deal