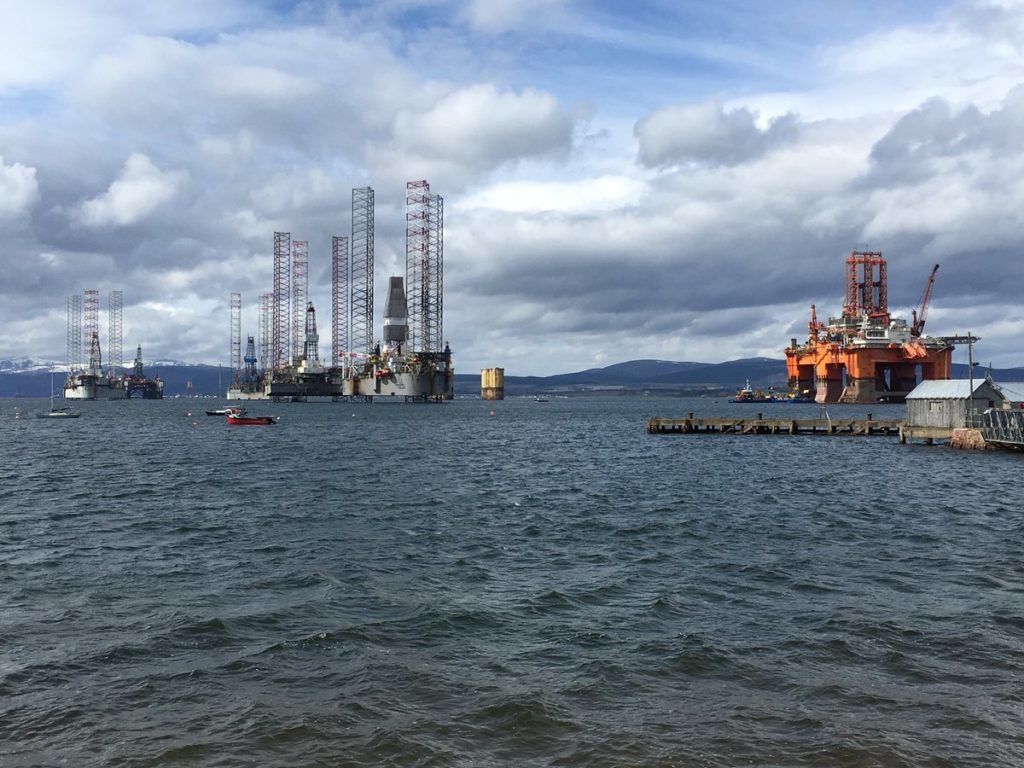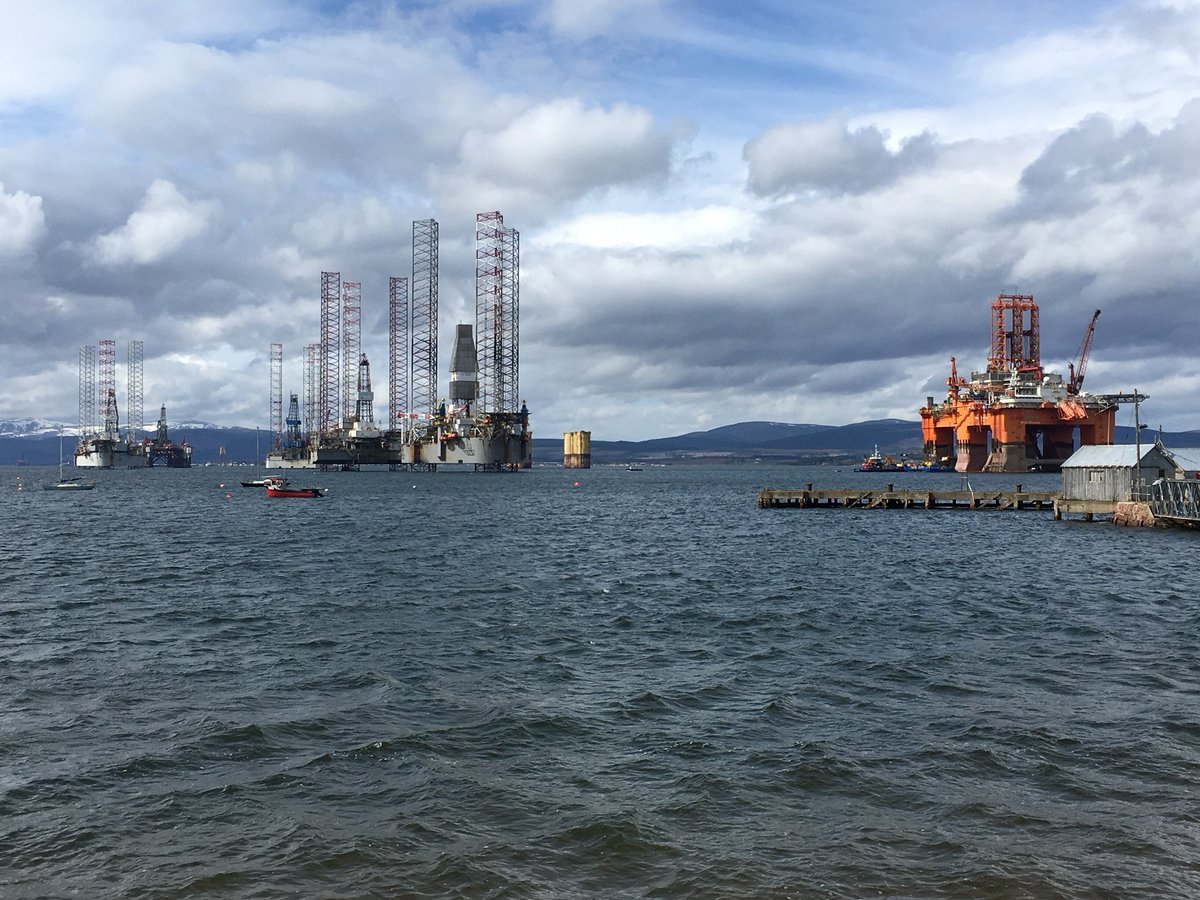 A hotel owner is concerned that an "industrial wasteland" of oil rigs stationed near Cromarty could be putting tourists off the area.
Jenny Henderson, owner of the Royal Cromarty Hotel which overlooks the Cromarty Firth, says the six platforms currently situated nearby may be affecting her business.
She says oil platforms are more typically spread out along the east Highland inlet towards Invergordon but the six are presently  in close proximity to Cromarty.
The Port of Cromarty Firth says rig locations are chosen by drilling contractors who own the rigs, their insurance companies and the port, with the decisions based on depth, work scope and where the anchors lines will be.
Four of the rigs have been in position for over 12 months, while two others have arrived in recent weeks.
One is due to depart on Monday, with the Port Authority saying their current positions are the only places in the Firth to accommodate them.
The West Phoenix semi-submersible is one of them, which earlier this week became the 700th rig to visit the Firth.
Ms Henderson, who was born and raised in the area, says she is used to seeing rigs stationed in the Firth, however the number currently in close proximity to Cromarty is "unfair".
She said: "They don't seem to be going further up the Firth. I really do have an issue with there being so many.
"If anybody looks out of the hotel, all they see are these oil rigs.  Three of them are really close by, I could throw my dog's ball and it would land near enough on the deck. They are seriously close.
"I am worried it will put tourists off from coming here.
"That's now six rigs that people are going to be looking at outside our hotel windows. I think the general feeling is that it's unfair that we have so many of them so close by.
"Some of our regular guests have said it won't stop them from coming and that's fine but people don't expect to see so many so close at hand.
"It feels like an industrial wasteland. It's like we are looking out at an oil rig graveyard."
Ms Henderson added that customers have left the hotel in the past due to the proximity of the rigs.
She said: "It's not that I'm against oil rigs, I'm not against the Port Authority, I have no issue with any of that. My frustration is that there are so many so close to Cromarty.
I had people coming in saying they don't want to stay here because they don't want to look at oil rigs. What do I say because I lose business. We're quite a wee community in Cromarty so if someone stays at the Royal they will likely have business elsewhere I Cromarty so it affects everybody."
A spokeswoman for Port of Cromarty Firth said:  "There are currently six vessels moored in the vicinity of Cromarty; four of which have been in position for over twelve months.
"The two most recent arrivals are anchored in the only locations in the Firth that could accommodate them.  Mooring them here has created work for companies based in the Firth and prevented the work being sent elsewhere; most likely abroad.
"The Cromarty Firth has a number of world-class companies operating here. Between them they employ hundreds of skilled workers. As a result, the Port has a reputation as one of the leading ports in Europe for oil rig inspection, repair and maintenance."