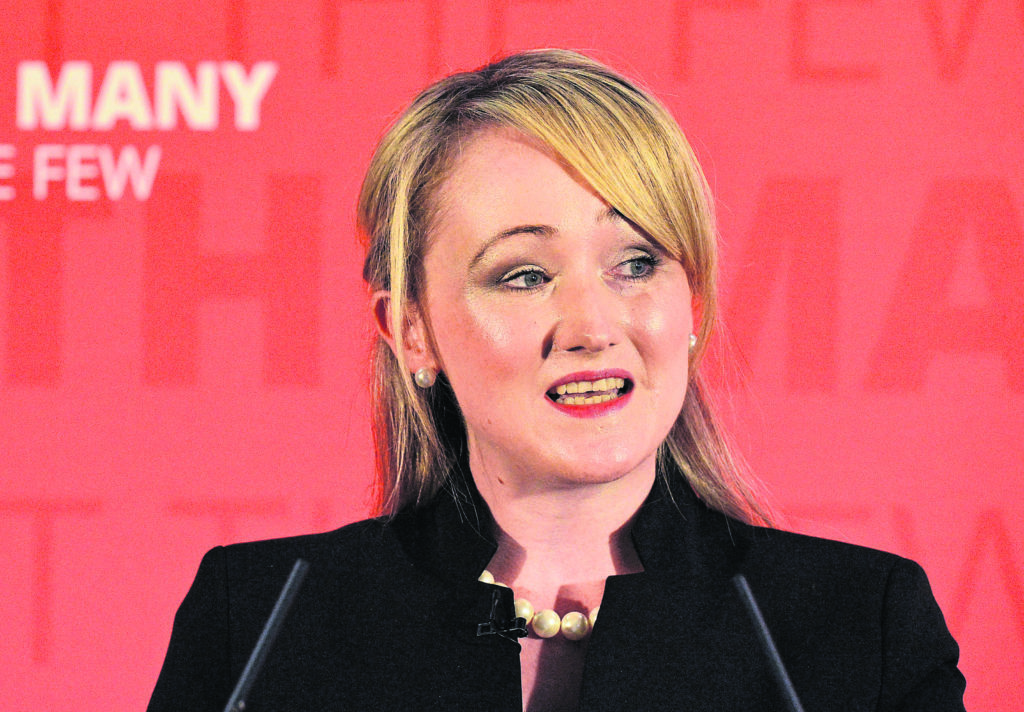 A Labour frontbencher has called for action on a multibillion pound oil and gas sector deal – and confirmed the party would order an "urgent review" of North Sea taxes if it takes power.
Shadow Energy Secretary Rebecca Long-Bailey suggested that the UK Government was failing in its "duty of care" to the offshore industry by delaying the publication of a proposed sector deal.
She claimed the initiative should have been progressed "months ago", as she urged the Westminster government to "get its skates".
And the Salford and Eccles MP confirmed recent comments made by party leader Jeremy Corbyn, who said he would "look very carefully at tax changes" for the North Sea if he becomes the next prime minister.
The UK Government confirmed it would press ahead with a series of sector deals in November when it launched its industrial strategy, with the first awards going to construction, artificial intelligence, automotive and life sciences.
Offshore industry representatives have since been drawing up proposals to try to secure their own agreement, potentially focussed on helping the supply chain boost its turnover.
Scottish Conservative leader Ruth Davidson has said she is lobbying "very, very hard" for such an agreement and she hoped to "bring that home" this year, and Scottish Secretary David Mundell said there was "every possibility" that it can be achieved.
But Ms Long-Bailey, who visited Aberdeen this week, told the Press and Journal: "We should have had it months ago, never mind this year.
"The government really needs to get its skates on because at the moment with all of the other economic considerations that the industry is facing, from Brexit all the way through to productivity problems and complete under investment in infrastructure across Scotland and across many of the regions and nations in Britain, it has got a lot of catching up to do.
"It's a duty of care really from the government to make sure that the industry has that support and direction going forward.
"We're at a critical point now where a sector deal would encourage private investment – it would provide certainty of direction for the sector."
Asked about Mr Corbyn's comments, the shadow energy secretary added: "It's certainly something that I think as soon as we were in power, we would carry out an urgent review into the tax landscape for the oil and gas industry and the energy sector overall.
"Because we really want to see that energy revolution, and we want to ensure that we are self-sufficient as an island, we've got to make sure that it's incentivised."
Recommended for you
X

Crude oil's surge putting the 'petro' back in petrocurrencies