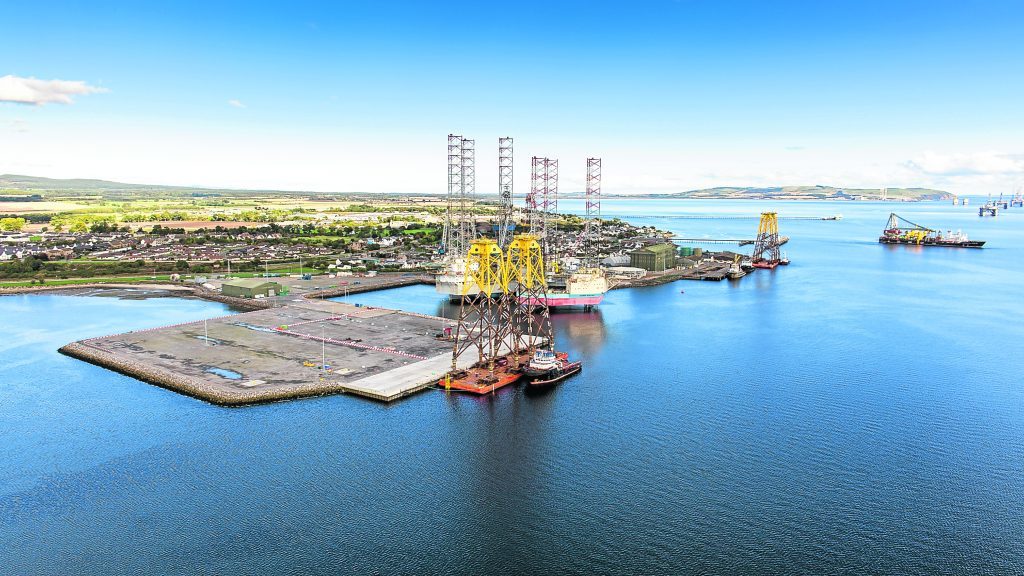 The Port of Cromarty Firth (PCF) is seeking contractors for a £25million development at its Invergordon facilities, which it says could create almost 200 local jobs.
The project will see a 700 foot "multi-user" quayside, capable of accommodating a new generation of huge cruise liners built and a 27 acre laydown area developed.
Following a pre-tender meeting last month, the trust port has opened a pre-qualification questionnaire to find companies interested in bidding for the construction work on what is the fourth phase of its recent expansion.
It is estimated the new berth could support up to 165 full time jobs from the growth in cruise visits, plus a further 180 across the Highlands, while the additional laydown area is expected to lead to around 27 posts supporting renewable energy projects. Construction work will create about 16 jobs.
The PCF's general manager, Calum Slater, said: "Phase four is a further major development. Our location, depth and sheltered waters are attracting an increasing number of vessels from a range of sectors, and we urgently need more space. The proposed 215metre quayside and 11 hectare laydown area will enable us to secure additional large energy projects that will generate economic growth.
"The development is a multimillion-pound project and the port is seeking to maximise benefits for local people and businesses. This includes a number of pre-application consultation events over the past three years, social clauses within the build contract, and promotion of the development across the offshore energy and cruise markets to attract additional projects."
Recommended for you

Royal opening for £420m Port of Aberdeen expansion