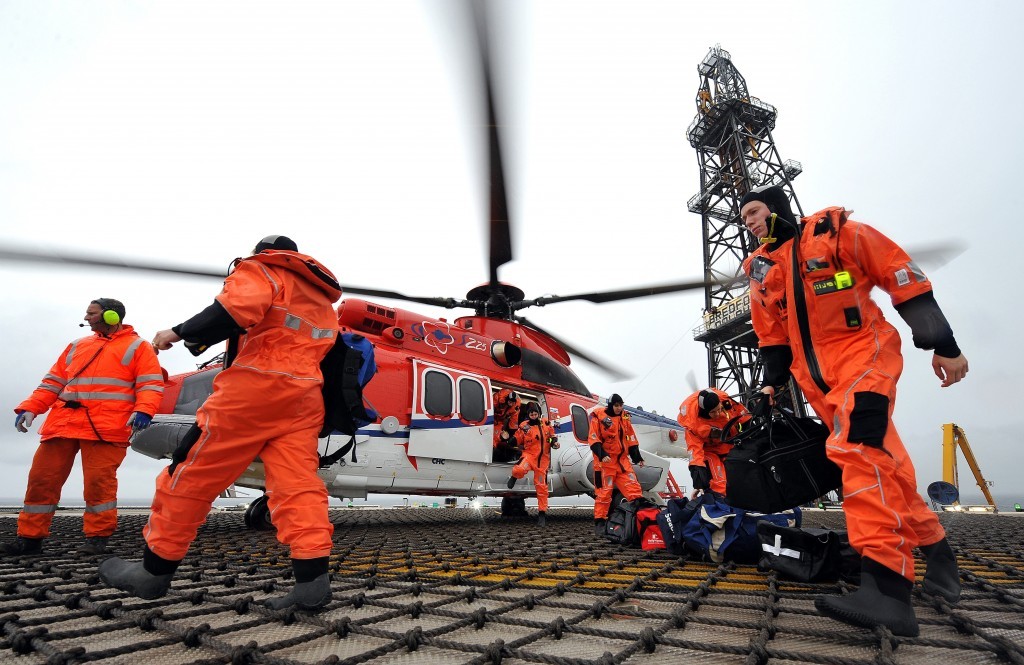 The oil and gas sector shouldn't be quick to draw a link between mental health issues and offshore rotas, an industry employment expert has said.
Alix Thom, skills and employment issues manager at industry body Oil and Gas UK (OGUK), said three-week, equal time rotas had been around for years – and that while many dislike the schedule, there are those who would keep it.
Ms Thom's comments come amid a renewed call for action on the rotas following a mental health pledge from North Sea operators.
Energy giants BP and Shell are among those to have signed up to the Time to Change campaign, aimed at ending mental health discrimination in the workplace.
The Unite trade union welcomed the initiative, but urged operators to go a step further and work with contractors to move away from three on, three off (3/3) shifts.
Changes to 3/3 rotas were widely reported during the oil sector downturn as operators tried to cut costs.
A report in April from Robert Gordon University said those on 3/3 shifts are twice as likely as those on a 2/2 to experience ill health.
BP, which runs a 3/4 and 3 /5 pattern, said the findings of the RGU report would be reviewed by BP, along with members of the Offshore Contractors Association (OCA).
The firm also runs an employee assistance programme, designed to help workers 24 hours a day with daily challenges, including personal health.
Operators cannot always determine which shifts are assigned to contractors on their rigs.
Energy Voice recently revealed Shell was considering changing its shift patterns as part of a wider review to make its operations "sustainable and competitive".
Contractors on Shearwater are understood to have a 3/3 schedule, though Shell employees work to a 3/4 rota.
A leaked report by a safety representative on Shell's Shearwater platform said new shift patterns had left workers' partners "struggling with home" life, with some being diagnosed with depression.
But Ms Thom said that while it can't be discounted as a contributing factor to mental health issues, 3/3 rotas are not the whole picture.
She said: "The drilling community has been operating on a three and three basis for years.
"A number of organisations changed their rota in response to very difficult business conditions as a result of the downturn which began in 2014. We can't shy away from the fact that a number of people are unhappy working it. We are, of course, aware of some people who do like it.
"I don't think I would draw a direct correlation between working a 3/3 rota and developing mental health issues. Shift patterns will be just one of a number of things affecting mental health.
"It is an issue growing in awareness. Our members are aware that mental health is an important aspect of their workforce so it's not a new consideration for our members.
"I think there are a number of companies that have signed up to the Time to Change campaign. The onshore workforce has also been through a very difficult time. It's a way more complex picture than something that was to do with 3/3 rotas.
"The industry takes this like all health issues − very seriously. It's something that we have discussed with trade unions in the past when the downturn first happened."
Ms Thom added that shift patterns are a decision for individual companies who may use different rotations for reasons, including the distance to offshore platforms.
A spokesman for BP said: "BP is committed to changing how mental health is viewed in our workplace and support employees who may be facing problems. Our Time to Change pledge is just one part of this.
"Throughout the year, we hold a range of events and employee engagement sessions which provide opportunities for people to talk openly about mental health, whether that's their personal experiences or the experiences of others.
"We also offer a number of resources online so that people who have a fairly busy work and home life can access information in their own time. In addition, BP provides a free and confidential Employee Assistance Programme (EAP) designed to assist employees 24/7 in managing life's daily challenges, including personal health.
"A manager or co-worker can also call the EAP, in confidence, for guidance how to start a conversation with a colleague they are worried about.
"BP will review the findings in the RGU report, along with our colleagues in OCA companies and across industry."
Unite regional organiser Tommy Campbell said: "Unite welcomes this pledge by BP and hopefully all other major oil and gas companies follow this good example too.
"However we would ask that BP work constructively with the Offshore Contractors Association employers and unions to move away from 3/3 rosters in light of the RGU survey highlighting the adverse effect on offshore workers mental health and wellbeing.
"BP might have a set rota for its own staff but there are people on their assets that BP needs to be in conversations with.
"If there are better rotas that BP deploys for their own employees then it would be welcome if they were to support the contractors that they hire to operate similar rotas that are better for the workforce.
"Any improvement on the 3/3 rotas at the moment can only be a good thing for peoples' wellbeing and mental health."
OCA declined to comment.