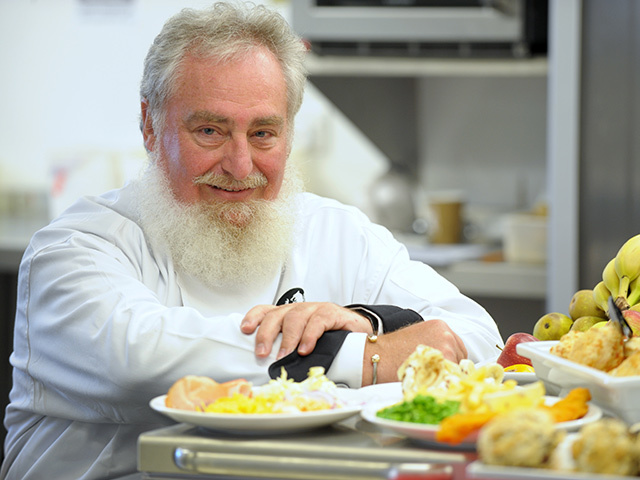 North Sea catering veteran Stuart MacBride has said his enthusiasm remained as "bright" as it was 28 years ago.
He also said he had learned to pick the right battles in the face of customers poaching his employees.
Mr MacBride, the 71-year-old owner and chief executive of Aberdeen-based Trinity International Services, added he had lost crew to customers who want to save money by performing certain tasks themselves instead of continuing to use a contractor.
"The client tells you how good a job you've done before they take your staff," he said, adding: "Clients do not want to start from scratch. They know what our staff members earn so they say, 'we'll take them onto our payroll'. You just have to hope they come back when things go wrong. You can go to court and try to sue but you would not have much luck. You have to know when a battle is worth fighting."
Mr MacBride, who founded Trinity in 1990, said poaching was more common in lean years.
"Business has changed in recent years," he said, adding: "Every time there's a downturn, there's erosion (in fair practice)."
Trinity was expanding its international footprint before oil prices crashed. But the drive slowed as the offshore industry went into reverse, Mr MacBride said.
He added: "We were hit so hard with the downturn and lost some contracts we'd rather not have lost."
Mr MacBride also suggested Brexit had a part to play in Trinity's loss of a contract to supply services for a German wind farm.
He said: "We've done very well internationally over the years. The only problem has been a job in Germany which we lost and we believe Brexit was partly to blame for that."
Trinity lost the work about nine months after the Brexit vote.
The company's UK operations generated revenue of just over £2 million in the year to August 31, 2017, down by about 30% on the previous year. But the business was still in the black and had built up healthy reserves which could keep it ticking over for a number of years, Mr MacBride said.
Insisting his enthusiasm was as "bright" as ever, he added: "The market will come back. All the right signs are there, including the price of oil, which is creeping back up."
And Trinity recently received a "welcome cash injection" from the sale of its shares in a French construction company with operations in North Africa.
Trinity delivers support to organisations in the oil and gas and renewables industries in the UK, continental Europe, the Middle East and Australasia.
As well as catering offshore, Trinity provides hotelkeeping, vessel facilities design and specification and facilities management services.