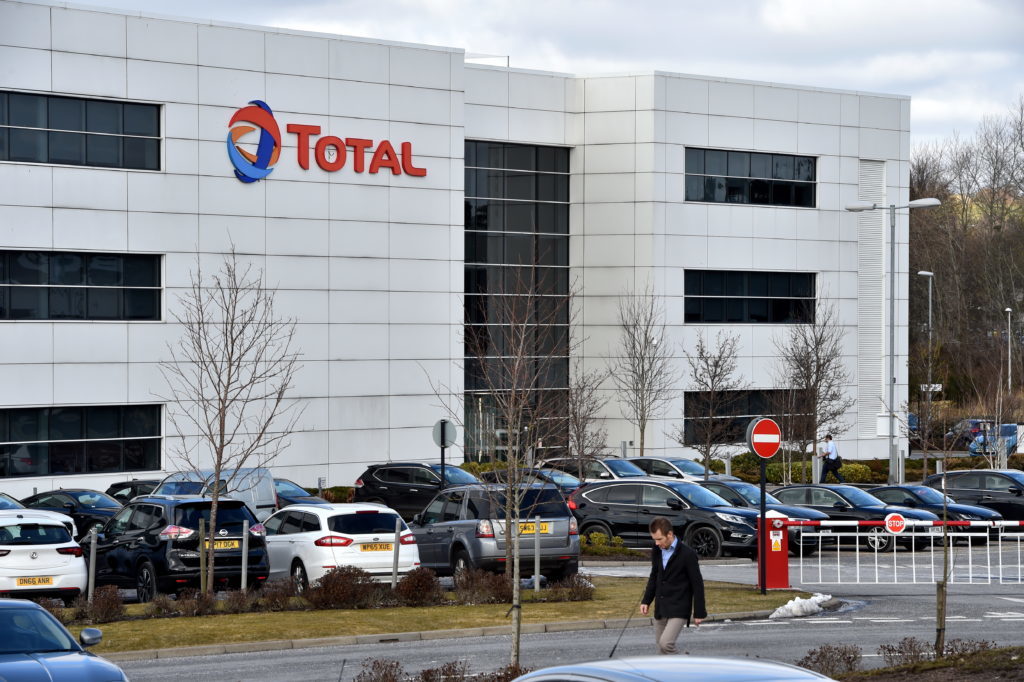 French oil giant Total will step up security at its north-east facilities amid protest concerns after a week of high-profile disputes with staff over pay and hours, which resulted in a vote in favour of strike action.
Total's decision to increase security comes after a week of rancour with staff concerning a wage review, feared changes to shift patterns and anger over the firm's plans to hold a barbecue in the midst of redundancies.
In an internal release to staff on Friday, Total said it would introduce "security measures" at its headquarters in Westhill, Crawpeel House in Aberdeen, Shetland Gas Plant and its warehouses and quayside.
The letter said security stationed at Total sites will "remain vigilant" to "ensure any potential protest remains peaceful".
Last night a trade union spokesman branded the decision "ridiculous" and called Total's proposed actions "disrespectful" to staff.
Unite regional officer John Boland said: "It seems like they're expecting us to storm the buildings or something. We haven't even put in the industrial action notices yet.
"This seems to be an overreaction by Total.
"Between this and the barbecue announcement the other day, they really seem all over the place."
Total refused to comment yesterday but the decision is thought to centre on protest threats made by political activists on social media over the last few days.
The French firm intends to switch schedules from two weeks on, three weeks off, to three on, three off.
It is also making around 300 onshore staff members redundant as part of the process of integrating Maersk Oil, a recent acquisition.
Much of the anger from workers has been directed at Total's new UK boss, Jean-Luc Guiziou, who unions blame for a perceived attempt to force through changes to wages and working hours.
Asked if offshore workers unions are planning protests at Total sites, Mr Boland said: "As of now we have got no protest planned at Total facilities.
"Certainly, if we did have any protests planned, we would go through the normal procedures such as informing the police.
"The last thing we would do is put anybody at risk.
"Again, I think it's a bit disrespectful. It's maybe the French way of doing things, I don't know."
Recommended for you

Masdar signs up TotalEnergies, Engie on green hydrogen plans