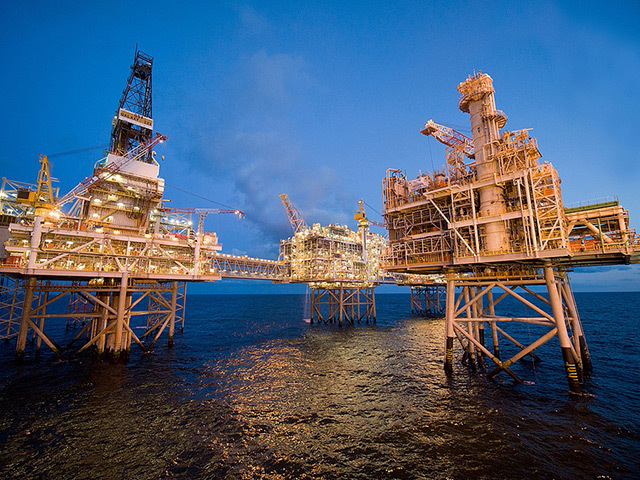 A huge swing in North Sea oil revenues suggests the sector is "alive and well", an industry chief said.
UK Government revenues from oil production climbed to £1.18 billion in 2017-18, from the previous record low of minus £316 million the previous year, new figures from HMRC show.
The government attributed the improvement to higher crude prices and the industry's efforts to lower costs during the downturn.
Mike Tholen, upstream policy director at Oil and Gas UK, acknowledged recent oil price rises would have helped.
But Mr Tholen pointed out that a large proportion of the tax improvements of 2017-18 were achieved when oil prices were well below their present level.
Government revenues from oil production totalled £2.1bn in 2014-15, but dropped to minus £2m the following year as crude prices collapsed amid a global supply glut.
Net corporation tax revenues increased by 420% to £1.75bn in 2017-18.
Corporation tax repayments fell by 68% to £179m in 2017-18 as fewer oil companies recorded losses. Oil firms can offset losses, particularly from decommissioning, by claiming back taxes paid in the past.
BP reported group pre-tax profits of £5.14bn for 2017, a vast improvement on a deficit of £1.64bn in 2016, while Shell's group pre-tax profits increased by 223% to £12.8bn last year.
Mr Tholen said: "The oil price improvements in recent months will have helped but much of the tax improvements you have seen in 2017-18 were at much lower oil prices.
"So the improvements were coming despite the oil price changes and indeed the oil price will help.
"Funnily enough I think the industry likes to see us paying taxes because it shows that we are making profits, that we are an attractive place to invest and that signals that the industry is alive and well, despite the troubles of recent times."
Recommended for you

BP paid tax to UK on North Sea business for first time in years