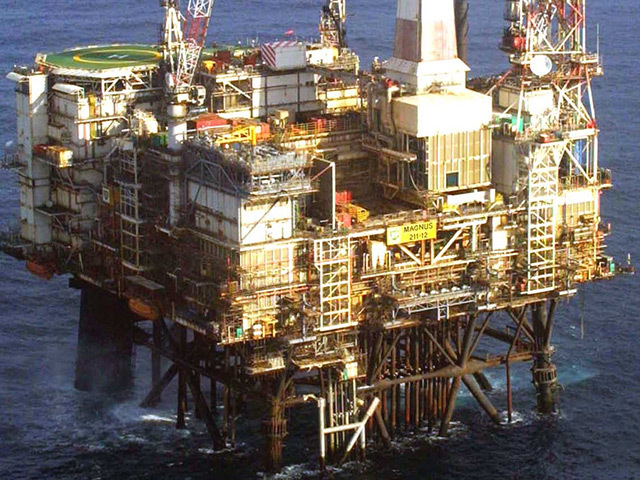 A falling two tonne riser section that almost struck a member of staff has prompted the Health and Safety Executive (HSE) to issue an enforcement notice to a North Sea operator.
Oil exploration firm EnQuest was hit with the HSE notice yesterday for failure to safely lift and move the 2.6 tonne riser that narrowly missed workers as it dropped on the Magnus platform.
The HSE notice claims that Enquest failed to ensure that contractor Odjfell Drilling had "effective measures in place" in terms of a lifting plan.
HSE said that EnQuest exposed staff to "serious risk" when a sling used to lift the riser failed on 4 May 2018.
The notice claims that if deck crews had been following preapproved lift plans "the two members of the deck crew would not have been exposed to serious risk to their safety when the polypropylene sling which had been used to lift the flange riser section weighing approximately 2.6 tonnes failed".
It goes on to state that the more than two tonne flanged riser section fell a distance of "approximately five feet" and landed "within two feet of one member of the deck crew and fifteen feet of the other member of the deck crew".
An EnQuest spokesman said: "EnQuest can confirm that a lifting incident occurred on the Magnus platform on 4 May and that an investigation is under way.
"No-one was injured and we have taken learnings identified to date to prevent re-occurrence.
"We are fully engaged with the HSE and on target to comply with the terms of the notice by the required deadline."
One of the most northerly located, the Magnus platform has been producing since 1983 and is connected to the Sullom Voe Terminal.
Jake Molloy, regional organiser of RMT, said: "The Magnus incident is one of several we've had this year, and a number involving lifting incidents. Why we're having this series of near misses with the potential for fatalities is down to a range of issues.
"For us it's a reflection in a change in culture we're seeing offshore in terms of low moral and question marks over adherence to procedures, which we feel are recurring around this fear of employment and the pressures of the job.
"I'm personally dealing right now with one incident that will have a life changing effect on one lad. We need to address this through workforce engagement and find out why these events are recurring."
Recommended for you

HSE issues second safety warning in wake of missing worker inquiry