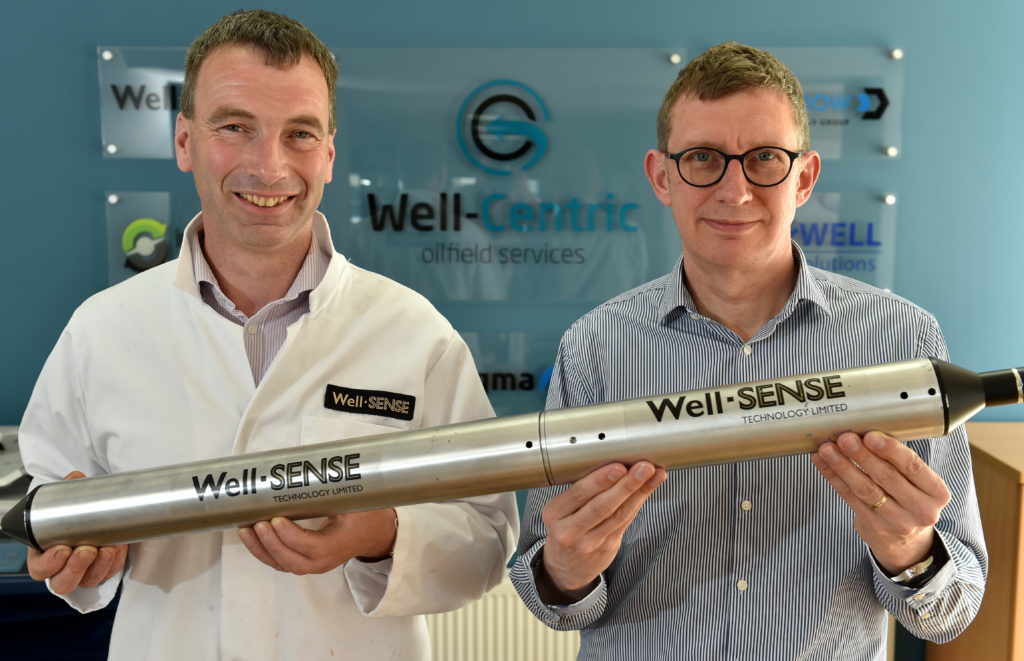 Middle Eastern energy and petrochemicals giant Saudi Aramco has backed a north-east developer of pioneering oil field technology.
Corporate venturing subsidiary Saudi Aramco Energy Ventures (SAEV) is investing a seven-figure sum in Well-Sense, which is owned by Front Row Energy Technology Group.
Dyce-based Well-Sense said the equity investment would help it commercialise the FibreLine Intervention tool it launched in the last year.
The product, which looks like a missile, uses fibre optic technology to rapidly beam oil well data back to the surface in real time.
The data gives operators a detailed understanding of the well, leading to much more efficient recovery of hydrocarbons.
FLI is built for one-time use, which makes it a cheaper alternative to wireline logging.
FrontRow chief executive Stuart Ferguson said: "We are delighted to have a proven strategic and technology investor in SAEV, working alongside us in Well-Sense.
"I have worked with SAEV on other projects and have seen for myself the benefits of their hands-on approach."
Mike Hill of SAEV said: "FLI has been recognised as having significant value potential for well intervention operations.
"We are very excited to be supporting Well-SENSE in this phase of FLI's commercialisation."
Well-Sence chief executive Craig Feherty said: "Recent expansion within the North American market is just one example of the growing demand for FLI.
"Investment from SAEV marks the start of a major new phase for us, as we look to deploy our evolving range of intervention tools within new markets.
"This investment enables us to increase our capability to service new markets with a broader range of solutions and applications."
Recommended for you

Kintore subsea firm to expand following more than £1m in contract wins