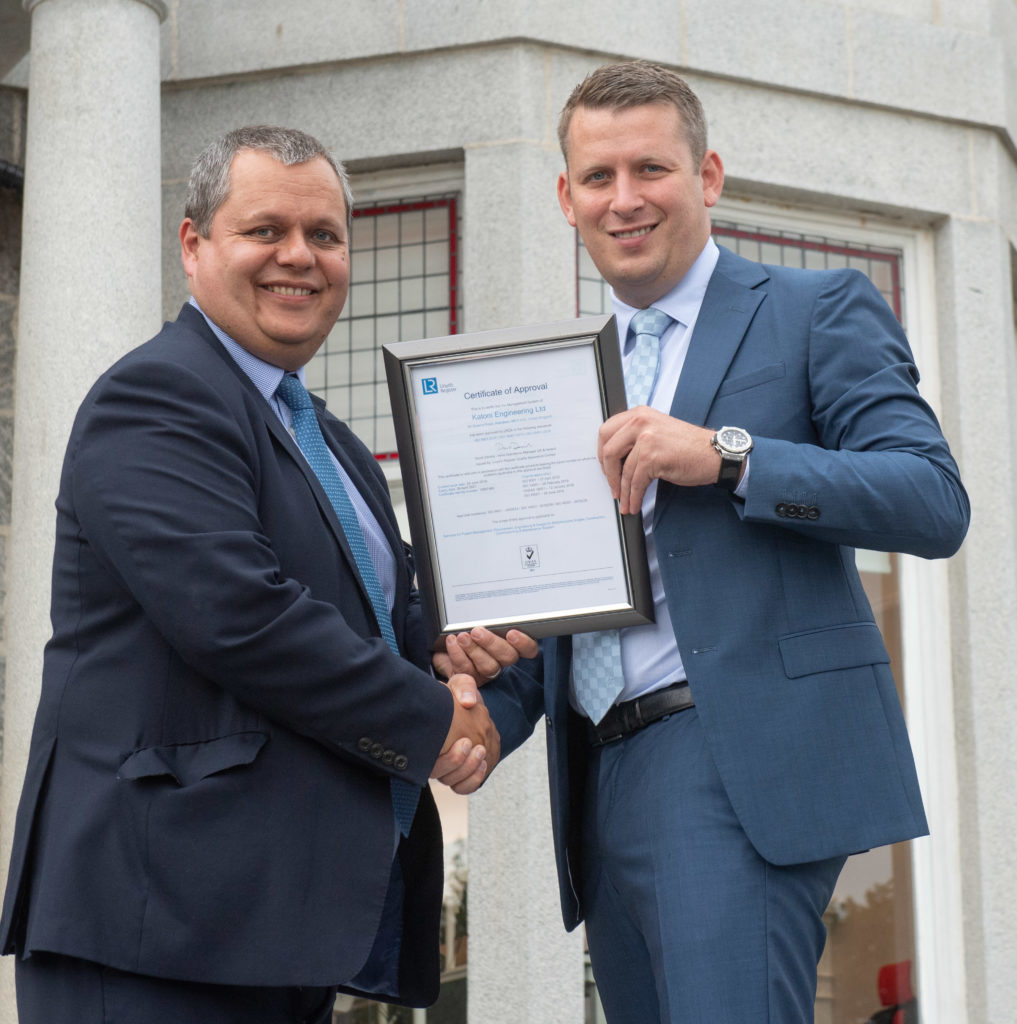 Bosses at Katoni Engineering said the firm's latest achievement shows smaller companies can be "industry-leading".
Katoni became the first UK firm to be presented with a certificate for a new occupational safety standard by Lloyd's Register (LR).
John Maclean, managing director at Katoni, said attaining the ISO 45001 standard demonstrated the firm's commitment to improving and supporting its team.
"We are officially the first in the UK and Ireland to transition to 45001 with LR," Mr Maclean said.
"Hopefully this shows our stakeholders and clients you don't need to offer 60,000 engineers to be classed as industry leading."
He said 2018 had been a relatively "slow" year for Katoni, which currently employs 20-25 people.
But Mr Maclean said the company had continued to "chip away", winning its fair share of jobs.
He added: "This year has been difficult but next year looks like it will be better for everyone."
The certificate was presented yesterday at the Chester Hotel by LR's David Derrick, who said: "The fact that Katoni is a small organisation makes this accredited certification even more valuable".