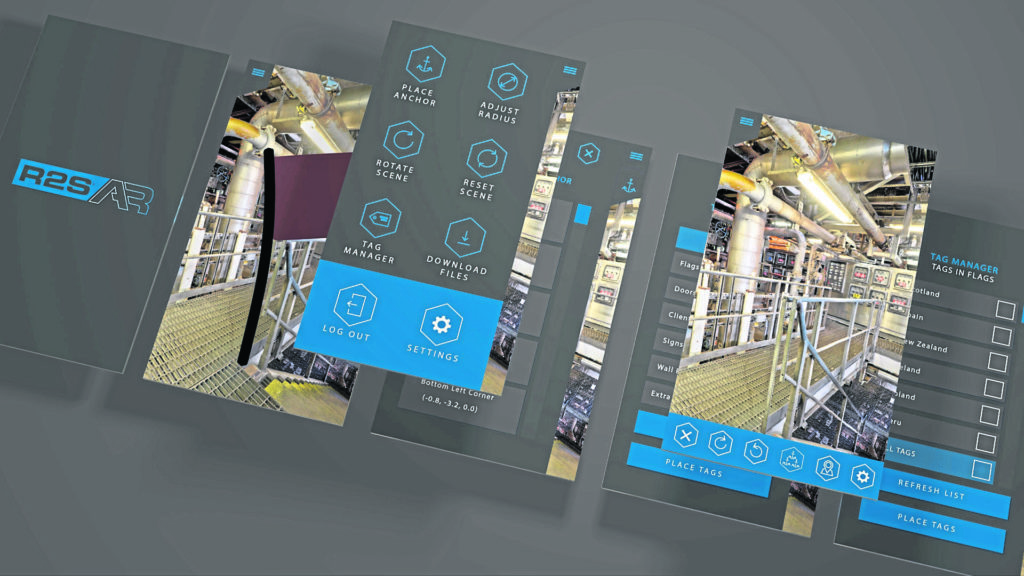 It's fair to say I've been looking forward to September's SPE ENGenious symposium for a while now. As an event focused specifically on how innovation will drive, define and change the exploration and production industry, it was an easy decision when it came to planning the introduction of one of our latest developments, R2S AR to the market.
For me, there is no better place for this event to be held. For innovation in oil and gas, north-east Scotland has developed over the last two years as a nucleus of expertise, advancement and emerging technology that is providing tangible benefits to the industry.
This technological push has been met by an unmistakable industry pull for innovation creating an atmospheric shift that has both energised and stimulated.
Indeed, when you take into account that, according to the World Economic Forum, digital technology is expected to add over $1 trillion in value to oil and gas businesses in the next decade, the value of this emergent global centre of excellence cannot be ignored. This also gives the wider theme of ENGenious; "Re-imagining the oil and gas industry. Unleashing the power of digital – today, tomorrow and beyond", a new level of significance.
As technical director at return to scene, I have been immersed in our own preparations for exhibiting, working with our team on an interactive stand that will allow attendees to be among the first to use R2S AR, and readying myself to present to the conference on the theme of augmented reality (AR). I'll be in esteemed company and am excited (and slightly in awe) to be part of such a diverse and influential group of speakers on digital subjects.
It's also exciting to be introducing R2S AR.
Our adventures in AR began in early 2016 when we embarked upon a feasibility and subsequent R&D programme. This included visits to events on the fringes of our knowledge, and the development of relationships with experts in the enterprise application of immersive technologies. Our ongoing working relationship with Dundee-based start-up Mozenix provides a real-world example of how knowledge from other industries, in this case gaming, can drive innovation within oil and gas.
With an aim to develop capabilities harnessing our expertise in visualisation and for our users to maximise the data held within our R2S software, AR as opposed to its more immersive VR sibling, was the natural fit for us.
I've written for Energy Voice before on the challenges of deploying immersive technology for use in oil and gas which can be summarised as safety, hardware, content and location.
For the development of R2S AR, first and foremost we needed to tackle the issues of safety and hardware. With our research showing that the use of onsite headsets or goggles presented physical safety concerns, but also a significant behavioural shift, we focused our development phone and tablet application. This also mitigated the hardware challenges – the need for intrinsically safe equipment which is constantly developing.
Content and location positioning remain wider challenges for industry, but for users of R2S the content exists within our software, a major driver in our focus on AR; and why R2S AR has immediate application.
While R2S AR is not impacted by location positioning, the challenge does remain prevalent for the wider automation of oil and gas (and is incidentally, the focus of a high-level R&D project we have undertaken).
Through the development of R2S AR, we have created an application that enables the worker at the coal face, or more precisely, aboard an offshore platform, providing accurate and live information to people on site to ensure they are working on the correct piece of equipment. This extends the value proposition of our software to include both remote and onsite users.
We believe AR technology will leverage untapped efficiencies for oil and gas and look forward to this adventure digitalising industry in this geographic hub of technological development.
Return To Scene is exhibiting at SPE ENGenious from September 4-6 at the AECC. Visit Martin and the team on stand B01.
Recommended for you

Project directors appointed for Scottish offshore wind farms