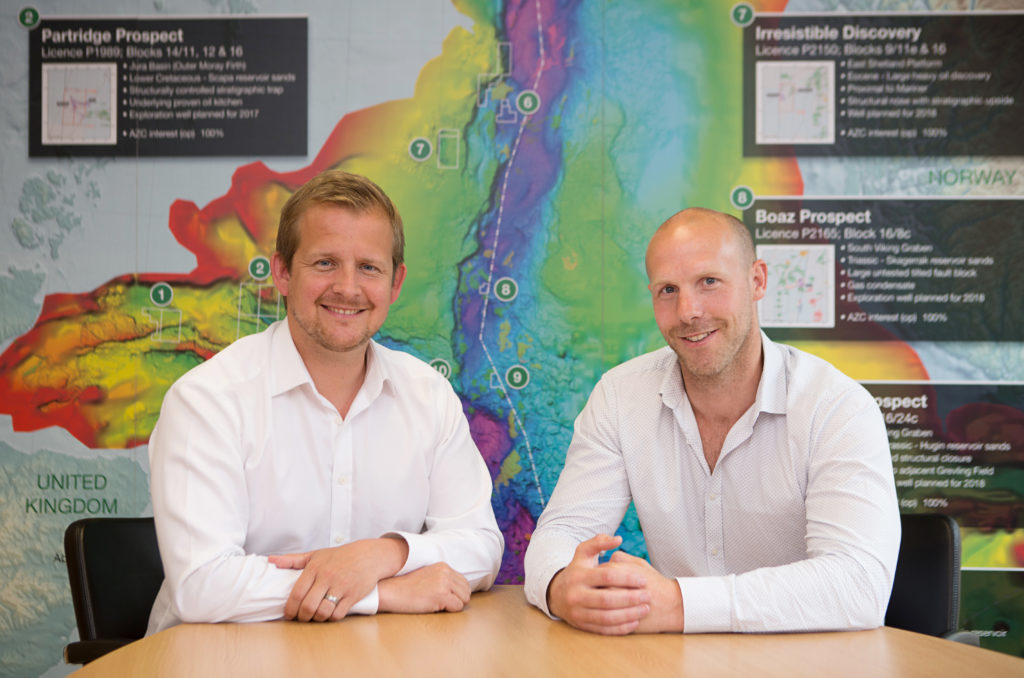 Bosses at UK North Sea minnow Azinor Catalyst bosses say they "could have the next Buzzard" in their portfolio.
The London-based company, backed by Seacrest Capital Group, is seeking partners for a drilling campaign next year.
It will focus on three prospects – Boaz, Goose and Hinson – in the central North Sea.
Together, they hold around 495 million barrels of oil equivalent (boe), with Scottish energy consultancy Wood Mackenzie (WoodMac) defining them as "large prospects for the North Sea".
While not in the same scale as the Buzzard field, which is the largest producing in the North Sea and was recently extended by its phase two development, Azinor technical director Henry Morris believes they have the same potential to get the industry excited.
Mr Morris said: "In recent years, discoveries haven't been found but that doesn't mean they aren't there.
"Something like Buzzard comes along and it changes peoples' perspective.
"We believe the opportunities are there; the next Buzzard could be in our portfolio."
He added: "The North Sea gets a hard time. It's a mature basin but it has quite a lot of potential.
"That's what we have highlighted with the opportunities that we're bringing forward."
Azinor is seeking at least one farm-in partner for its drilling campaign next summer. The three prospects will be drilled at a combined cost of £41.6m.
WoodMac said they were all "high value prospects" at today's rig rates and in areas with sufficient infrastructure for export routes.
Azinor has taken steepss to de-risk the prospects after disappointment at its Partridge well last year. Partridge was thought to contain up to 260m boe but came up dry.
Mr Morris said: "We took a lot of lessons and planning points from that well.
Relatively low rig rates mean there is "no better time" to be going after North Sea oil, he said, adding the region was still comparatively attractive.
He said: "These are big, big prospects and now is the time to drill them while rig costs remain low.
"We are seeing the industry pick up and feel a bit of confidence. Costs are down and the market is great.
"There's a lot of positivity and the UK industry as a whole has got its act in gear in terms of making it look attractive.
"If you find hydrocarbons, you will get a lot of value from them. You won't get the biggest volume but value is better.
"Reduced operating costs and better fiscal terms mean the opportunities are on value."
Azinor is working with Aberdeen-based Faroe Petroleum on the Agar Plantain exploration well, near the UK/Norway median line.
Recommended for you

Wood to impose supplier emissions targets with Scope 3 plan in 'next 12 months'