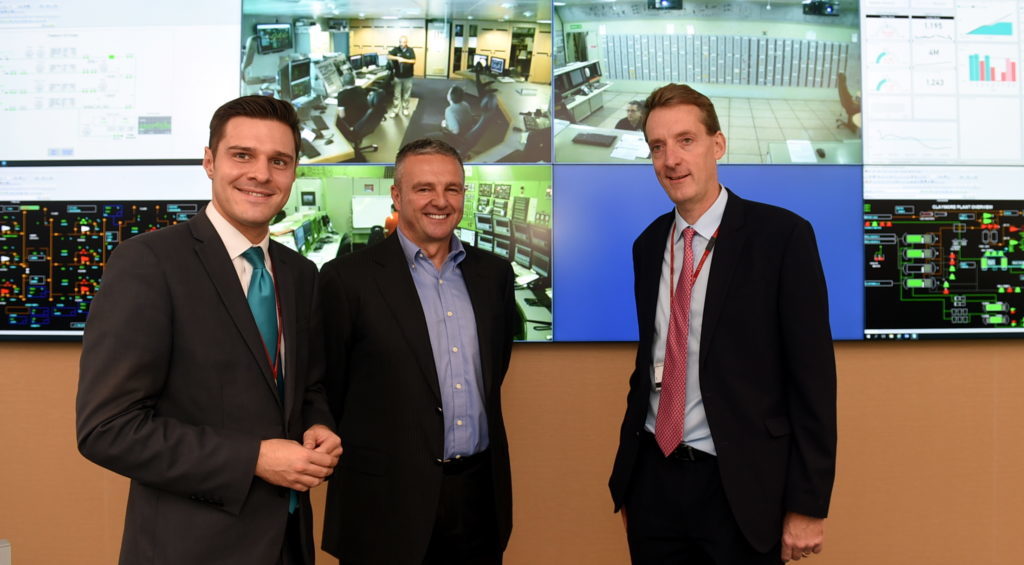 A North Sea oil company managed to save £61 million in one year by improving communication between onshore and offshore teams to cut unplanned downtime.
Repsol Sinopec Resources UK (RSRUK) set up an integrated operations centre (IOC) at its Aberdeen-headquarters to improve production efficiency at its Montrose and Arbroath installations.
RSRUK is now hoping to repeat the trick with a new, 4D-technology enabled IOC serving the Flotta Catchment Area (FCA) installations.
The second IOC − officially opened today − took about three months to put in place and required just £750,000 worth of investment, said Andy Birkenshaw, FCA manager.
The room comprises computer stations and several large screens presenting data and live video links to the Claymore, Piper and Tartan platforms, and the Flotta terminal in Orkney.
Mr Birkenshaw said employees in the IOC were effectively an "extension" of the offshore team with near-full visibility of processes on the installations.
He said the onshore team could more readily analyse data to predict issues leading to unplanned shutdowns.
When shutdowns are unavoidable, the team can help diagnose and resolve the problems more quickly.
It means a shutdown that would previously have lasted days now takes a matter of hours to put right.
Vendors can also use the IOC to identify faults with equipment, instead of being taken offshore, which saves time and money and is safer.
Mr Birkenshaw the new facility would quickly pay for itself in "saved trips".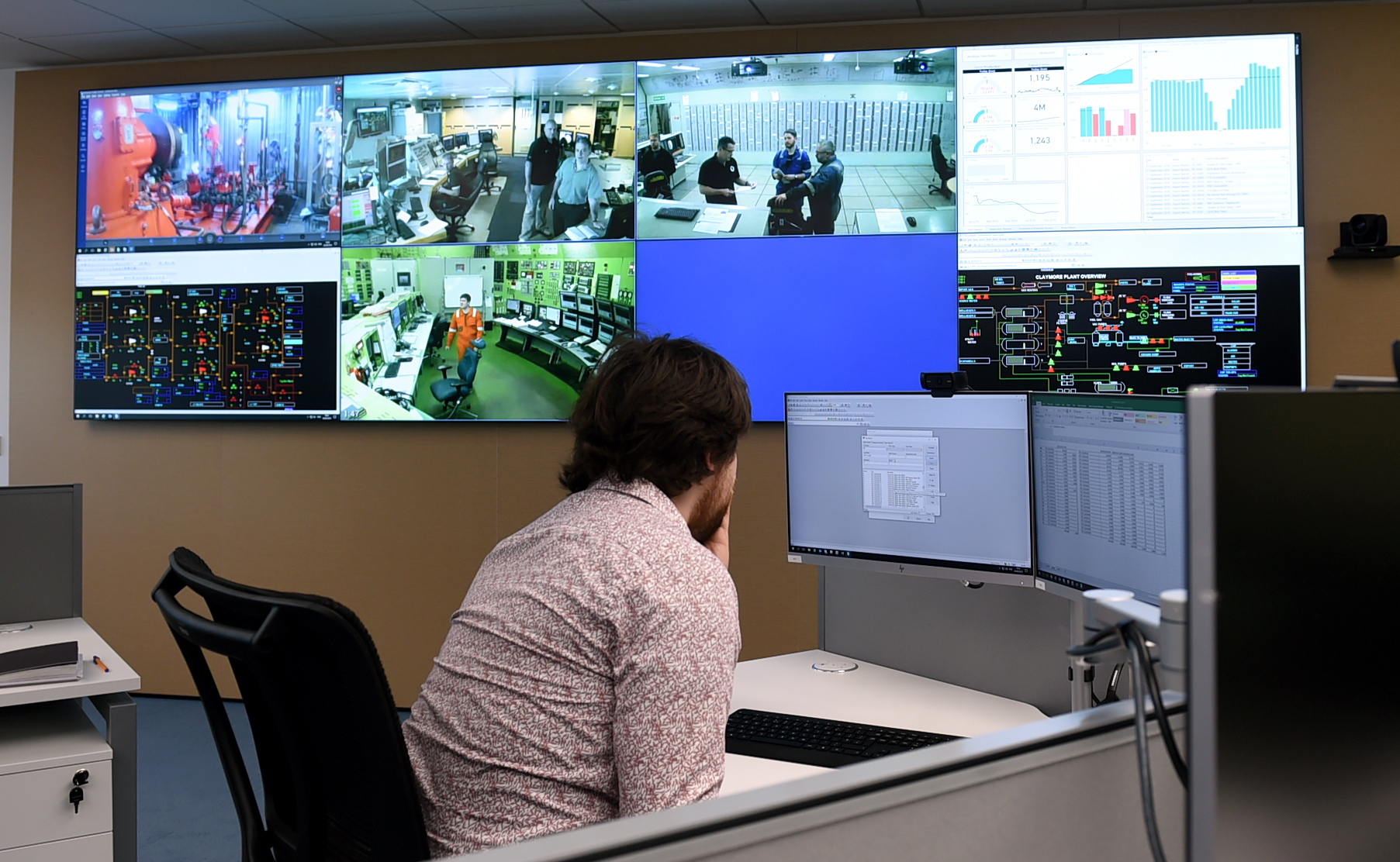 He said the first IOC has helped RSRUK get the Montrose installation up to 100% production efficiency.
RSRUK spent just under £2 billion on redeveloping the Montrose area in recent years.
The project involved the installation of a new bridge-linked production platform (BLP) connected to the Montrose Alpha rig.
Prior to that project, and the IOC's implementation, Montrose's production efficiency was between 30-40%.
Oil and Gas Authority (OGA) chief executive Andy Samuel said it was "great" to see RSRUK embracing digital technology and that he was "excited" to see where the company is going.
Mr Samuel also said he had visited the Montrose platform and was impressed by the technology and "human dynamic" he witnessed.
He said: "It's brilliant that Repsol Sinopec can take some of hardest North Sea assets and with a good team and technology start to do amazing things.
"The OGA is here to help. Companies have benefited from our benchmarking, but we are thrilled to have such strong exemplars."
RSRUK managing director Bill Dunnett said the IOC was a sign of things to come for the North Sea oil industry and that would be happy to share the "lessons learned" with other operators.
The company intends to install a third IOC serving its third North Sea cluster, which includes the Fulmar, Auk and Clyde fields.
Recommended for you

North Sea operators confirm future for Flotta into 2030s and beyond