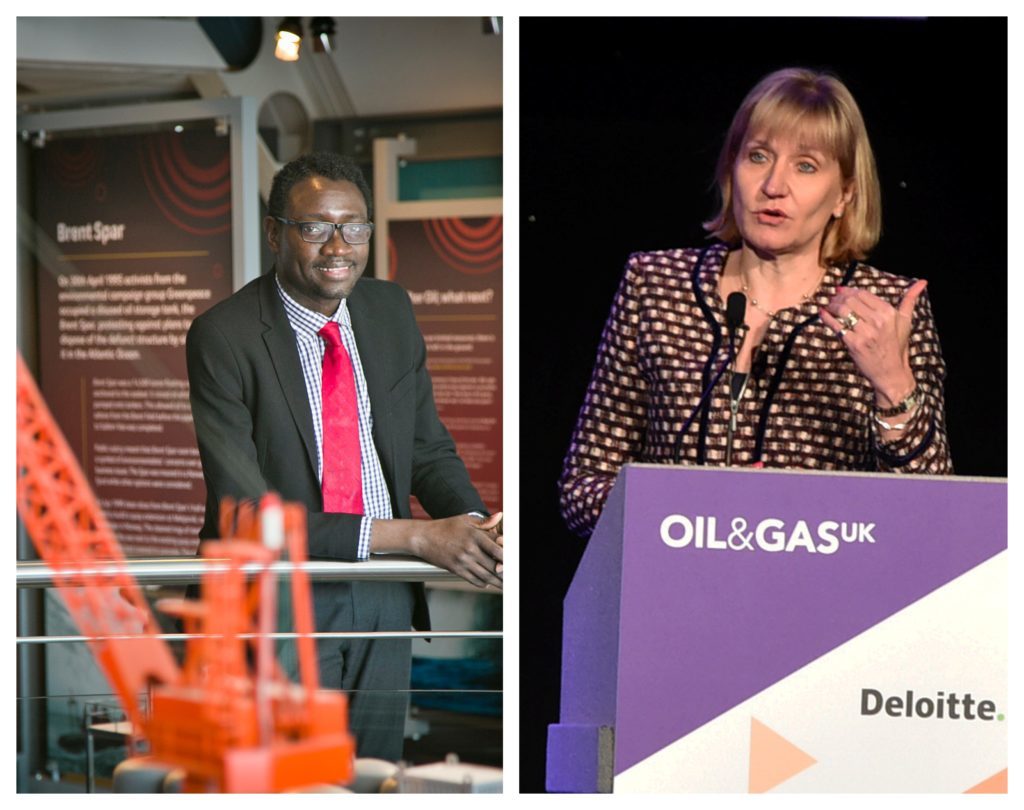 A new awards event has been launched to celebrate diversity in the energy sector.
The inaugural AFBE-UK Scotland awards will take place on Wednesday, November 21, highlighting efforts to improve diversity in the sector.
Aberdeen-based AFBE is an organisation that supports under-represented groups into engineering, including minorities.
Oil and Gas UK's chief executive Deidre Michie will be the keynote speaker at the event, which is also being backed by firms including Shell and Schlumberger.
It will feature three awards; company of the year, outstanding mentor award and young professional of the year.
Attracting more women into the sector has been a key focus in recent months, with a recent Oil and Gas UK report showing women represent just 23% of the whole industry.
Ollie Folayan, chairman of AFBE-UK and host of the evening, said: "This is an opportunity to put the focus on diversity and inclusion in the energy sector.
"The awards will highlight company and individual successes, and bring them to attention of a wider audience."
The event will take place at the DoubleTree by Hilton Treetops.
The deadline for entries is October 12, with finalists announced November 12.
Ms Michie added: "AFBE-UK Scotland's event is an important platform to highlight efforts to improve diversity and inclusion in the UK's offshore oil and gas sector, and I'm delighted to be invited to speak at the inaugural awards.
"The future of our energy mix will bring fresh challenges as we look to maximise economic recovery from the basin and explore new opportunities.
"It's more important than ever that we support people from a variety of backgrounds to enter our industry. Initiatives like those run by AFBE-UK Scotland show what can be achieved when we work together."
Recommended for you
X

Scientist appointed head of Orkney marine renewables centre