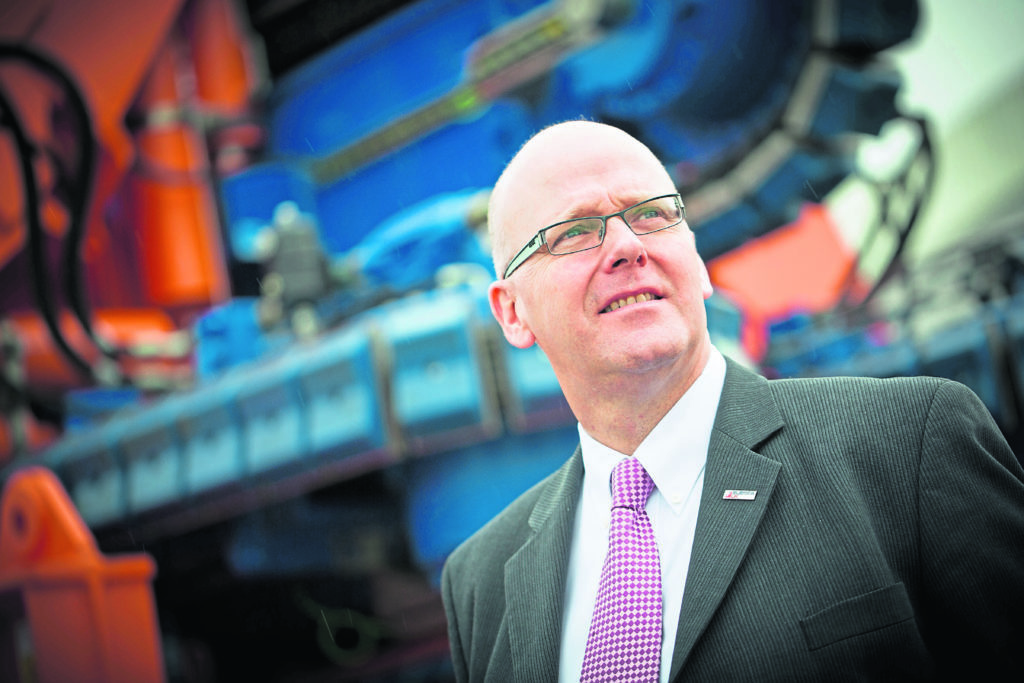 The subsea industry is finally starting to feel the positive effects of improved market conditions in oil and gas, despite this week's closure of the Underwater Centre.
Neil Gordon, chief executive of Subsea UK, said that while "pockets of the supply chain are still incredibly fragile" the overall sentiment for the sector is much more positive, but challenges still remain.
He added: "Supply is still out-stripping demand, however, so margins, in many cases, remain stubbornly tight. With a continuing over-supply of assets, particularly vessels, and a still cautious approach to sanctioning major, new projects, this is unlikely to change until 2020/21.
"Pockets of the supply chain are still incredibly fragile, and the impact of this prolonged downturn was underlined earlier this week by the announcement about The Underwater Centre going into administration – a tragedy not only for our industry but also for the UK.
"The continued lack of drilling activity is of concern, not just to the subsea sector, but right across the industry with solutions in the UK being pushed for by the OGA.
"Meanwhile, there are some strong signs of activity picking up in other oil and gas provinces around the world, although we're not going to see an upturn in deepwater projects any time soon."
Mr Gordon said generally, activity in IRM (inspection, repair and maintenance) which has been more steady throughout the downturn, remains much healthier and many companies in the more niche areas of subsea are close to, if not already, at capacity.
But, having dramatically cut back on people and assets, those companies which are busy are becoming uncomfortably stretched.
He said: "Getting back up to capacity means investing in resources which turns the spotlight back on margins. Having been stripped to the bone during the worst periods of the downturn, the subsea supply chain needs more realistic and sensible conversations around sustainable margins to allow them to invest in the resources and assets required to meet current and future demand."
Mr Gordon said that despite all the talk of co-operation and collaboration with real improvement in relationships and some pretty radical shifts in culture, there are unfortunately still examples of poor behaviour.
He said: "There's been a willingness to do things differently, to try new ways of working and explore the adoption of new technology. The painful cost-cutting is hopefully behind us and the focus needs to continue to centre on relentlessly pursuing smart solutions and efficiencies, coupled with valued added services. But we still need to talk more frankly about cost versus value.
"Our approach to innovation is key to remaining competitive and ensuring that the costs we've managed to get down, stay down without any further erosion of margins. Digitalisation is a major factor in this, particularly in areas such as remote operations, condition monitoring, sensor technology, visualisation, analytics and robotics.
"We're already doing some of it digitally but must develop the next wave of digital applications that will help transform our industry."
Recommended for you

Strategies for oilfield services companies confronting the energy transition