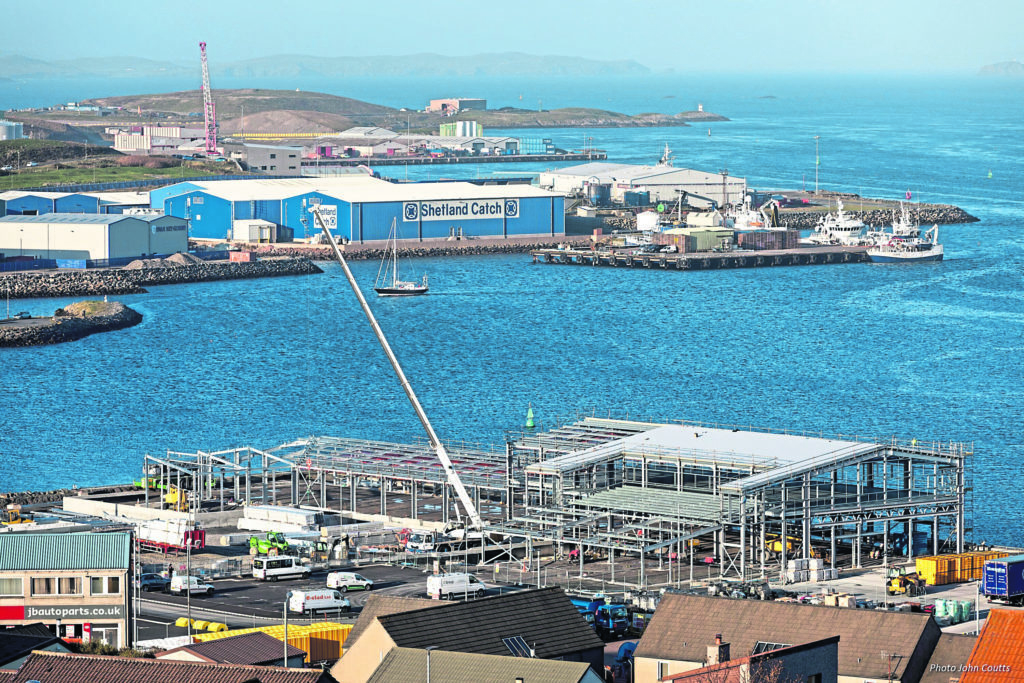 More visits by cruise liners, fishing boats and roll-on-roll-off ferries contributed to an 8.4% jump in traffic at Shetland's main port in the first nine months of this year.
But a downward trend in arrivals of offshore oil and gas vessels at Lerwick continued, with an 11% drop compared to the same period in 2017.
Figures issued by Lerwick Port Authority (LPA) showed the overall number of vessel visits from January to September rose to 3,933, with a total tonnage of 10.2 million tonnes. They were boosted by the addition of a third freight ferry by operator Serco Northlink for peak periods from mid-September.
Passenger numbers were up 25.7% at 199,421, with visitors aboard cruise ships accounting for 90,336 of them.
The total tonnage of oil and gas-related cargo fell to 622,862 tonnes.
There was a 19.4% increase in the amount of white fish landed at Lerwick, to 199,066 boxes.
LPA chief executive, Sandra Laurenson, said: "There were positive signs over the nine months, but the low level of activity in the offshore industry continues to disappoint. That market is expected to remain quiet in 2019, with decommissioning work at Lerwick picking up again in 2020. Next year will see new records set in the cruise sector. Construction is continuing apace on the new white fish market, for completion in early 2020."
Recommended for you
X

No floating wind boom for a decade, says industry boffin