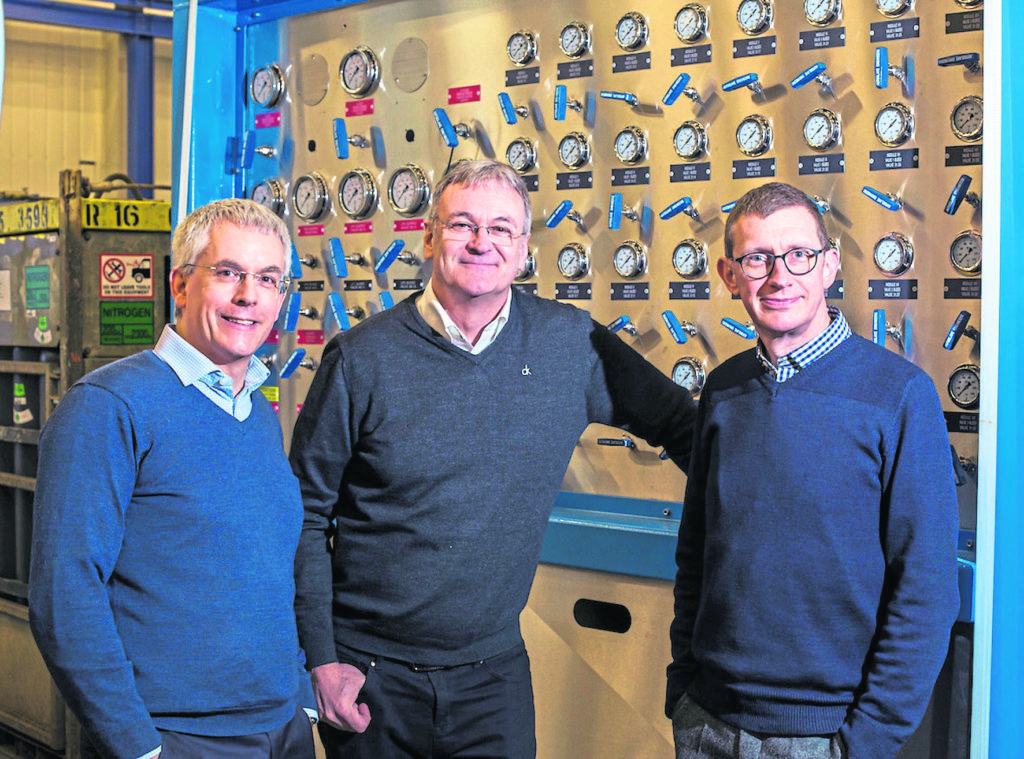 FrontRow Energy Technology Group has secured a follow-on investment worth £10 million from the Business Growth Fund (BGF) to drive forward its expansion.
Bosses have also committed a further £1m to increase their foothold in the oil and gas technology market.
Aberdeen firm FrontRow is the brainchild of former Expro Group chief executive Graeme Coutts.
He teamed up with other industry veterans, including ex-Weatherford International chief technology officer Stuart Ferguson – now FrontRow's chief executive – to plough cash into businesses specialising in technology and expertise to drive down costs and extending oil and gas production offshore.
The latest cash injection into FrontRow comes just two years after the management team and BGF invested a total of £13m to give the group more "horsepower".
FrontRow's portfolio includes Well-Sense Technology, Unity, ClearWell Oilfield Solutions and Pragma, all based in the same incubator facility in Dyce.
Mr Ferguson said: "FrontRow has grown significantly since BGF's original investment.
"The funding helped us to build our existing businesses, to strengthen our presence in the market and to acquire or start new businesses to complement our offering.
"We're delighted to continue our partnership with BGF, whose ability to provide follow-on funding to its portfolio companies is great for us.
"We look forward to realising more of our ambitious growth plans together."
Mike Sibson, an investor in BGF's Aberdeen office who sits on the board of FrontRow, said: "FrontRow has expanded substantially over the past two years and has engineered some really innovative developments, both in terms of business expansion and through pioneering technologies.
"The business model, focusing on driving down customer costs, is exactly what the modern North Sea and wider global oil and gas industry needs, and the technologies will play a crucial role in the future success of the
industry.
"The team has a wealth of experience in building high-value businesses and we're looking forward to the continuation of our relationship with them over the next part of their exciting journey."
Recommended for you

BP to invest £50m in new UK battery R&D facility