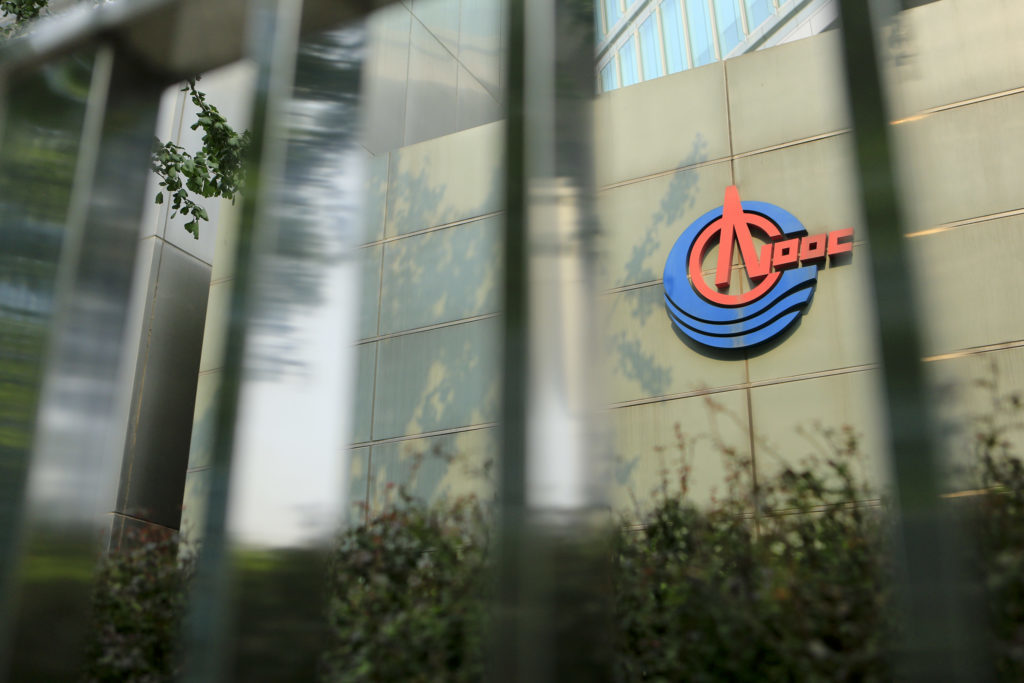 Chinese oil company Cnooc today announced a new discovery in the UK central North Sea.
The Glengorm exploration well was drilled to a depth of more than 16,000ft by Borr Drilling's Prospector 5 jack-up rig.
Project partner Total E&P UK estimated the field's resources at close to 250 million barrels of oil equivalent.
Glengorm is located in licence P2215, close to existing installations operated by Total, including the Elgin-Franklin platform and the Culzean project, which will achieve first gas this year.
It means the Glengorm could possibly be developed as a subsea tie-back.
Xie Yuhong, Cnooc executive vice president, said: "The Glengorm discovery demonstrates the great exploration potential of licence P2215. We are looking forward to further appraisal."
Kevin McLachlan, senior vice president of exploration at Total, said: "Following the recent Glendronach discovery, west of Shetland in the UK, Glengorm is another great success for Total in the North Sea, with results at the top end of expectations and a high condensate yield in addition to the gas.
"Our strong position in the region will enable us to leverage existing infrastructures nearby and optimise the development of this discovery. Glengorm is an achievement that demonstrates our capacity to create value in a mature environment thanks to our in-depth understanding of the basin."
Cnooc Petroleum Europe, a wholly-owned subsidiary of Cnooc, is the operator of licence P2215, with a 50% interest.
Total E&P UK holds a 25% interest and Euroil, a subsidiary of Edison E&P, holds a 25% interest.
Cnooc also operates the Buzzard field, one of the UK North Sea's biggest producers, and Golden Eagle.
Cnooc, which stands for China National Offshore Oil Corporation, received those assets when it bought Canadian firm Nexen in 2013 for more than £9 billion.
Earlier this month, Nexen's name was changed to Cnooc International.
The firm has offices at the Prime Four business park in Kingswells and, as of the end of 2017, employed almost 600 people in the UK between its onshore and offshore workforce.
Oil and Gas Authority chief executive Andy Samuel said: "This is very exciting news; Glengorm was first mapped as a prospect around 20 years ago and it is great to see Cnooc taking up the exploration opportunity and completing a difficult high-pressure, high-temperature exploration well.
"Initial results show that Glengorm could be one of the biggest finds in the UKCS in recent years, possibly the biggest since the Culzean gas field was discovered eleven years ago."
"This underlines the considerable potential of the UKCS. Our official estimate is that there still remains between 10 and 20 billion barrels plus to be recovered, so there is every chance of yet more significant finds, provided industry can increase exploration drilling and capitalise on the real value to be had here in the UK."
Ross Dornan, Oil and Gas UK's market intelligence manager, said: "This is a major find and a great example of partner companies, Cnooc International, Total E&P and Edison working together to explore and unlock the potential of the UK Continental Shelf.
"Glengorm was a challenging prospect to drill, however the combined determination and perseverance of the partners has paid off. The location of the discovery, in the central North Sea, also provides a valuable opportunity to make use of the UKCS' extensive infrastructure network.
"Coming so soon after the Glendronach discovery in September, Glengorm is a major milestone towards adding another generation of productive life to the UK North Sea and realising the ambition of Vision 2035."
Recommended for you

Oil and gas companies lodge over 100 bids in North Sea licensing round