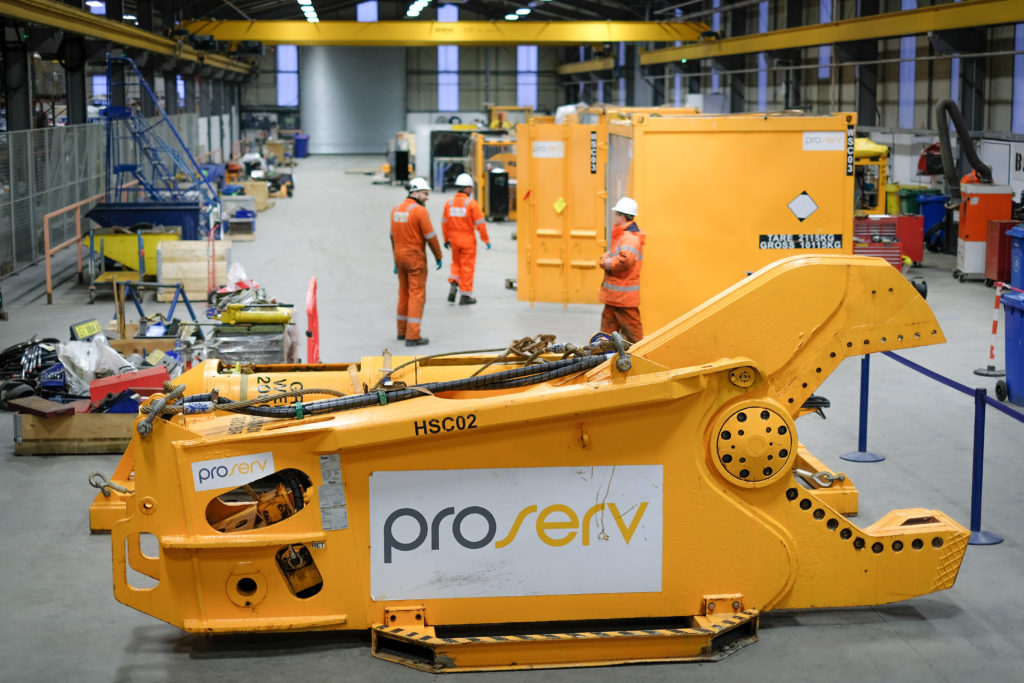 Proserv has relocated a large part of its field technology services business unit to Westhill, near Aberdeen.
The move from Birchmoss, near Echt in Aberdeenshire, puts the operation far closer to the energy services firm's HQ at Proserv House in Westhill.
It was prompted by a desire to increase accessibility to its services for the firm's main clients and to develop an existing site tailored to its needs.
The new base on Enterprise Drive will be known as the Skene facility and boasts 72,000sq ft of yard space, as well as nearly 50,000sq ft of workshops.
Proserv operates in more than 60 countries from 18 global locations.
Its field technology services business unit provides standard, customised and tailor-made services to oil and gas inspection, repair and maintenance, decommissioning, and intervention workover control systems (IWOCS) markets.
The company said the relocation lets it focus on growing its IWOCS division, as well as marine technology, subsea equipment maintenance and testing operations.
A seven-figure sum has already been earmarked for further expanding the premises.
Skene facility general manager Richard Lind said: "We will now be based at a much more integrated facility that has been tailored to our exact requirements.
"This move is effectively about right-sizing our business, improving our efficiencies and enhancing our workflows."
Proserv field technology services president Sam Hanton added: "The move from Birchmoss to a location better-suited to our needs has been under consideration for some time.
"The Skene facility will undoubtedly boost our productivity, reduce our costs and enable us to focus on our core strengths.
"Strategically, we can now take advantage of a facility that is located much closer to our present and future clients.
"Being based in Westhill allows us to operate an open door policy and, through that, we will look to further expand our growing IWOCS and system integration testing activities."
Proserv completed a financial restructuring last year, with lenders Oaktree Capital Management and KKR taking a controlling stake.
Recommended for you
X

Aberdeen Cabot jobs 'safe for now' amid Chinese takeover