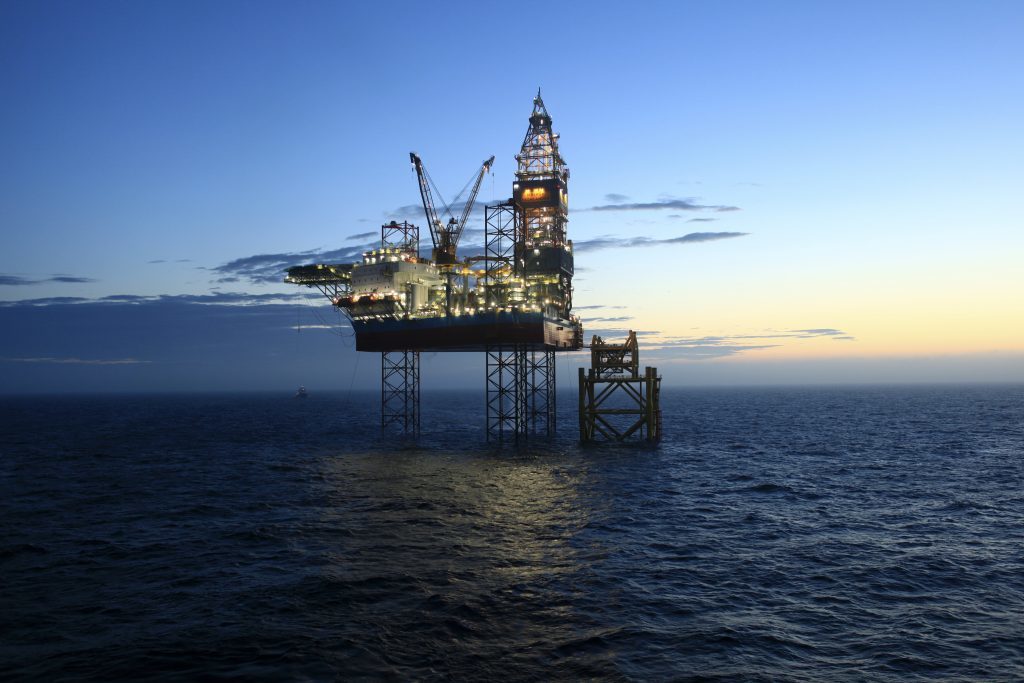 The chief executive of Cluff Natural Resources (CLNR) has said the company's farm-out deal with Shell will be "transformational" in its North Sea growth plans.
Last week CLNR announced it will farm-out 70% of its P2552 licence to Shell, along with the option for the energy giant to acquire a 50% stake in the P2437 licence.
CLNR saw its share price surge following the announcement, and CEO Graham Swindells said it gives them "clear line of sight" over their drilling plans, with Shell set to bear most of the costs.
He believes the deal will raise the profile of the company and offers a platform for growth as it aims to take on more licences in the next round from the Oil and Gas Authority (OGA).
He said: "This takes us from a company with a portfolio of highly prospective assets to a company that's trying to position ourselves as one of the leading independent exploration and appraisal-focussed companies in the North Sea.
"A big part of this is it provides a platform for us from which to work and build on these assets that we have farmed out.
"We have the intention to further expand and diversify our portfolio when the 32nd licensing round is opened up, hopefully in the summer of this year."
The two licenses combined hold an estimated 190million barrels of oil equivalent.
CLNR first announced it was in exclusivity talks with a major oil and gas firm in November.
Mr Swindells said closing the deal was a "tremendous achievement".
He added: "There was always talk of things being a partnership.
"It would be an understatement to say there is a difference between CNLR and what is one of the most profitable companies in the world, in and out of the oil and gas industry.
"To have that endorsement from a company like Shell is a tremendous achievement for a company such as ours.
"We feel that this is just the start of what will hopefully be a very long-term and fruitful relationship with Shell going forward, not just with these licences but as a company as a whole."
Shell has until the end of April to exercise the option to farm-in to the P2437 licence, but may do so sooner.
Following last week's announcement, CLNR is still on the hunt for a partner for another of its southern North Sea licences.
Talks have fallen through with a preferred bidder to farm-in to the P2248 licence due to the other company not being able to demonstrate it can fund the project.
Cluff has until the end of February to find a farm-in partner or it will be forced to drop it.
Mr Swindells hopes the Shell news will make matters easier in that job.
He added: "The announcement will hopefully raise the profile of the company so that people will become more aware of the other portfolio of assets that we have.
"We were awarded six additional licences in the 30th licensing round in October. We have been running a process on P2248 but we are running against time and we're still working on it.
"If we don't get that over the line I think the likelihood is we would relinquish and reapply for the licence in the next round."
Recommended for you

Eco seeks deals to unlock drilling, with Orange Basin focus