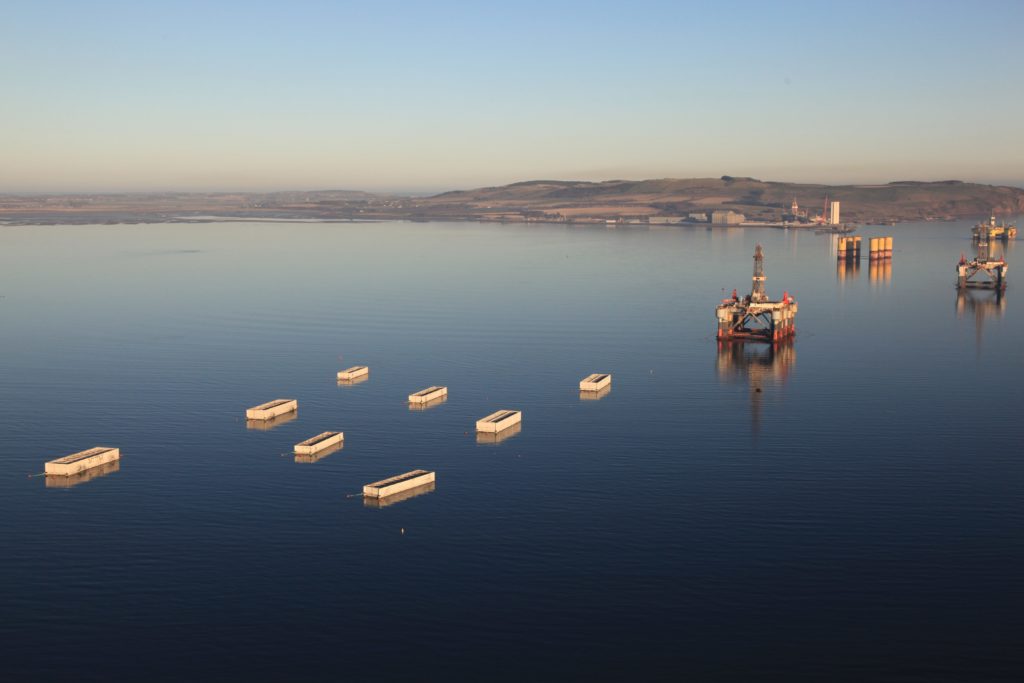 The first concrete "foundation" for Aberdeen Harbour's £350m expansion has begun its journey to the site.
The 6,000tonne caisson departed Cromarty Firth in Moray last night and is due to arrive at the South Harbour either tomorrow or Thursday, depending on the tide and weather.
Aberdeen Harbour Board described the moment as a "landmark" as it is the first of the 22 concrete units which will form the foundations of the new Castlegate and Dunnottar quays.
It is being towed at two nautical miles per hour by "The Strathdee" vessel for the 180-nautical mile journey.
The unit was built at La Coruna in north-west Spain and travelled more than 1,000 miles by sea to Cromarty Firth for inspection.
Once at the harbour, the caisson will be filled with water and sank to the sea bed over a 30 hour period.
In accordance with maritime transition, each caisson is named after a family member of someone involved with the project – the first to arrive will be named "Caisson Brenda" after the mother of the harbour board's CEO.
Keith Young, Engineering Director at Aberdeen Harbour Board, said: "The arrival of the first caisson in South Harbour is a significant milestone in the expansion project, and is a logistical achievement for us all.
"I would like to congratulate and thank everyone who has been involved in the design, manufacture, transport and positioning of these caissons.
"Aberdeen South Harbour is of vital significance for our region and the rest of the country, and we look forward to the remaining caissons arriving as the project progresses."
Construction work on the overall harbour expansion began in May 2017.
The redevelopment of Nigg Bay is widely seen as a step change in marine support capabilities in Scotland.
Plans for the harbour's expansion were officially sanctioned in December 2016.
The project will see additional facilities built which will, by 2020, form Aberdeen South Harbour and transform the port's ability to accommodate larger vessels, opening up potential new revenue streams for the whole of the north.
Recommended for you
X

ScottishPower to spend £2bn in UK this year